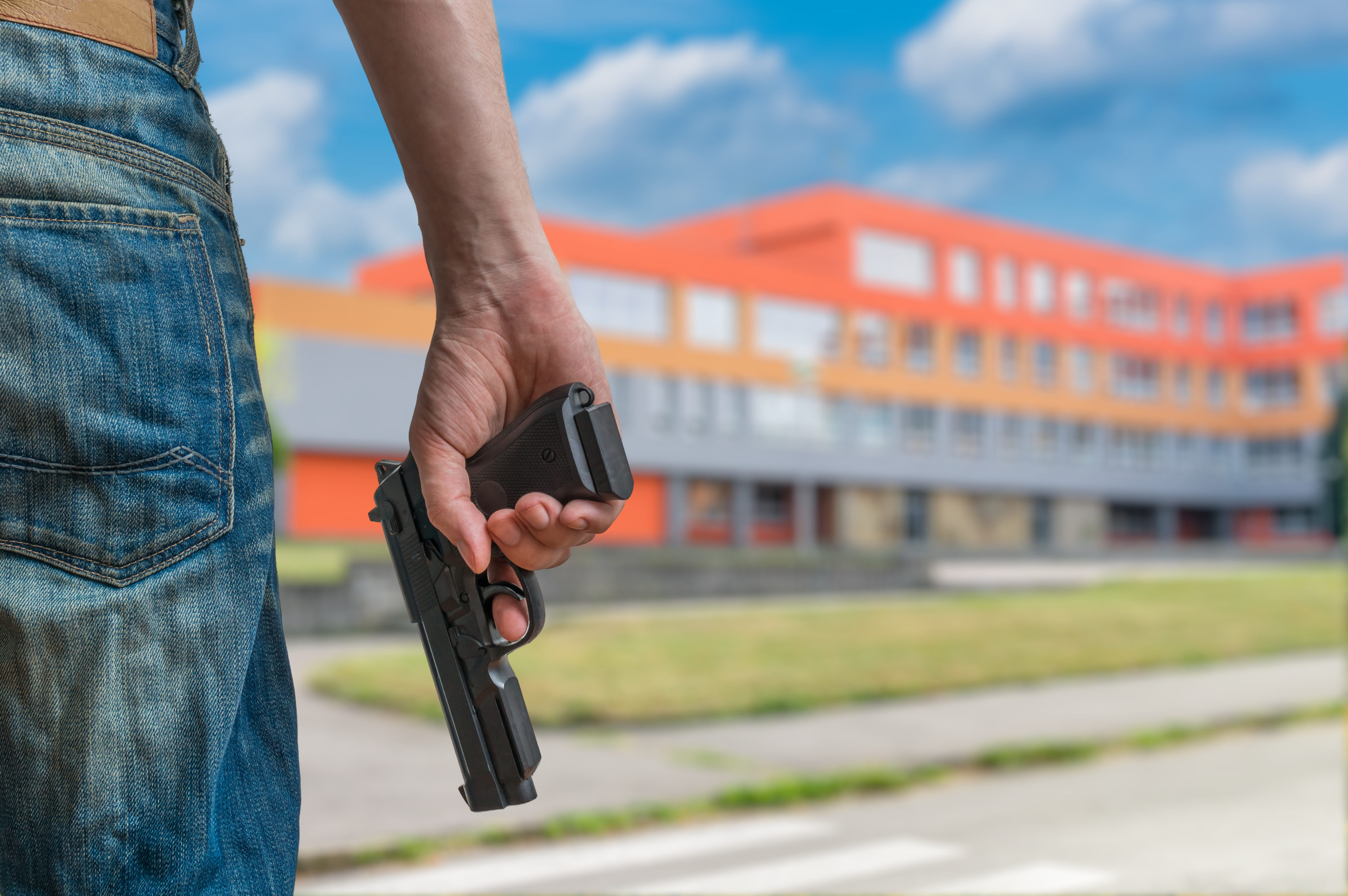 Surveillance cameras and security guards monitor more campus, but school shootings remain rare.
Gun restrictions and arming faculty divided Tallahassee lawmakers in the wake of a deadly school shooting in Parkland. A push to harden schools, however, found bipartisan support.
But new data out of Ohio State University shows increased campus security measures may do more to compromise school climates. The team's findings are documented in a new academic article for Education Next.
Researchers Bryan Warnick, associate dean in the College of Education and Human Ecology, and Ryan Kapa, a post-doctoral researcher, documented sharp increases in surveilling and securing places of learning.
But that's not accompanied by a shift in number of shootings. Instead, the researchers suggest it has shifted attitudes from treating youths as students to viewing them as potential threats.
"Instead of simply hardening schools against attack," the researchers write, "educators should focus on building school environments characterized by mutual trust, active listening, respect for student voices and expression, cooperativeness, and caring relationships with and among students."
Moreover, students actually face greater peril off campus.
Children and youth are 87 times more likely to die by murder or suicide outside of a school than inside it. And homicides of students at school were consistently higher in the late 1990s than now. Between the 1992-93 school year and the 2014-15 school year, the highest number of on-campus homicides was 34, achieved in '92-'93 and again in '97-'98.
Notably, that doesn't extend to last year, when the Parkland shooting claimed 17 lives, 15 of them students, in a single day at Marjory Stoneman Douglas High School.
Three months later, another shooting at a Texas high school saw 10 killed, nine of them students.
The Washington Post in May reported that the 27 student deaths at five school shootings nationwide just since the start of 2018 exceeded the number of U.S. servicemen killed on deployment.
Still, outside those high profile incidents, school shootings remain extremely rare, and suicides on campus even more so.
But over the past decades, surveillance of students on campus increased dramatically. Security cameras were present on 19.4 percent of school campuses in the 1999-2000 school year, the research team reports, but were running in 80 percent of campuses by the 2015-16 school year.
Security personnel on campus similarly spiked. Between the 2005-06 school year and the 2015-16 school year, the percentage of schools with dedicated security staff jumped from 42 percent to 57 percent. In the same time, the share of schools with student resource officers jumped from 32 percent to 42 percent.
And that will likely go up as more districts pass tax measures to support school security; Miami-Dade County was among three major metropolitan areas to pass such a referendum in November.
But what's the increase in security achieved? It didn't prevent the Parkland or Texas shootings.
"How do we weigh our awareness of the overall safe character of U.S. schools against the compel­ling desire to prevent more school shootings?" Warnick and Kapa wrote.
"In our view, achieving such a balance means taking rational and effec­tive actions to prevent school shootings while also being cautious not to sacrifice educational goals or the school climate."
The researchers found school hardening changed attitudes among students, particularly those in black communities, about whether officials aimed to protect students or to monitor them.
'Some security practices—the use of armed officers and metal detectors, for example—set the stage for a different way of thinking about students," Warnick and Kapa wrote.
"A hardened environment frames children and youth not as learners but as potential threats to be policed, controlled, and, in some sense, feared."
The research suggests instead that fostering more inclusive environments, with less focus on social status competitions like Homecoming Queen, could be more productive.
Campuses that employ trained social workers with regular student contact have been proven to proactively prevent shootings. Researchers note anecdotal examples of students in Wisconsin and Ohio tipping off guidance counselors to planned shootings.
Beyond gathering data, the researchers suggest target hardening at schools also opens avenues to legal issues and abuse. Should student expression and speech be monitored or flagged? Do students have a legal right to privacy? Will security compromise certain communities' to quality education?
"We do not have all the answers to any of these questions," the researchers wrote, "but we do have a body of research indicating that some school security measures are correlated with undesirable, and sometimes harmful, outcomes for students, staff, and the school environment."