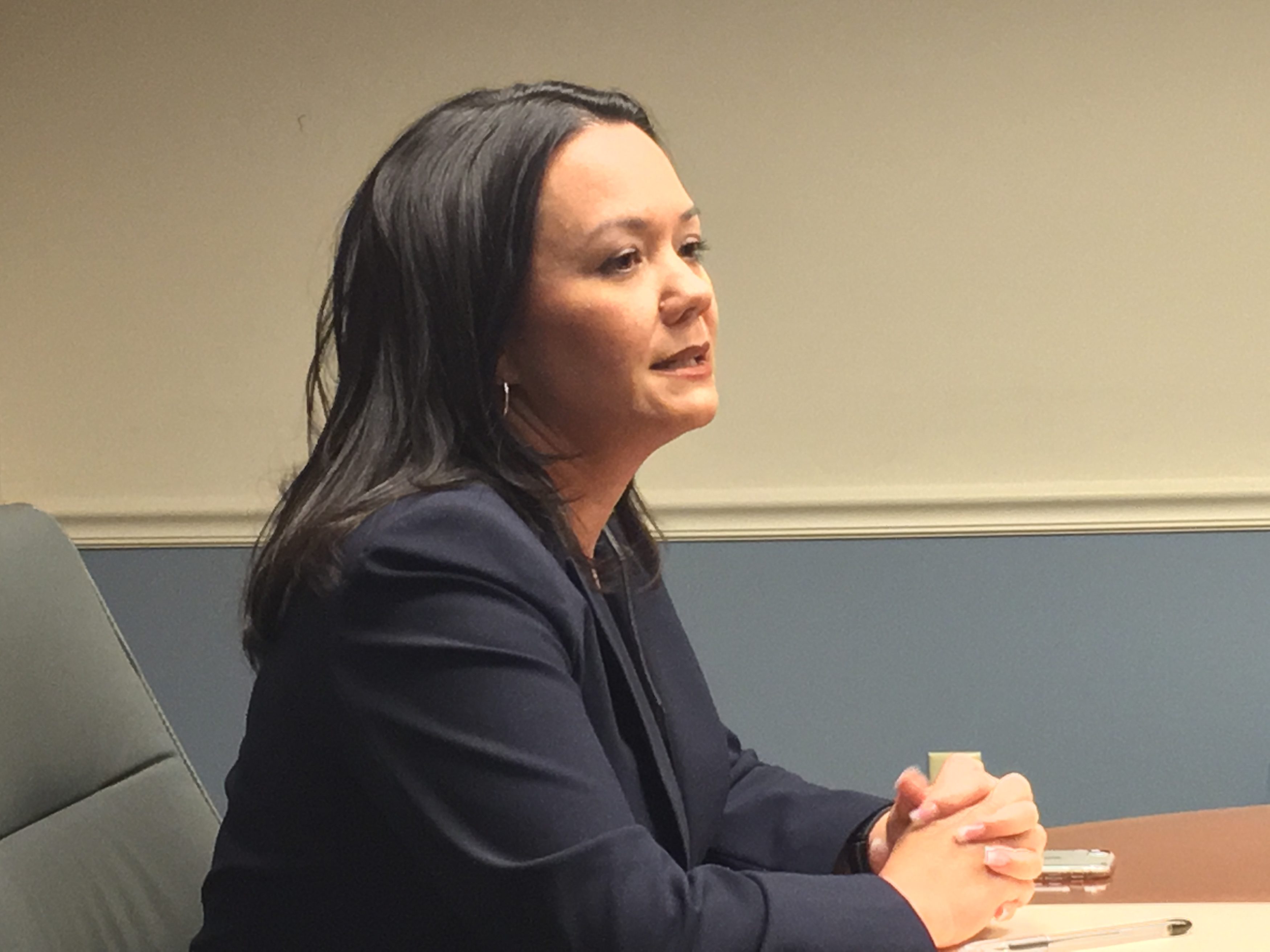 "Duval County Republicans deserve to know if Brosche has any loyalty to the Republican Party and they deserve to know now."
On Monday, Jacksonville City Councilwoman Anna Brosche drew criticism from the head of the Duval County Republican Party.
Brosche, a Republican challenging incumbent Republican Mayor Lenny Curry, has used Democratic operatives and allies increasingly during this campaign.
After a solid month of such, the Duval GOP finally spoke out to begin the week, with Chairman Dean Black expressing a "great deal of concern."
"It's unfortunate that Brosche has decided to run against a popular and successful Republican mayor who enjoys broad bipartisan support. What makes it all the more troubling is that she appears to be moving in lock-step with officials of the local Democratic Party who's only objective is to obstruct Mayor Lenny Curry," Black asserted.
"Now that she's hired the former Executive Director of the state Democratic Party to run her campaign and has engineered a vote by the local Democratic Party that will help her secure additional support from its officials, it's clear that Brosche has turned on her own party," Black asserted.
Brosche hired Scott Arceneaux to help with Democratic outreach earlier in the campaign.
"To make matters worse, the Democratic Party officials and progressive activists who are behind Brosche have now admitted that their support is part of a larger strategy to defeat Donald Trump. According to Tracye Polson, the liberal Democrat who lost her race for the Florida House of Representatives in November and who hosted a recent fundraiser for Brosche, "If we want to stop Trump we must help elect [her]'." Black noted.
Polson's fundraiser with Brosche was Friday evening.
https://twitter.com/AnnaBrosche/status/1094077024015126528
While "our elected officials have a duty to be bipartisan," Black says "it's wrong for self-serving politicians like Brosche to ally herself with the leadership of the opposition party; a party that would rather tear down Mayor Curry than field a candidate of its own from the 250,000 members of its own party here in Duval County."
"As Chairman of the Republican Party, I cannot allow Brosche to continue to cynically deceive and manipulate Jacksonville's voters. I call on Anna Brosche to issue an unequivocal statement repudiating the support of the Democratic Party and its officials," Black asserted. "Duval County Republicans deserve to know if Brosche has any loyalty to the Republican Party and they deserve to know now."
Brosche's campaign rejected this call.
"It's unfortunate that Lenny Curry and his political allies continue to try to divide Jacksonville with partisan politics. This election in March is a unitary election and always has been. It is unfortunate the mayor hasn't grasped that yet. Anna continues to run a nonpartisan campaign to serve ALL of the citizens of Jacksonville, regardless of their political affiliation. As I said last week, Anna will not be engaging in the divisive nature of national partisan politics," asserted Ryan Wiggins on behalf of Brosche.