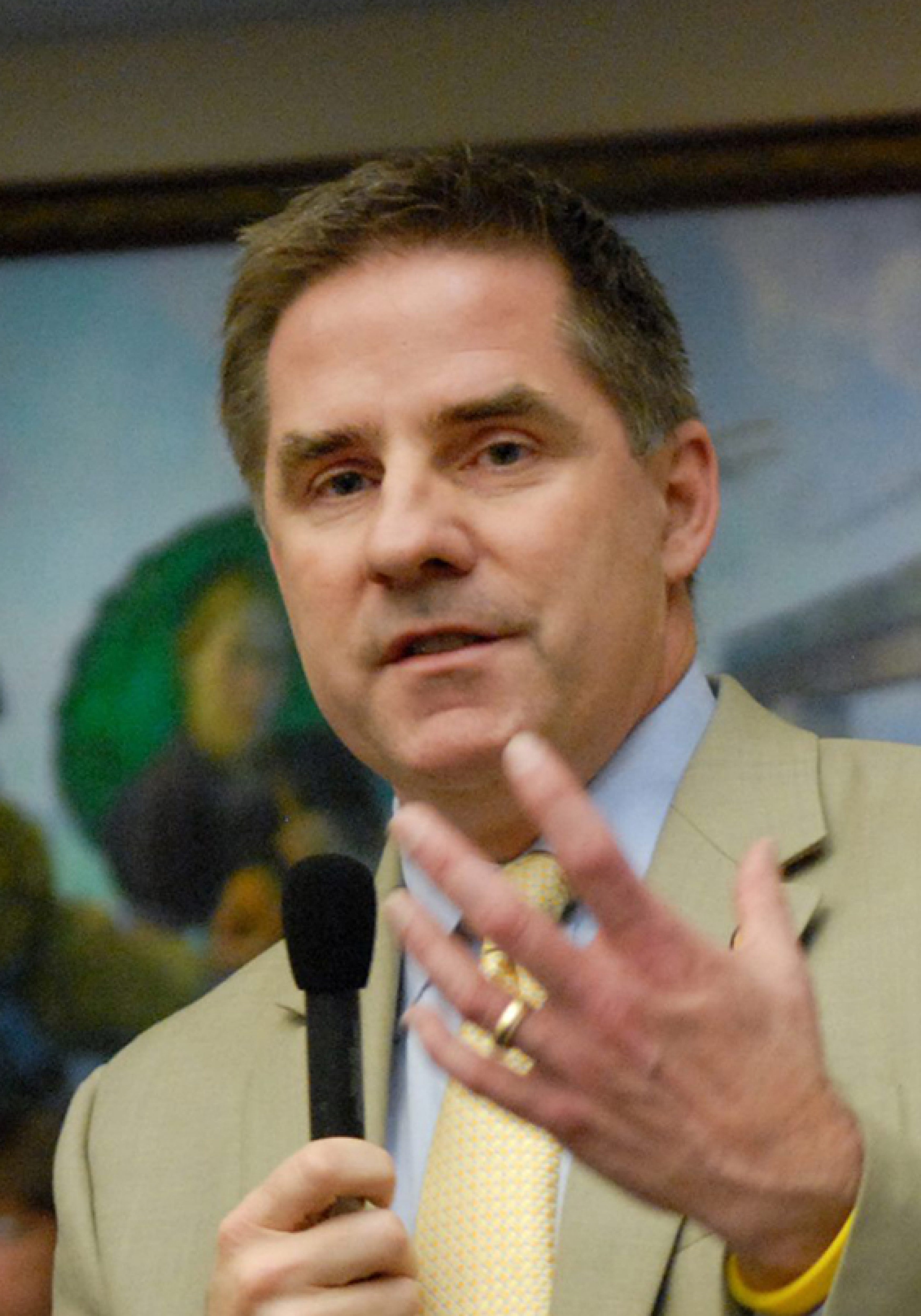 "Life just got in the way and I'm having too much fun being a dad."
Former State Rep. Shawn Harrison will not run for the House District 38 seat up for a special election this Spring, he told Florida Politics Monday.
.@ShawnHarrisonFL tells @Fla_Pol that he is not running in the special election for HD 38. "Life just got in the way and I'm having too much fun being a dad." Randy Maggard is likely GOP nominee. #FlaPol

— Peter Schorsch (@PeterSchorschFL) February 11, 2019
Harrison has been showing his proud dad cards in social media touting his son Ethan's acceptance to the University of Florida.
Go Gators! Ethan Harrison welcome to the Gator Nation. #uf23 pic.twitter.com/67CIQ0t1gR

— Shawn Harrison (@ShawnHarrisonFL) February 9, 2019
Harrison had been considering running in the special election to replace Danny Burgess who vacated the seat after Gov. Ron DeSantis tapped him to head the state's Department of Veterans Affairs.
Harrison's decision left Randy Maggard vying for the seat for as the lone GOP candidate, at least for a few hours.
Maggard is a Pasco native who works as the vice president of Sonny's Discount Appliances, a position he has held for more than 30 years. He has served as the chair of the Pasco County Republican Party and the Zephyrhills Economic Development Board. He's also a member of the Southwest Florida Water Management District Governing Board.
Since officially declaring for the seat, he's piled on a number of endorsements, including ones from former House Speaker Richard Corcoran, Trilby Sen. Wilton Simpson, Pasco Sheriff Chris Nocco, Pasco Tax Collector Mike Fasano and Pasco Commissioners Mike Moore.
Though Harrison didn't enter the race, Maggard's run is facing a hurdle thanks to Dade City Republican David "Mac" McCallister, who opened a campaign account to run for the seat Monday afternoon.
The qualifying period for the special election will start at 8 a.m. Wednesday and end at noon Thursday. If both Maggard and McCallister qualify, there would be a primary election for the seat.
HD 38 is a GOP stronghold, so if Maggard and McCallister square off, the winner of the primary contest would be the Burgess' presumptive replacement.
Only one Democrat is running, Kelly Smith. Smith, is vice chair of the Pasco County Democratic Executive Committee and ran unsuccessfully last year for Pasco County Commission. She lost that race in November to incumbent Republican Mike Moore by nearly 10 points.
If another candidate jumps into the special election, candidates facing a primary challenge would face off April 9 with a General Election June 18.