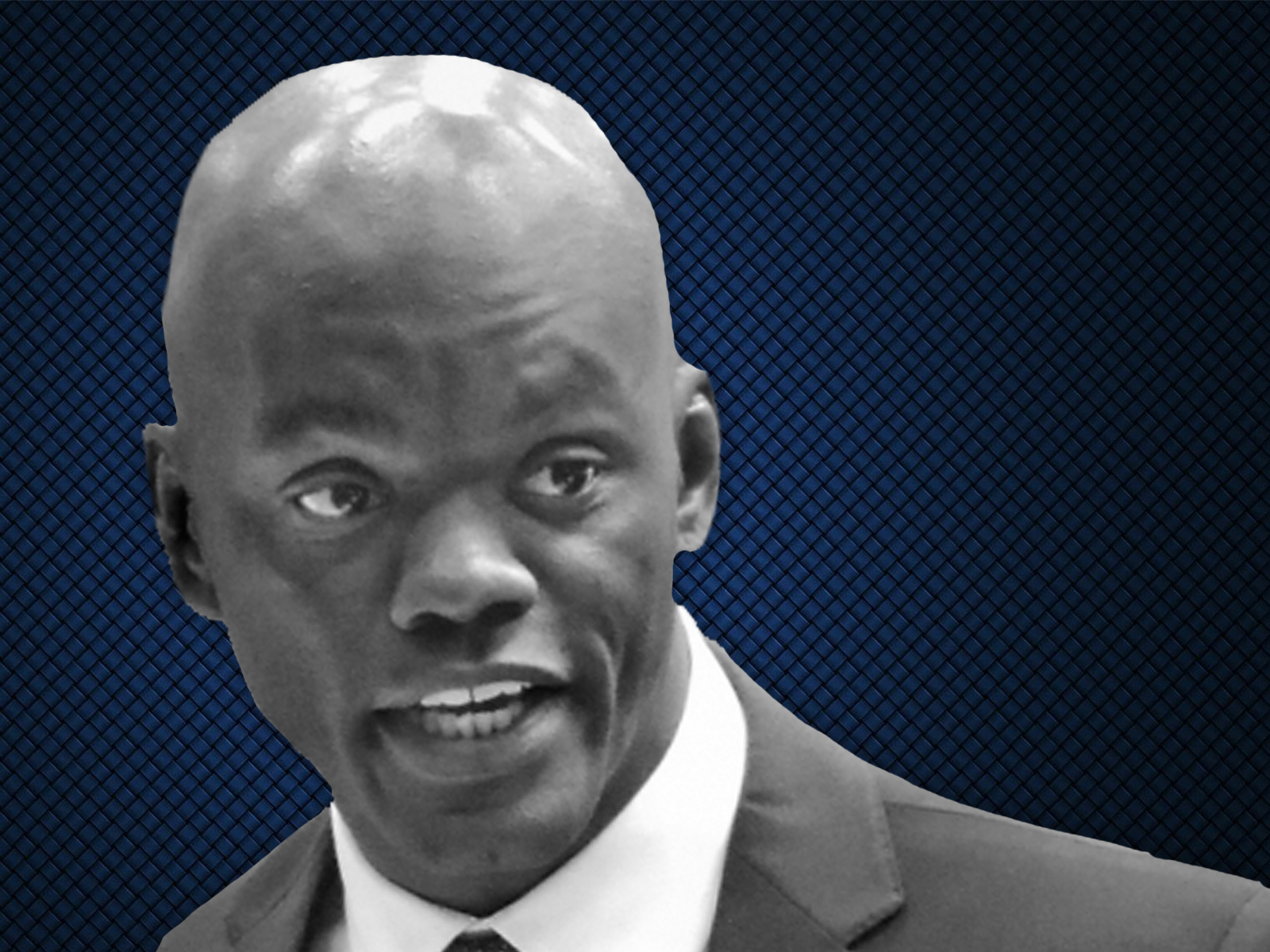 "I was not aware of the significant changes to our bylaws."
UPDATE (Tuesday, 12:00 p.m.): Florida Politics has learned that Democratic Leader Kionne McGhee met with the freshman class last week and agreed to postpone the vote for 2024 leader designate. St. Petersburg Rep. Ben Diamond and Orlando Rep. Carlos Guillermo Smith were not part of the meeting because they are both in their second term.
"After conversations with all of you, and regardless of what others have said, I would like to reassure you that the conversations stuck. Later this afternoon I will be putting out a notice to the collective body that I'm postponing the vote for leadership delegation for the term 2024-26 (your senior years)," McGhee said in a Monday email to freshmen Democrats. "I accept that you have collectively stated that you need more time for your class to determine its leader and will readdress this leadership vote with your class."
Additionally, House rules do not require caucus rule changes to be redlined. A source close to House Democratic Office said all members were given ample opportunity to read the rule changes that they voted to approve.
Original story:
House Minority Leader Kionne McGhee wants House Democrats to pick their next three leaders tout suite, but influential members of the caucus aren't having it.
During what was seen as a ceremonial meeting in the House chamber on three months ago, new rules were adopted by those present. Included in those changes was the addition of a single letter to the bylaws leader designate elections.
The new rules permit the Leader to call for a vote to designate for Speaker and Speaker Pro Tempore for "subsequent terms" — meaning he could bring up a vote to decide on the leaders for the freshman, sophomore and junior classes.
The old rules only allowed a vote on the "subsequent term," meaning Democrats could only a couple years ahead. Under those rules, a vote on McGhee's successor would be on the table, but a vote on who'd take the mantle in 2024 wouldn't be.
Democratic Rep. Ben Diamond pointed out some of the new rules' flaws, none more prescient than the fact that the 18 freshman Democrats in the House haven't even had enough time to get their bearings, let alone decide who among them will run the show in six years.
"While there may be arguments in favor of electing multiple classes of leaders now, such arguments must be balanced with the fact that freshman should have an opportunity to learn their new jobs as legislators, and focus on being the most effective representatives they can for their constituents without the distraction of a leadership race in their class during their first weeks in the Florida House," Diamond wrote in an email to House Democrats.
The St. Petersburg lawmaker also took issue with the rule change taking place at a seemingly innocuous meeting.
"Unfortunately, there was no explanation of the proposed changes, nor was there a redline version of the proposed changes disclosed to the Members. At the Organizational Meeting, there was no presentation of the substantive changes to the Rules or discussion of these changes or their implications," he wrote, adding that he had brought up the issue with McGhee.
Diamond's called for House Democrats to meet and rollback the rule change and put in place a committee comprised of two members of each class to review the caucus' rules and recommend changes if any are needed.
His call for action was seconded by one of his fellow sophomores, Orlando Rep. Carlos Guillermo Smith.
"I support Rep. Diamond's call for a caucus meeting and to readopt the 2016 rules around leadership elections," Smith said in an email.
"I was not aware of the significant changes to our bylaws. Nor was I aware that there was any real interest in electing our Leader Designate (as Republicans do) several terms in advance because the issue was never seriously discussed during any caucus meeting," he continued. "We need to have open dialogue with each other as members before moving forward with such a dramatic change."
While Senate Republicans have started to take a more cautious approach in leadership races — there's still a competitive race for 2022 Senate President — House Republicans indeed get their leadership votes out of the way pretty early.
Palm Coast Republican Rep. Paul Renner, who is in line for the speakership starting in 2022, earned the designation about eight months into his first term. But that win followed a competitive race where Renner and his competitors flexed their fundraising muscle and earned the votes of their fellow freshmen. It also followed him doing the job he was elected to do for at least one Legislative Session.
If freshman Democrats voted on their 2024 leader now, when their more likely to be figuring out the floormap than passing (or killing) bills, how would any of them even know what they're getting themselves into?
The 2018 class is the first batch of Democrats to arrive with increasing numbers in over a decade, and they have been a vocal bunch. It includes Jennifer Webb, Anna Eskamani, Tina Polsky and others — and there's not a wallflower in the bunch.
This isn't a prediction, but if Democrats have a couple more successful cycles and reapportionment doesn't throw a wrench in the gears, one of the 2018 freshmen could end up being House Speaker.
Deciding who will be in the pilot's seat that far into the future could backfire, and it cheats House Democrats out of a real competition for their future leader.