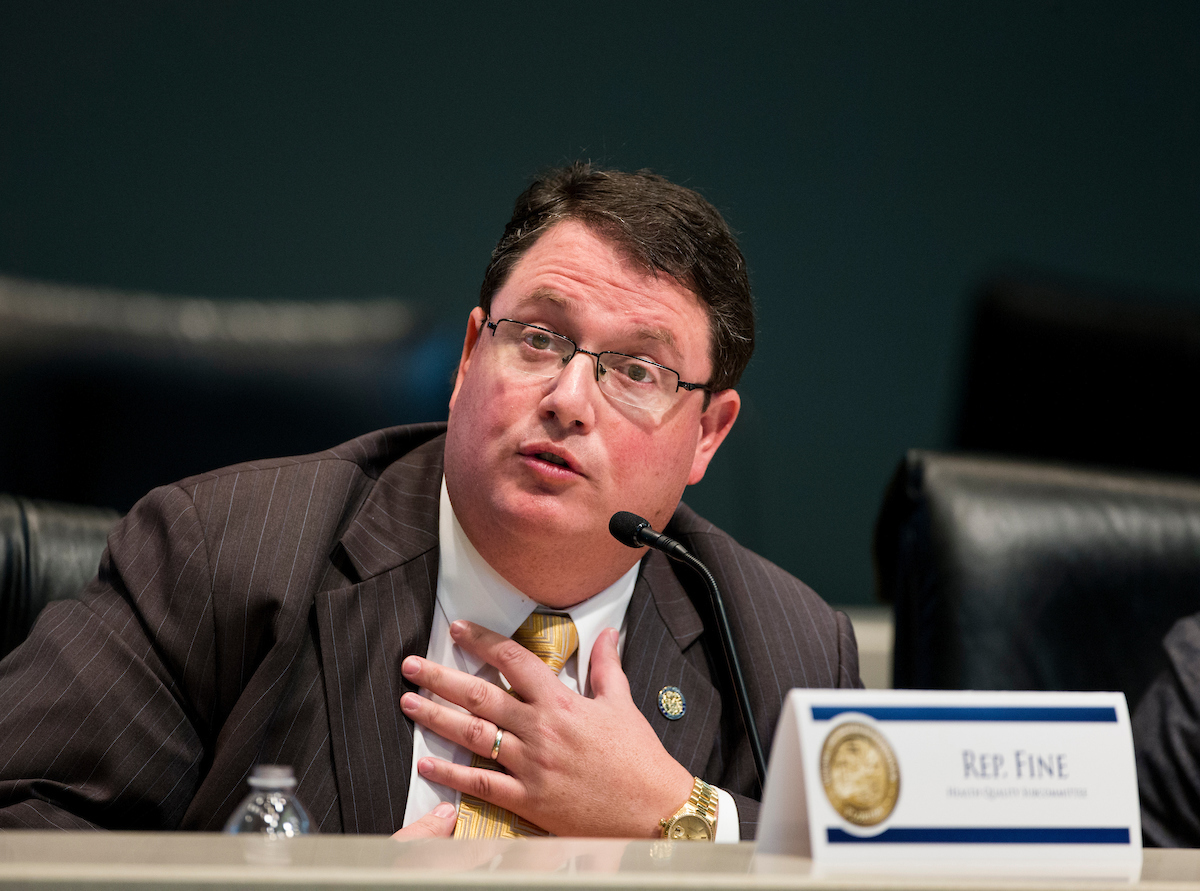 "We simply cannot sit back and allow such bigotry toward our fellow Americans"
A bill filed Monday by Republican state Rep. Randy Fine would require Florida schools and law enforcement to treat anti-Semitism in an identical fashion to racism.
"We now live in a time where open anti-Semites are promoted in Congress, and companies discriminating against American Jews believe they can hold public offerings," said Fine. "This is simply unacceptable.
"The State of Florida needs to make clear that anti-Semitism sits at the intersection of racism, sexism, and discrimination based on a disability or national origin. This legislation does not legislate how anti-Semitism should be treated in education, but it will eliminate the ability for any institution to discriminate in how they treat such discrimination."
Under HB 741, law enforcement would be required to determine whether anti-Semitism was a motivation in criminal investigations. If anti-Semitism was a factor, the violation would be treated as a hate crime in the same manner as racially motivated crimes.
Discrimination based on religion would also be banned in Florida schools, joining race, ethnicity, national origin, gender, disability and marital status.
Fine's announcement said state Sen. Joe Gruters, a Sarasota Republican, will file the Senate companion bill.
"The United States has always been a safe haven for Jews, and like so many other people groups, they have thrived here," Gruters said. "But the ugly stain that is anti-Semitism is beginning to show in, of all places, Congress.
"It is nothing short of disgraceful. We simply cannot sit back and allow such bigotry toward our fellow Americans and our close ally, Israel, to be tolerated. The land of the free stands for better."
The bills define anti-Semitism as "a certain perception of the Jewish people, which may be expressed as hatred toward Jewish people. Rhetorical and physical manifestations of anti-Semitism directed toward a Jewish or non-Jewish individual or his or her property or toward Jewish community institutions or religious facilities."
It includes the following examples of such behavior:
— Calling for, aiding, or justifying the killing or harming of Jews, often in the name of a radical ideology or an extremist view of religion.
— Making mendacious, dehumanizing, demonizing, or stereotypical allegations about Jews as such or the power of
— Jews as a collective — especially, but not exclusively, the myth about a world Jewish conspiracy or of Jews controlling the media, economy, government or other societal institutions.
— Accusing Jews as a people of being responsible for real or imagined wrongdoing committed by a single Jewish person or group, the State of Israel, or even for acts committed by non Jews.
— Accusing Jews as a people or the State of Israel of inventing or exaggerating the Holocaust.
— Accusing Jewish citizens of being more loyal to Israel, or the alleged priorities of Jews worldwide, than to the interest of their own nations.
— Demonizing Israel by using the symbols and images associated with classic anti-Semitism to characterize Israel, Israelis, drawing comparisons of contemporary Israeli policy to that of the Nazis, or blaming Israel for all interreligious or political tensions.
— Applying a double standard to Israel by requiring behavior of Israel that is not expected or demanded of any other democratic nation, or focusing peace or human rights investigations only on Israel.
— Delegitimizing Israel by denying the Jewish people their right to self-determination and denying Israel the right to exist.