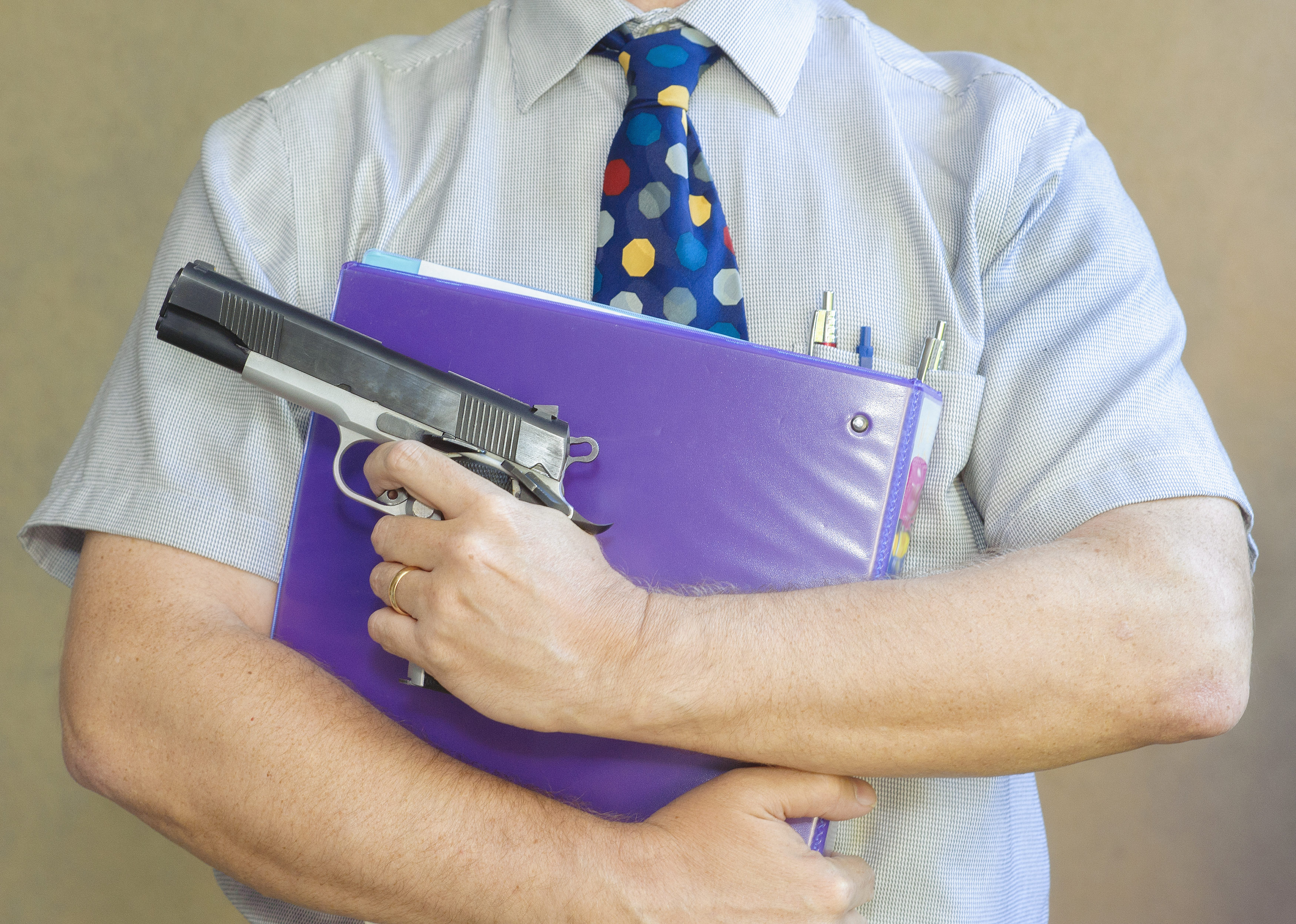 The legislation was approved 5-3 on a party-line vote.
A measure expanding the Marjory Stoneman Douglas High School Public Safety Act to allow teachers to be armed on campus advanced through the Senate Education Committee on a party-line vote Tuesday.
The legislation (SPB 7030) was approved 5-3 by the panel. The bill was modeled off recommendations from the Marjory Stoneman Douglas High School Public Safety Commission, which was created to study best security practices following the attack last year.
The panel's recommendation that schools be given the option to arm teachers was met with mixed reaction.
Pinellas County Sheriff Bob Gualtieri, who chaired the panel, said the lack of available law enforcement personnel required the expansion of individuals allowed to carry weapons on campus in the event of an attack.
But other groups disagreed, including several on hand Monday.
Representatives from Moms Demand Action voiced concerns that having guns inside classrooms could put students at risk, especially if the students have the ability to get access to the gun. The League of Women Voters and Florida PTA also spoke out in opposition.
And the Florida Democratic Party (FDP) put out a statement condemning the committee after the measure was approved.
"Last year, Floridians made it clear that they overwhelmingly oppose the arming of teachers," said FDP Chair Terrie Rizzo.
"It is beyond comprehension that one year later Republicans are forcing us to have this same discussion over again. This bill is dangerous and a threat to our students and teachers. As we approach the anniversary of the Parkland shooting, it is shameful that instead of honoring the victims Republicans are trying to put more guns in our schools."
Republicans on the committee, including Committee Chair Manny Diaz, pointed out that the recommendation originated from the MSD Commission's report.
And when several speakers voiced concern over teachers being given the task of defending students, Republican Sen. Dennis Baxley pushed back, pointing out that the bill merely gives teachers the option to undergo Guardian training and carry on campus.
"No educator is required to be a Guardian," Baxley said. "No educator is required to carry any kind of defensive weapon. So no one has to do anything that — that is, one of the educators in this setting — except those people who are in a situation where they do feel charged with the responsibility and would like to be empowered to act."
Still, Democratic Sen. Lori Berman pushed for caution before approving the measure.
"I do understand that no educator is asked or required to be a Guardian," Berman said. "But I also understand that there's no evidence that the program works. We haven't seen the Guardian program where it's been effective."