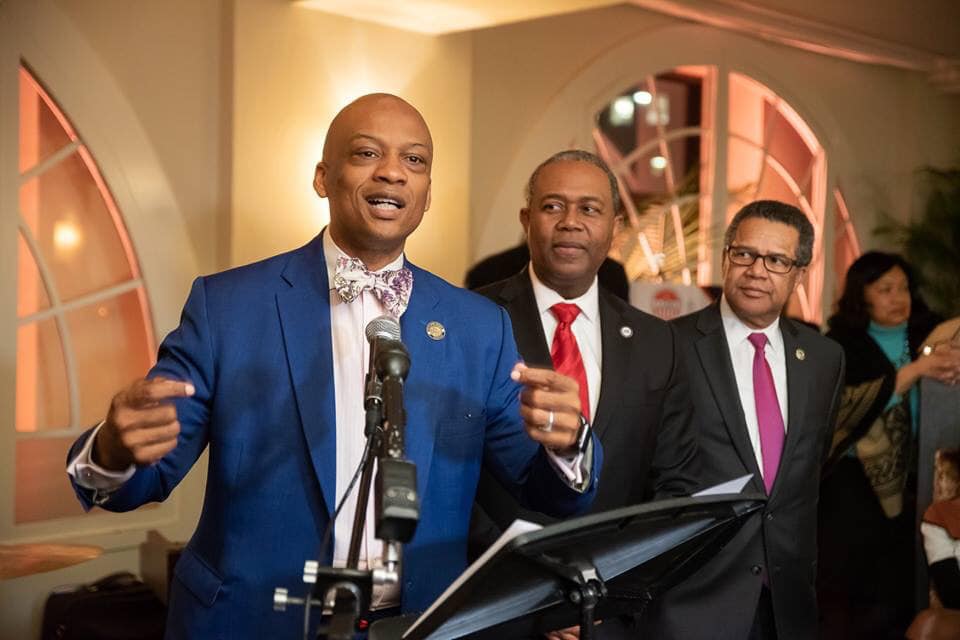 Gilbert confirmed his run for the District 1 seat in January.
Miami Gardens Mayor Oliver Gilbert says he plans to formally kick off fundraising to run for Miami-Dade County Commission with an event at Hard Rock Stadium.
Gilbert confirmed his run for the District 1 seat in January. His event will be held at the NINE Club at Hard Rock Stadium on Feb. 28. The fundraiser will run from 6 p.m. until 8 p.m.
Gilbert was first elected Miami Gardens Mayor in 2012 and is termed out of running for re-election. In his County Commission bid, he's seeking to replace his longtime political ally Barbara Jordan, who is also term-limited in 2020.
Gilbert decided to run for the post after he was pushed by some, including "Uncle" Luke Campbell of 2 Live Crew fame, to run for the open position of Miami-Dade County Mayor.
But ultimately, Gilbert decided to push for the District 1 seat instead.
Gilbert and Jordan are scheduled to appear together at a Black Heritage Festival on Feb. 23 in honor of Black History Month.
The event will feature musical and dance performances, along with "displays of African fashions, dancers, face painting, rock climbing, vendors, and food trucks," according to Miami's Community Newspapers.
The invitation for Gilbert's event is below.