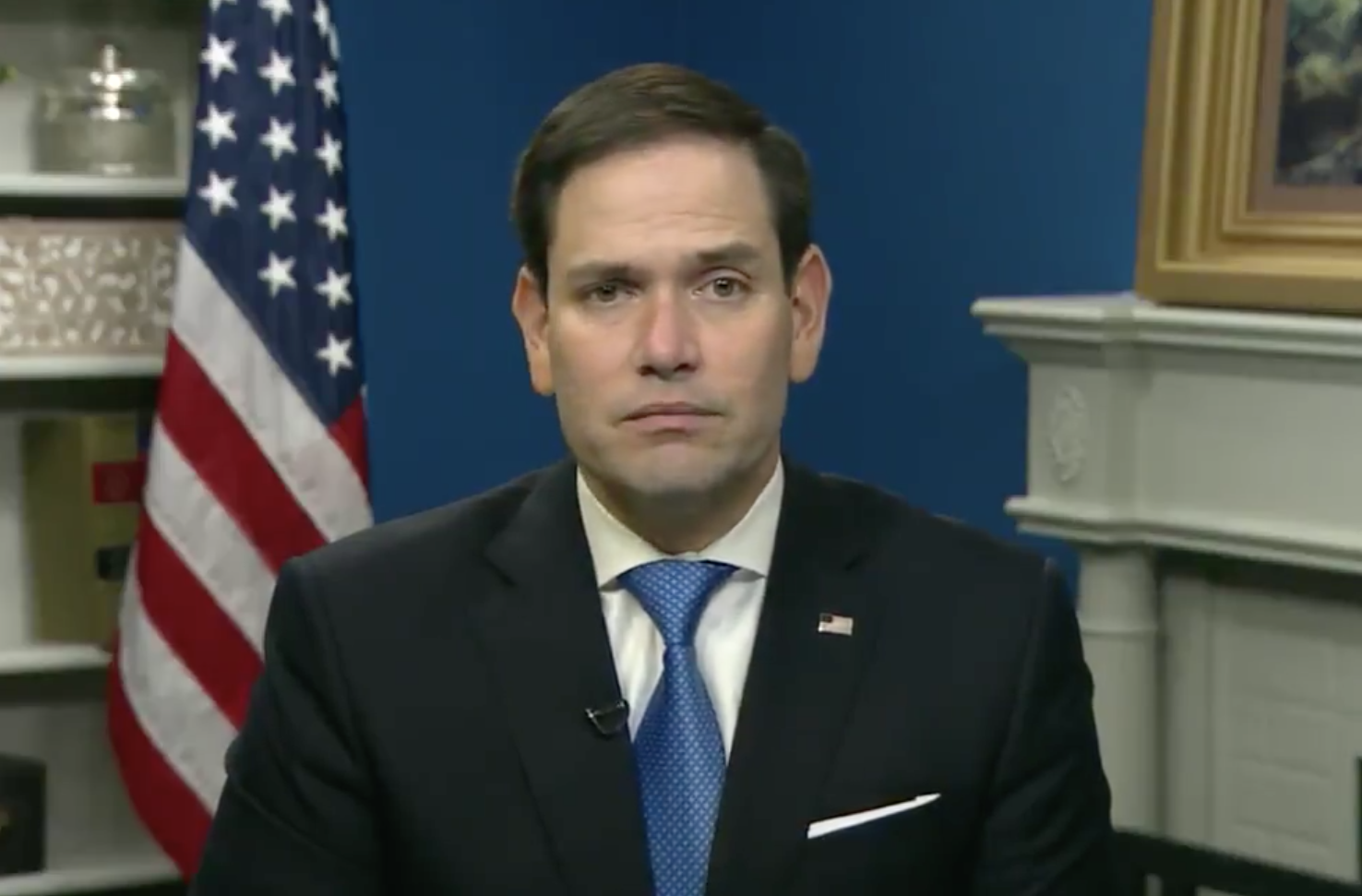 "Manufacturing provides better and more stable employment for American workers."
China's longterm economic plans, priorities, "industrial espionage and coercion" pose a grave threat to American heavy industry and must be met with American actions on priorities and trade policies, declares new study released Tuesday by U.S. Sen. Marco Rubio's Senate Committee on Small Business and Entrepreneurship.
The committee's study is spelled out in a 79-page economic report entitled "Made in China 2025 And The Future of American Industry." It. warns that China's plan is domination of critical commercial sectors, at the expense of the American economy. The report also makes the case that the manufacturing sector that appears to be ebbing in the United States, particularly of heavy goods such as machinery and vehicles, offers a more stable employment for American workers and should not be allowed to so easily recede, or to be collapsed by Chinese ambitions.
The report is a call to action for American policymakers to set priorities particularly to protect American manufacturing against Chinese ambitions and to consider using trade tools as both carrots and sticks to promote American manufacturing.
The report also is the first chapter in Rubio's international economics policy package, which he pledged will be produced through his committee. Florida's Republican Senator introduced it Tuesday with a video released on social media.
"Our report highlights the challenges posed by China's blatant industrial espionage and coercion – actions that threaten our economic framework and our national prosperity," Rubio stated in a news release announcing the report. "The report will also offer policy recommendations to strengthen the American system against its rivals. Markets and trade are tools for good, and they are essential for overcoming the challenges we face, but they respond to policy incentives and restrictions.
"The role of government is to align our economic policies with the right national priorities," Rubio continued. "Right now, we have the wrong priorities. Our most important priority should be creating dignified work through investment and through innovation. That will require the hard work of forming a new consensus, but we can build an America that is better for the future generations to come, as Americans have always done."
Rubio himself has been a critic of many of President Donald Trump's trade sanctions policies, including many of Trump's trade tariffs against China on items ranging from heavy machinery to lubricants. However, this report argues that strong actions are necessary, and at one point suggests that Trump's tariffs have shown positive signs.
Overall, the report warns that the United States should not entirely take a "domestic policy of neutrality" in allowing free market forces to dictate which American economic sectors rise and fall. China is not doing that, the report argues, and the result is China is taking advantage of weaknesses growing in the American industrial sectors.
"Manufacturing provides better and more stable employment for American workers than financial services," the report declares. "Physical capital development makes for more prosperous towns and communities than does digital capital. Knowing how to make a specialized product is a less replicable skill than marketing the product for sale. Research and development expenditures deliver greater benefits to the public than private cost alone justifies. Offshoring jobs to save on labor costs doesn't often create equivalent jobs for the workers displaced by it. Worker skills are not easily transferable across industries. Geographic proximity to productive assets like factories increases the prosperity of supplying and local small businesses."
And the report suggests that China already is acting as if this is a fundamental plank of its long-term economic plans.
"Though MIC2025 is a foreign actor's plan for the domination of critical commercial sectors at the expense of American industries, the U.S. should not miss the opportunity its prominence provides," the report states. "Claiming, as the [Chinese] plan does, that 'without strong manufacturing, there is no national prosperity,' should be a wake-up call for American political economy as much as a cause for scrutiny."