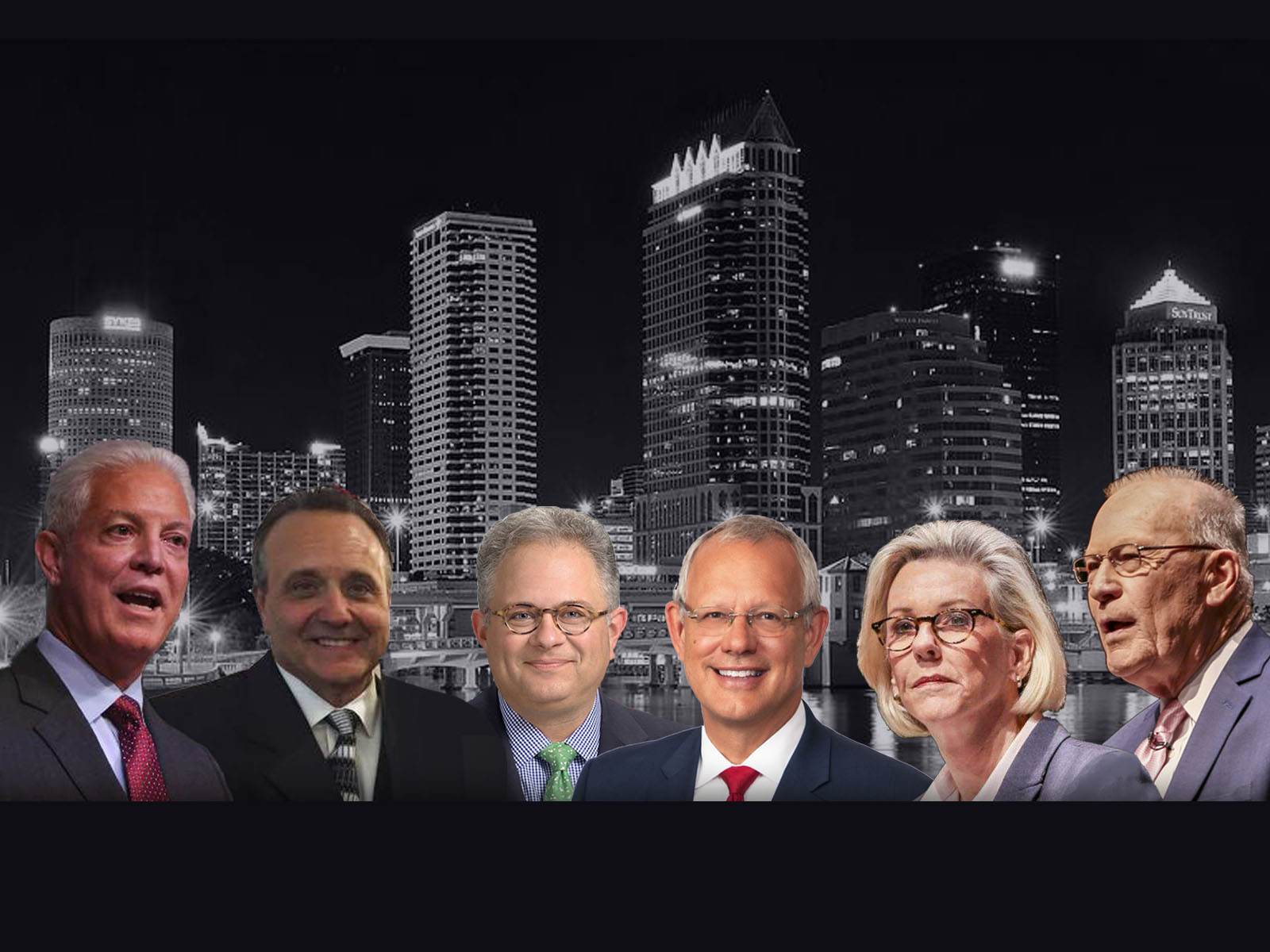 Dick Greco Jr. said he's reviving "Dick on a stick."
It's hard to stand out in a race with seven candidates who (at least broadly) agree on what their city needs. And, even more broadly, agree on how to get it done.
That's the case in Tampa's mayoral election, where all of the key themes — transportation, economic development and affordable housing — are generally agreed upon by all candidates.
That's where creative campaigning comes in handy.
Florida Politics reached out to all seven candidates to ask how they're using campaign strategy to stand out. David Straz hasn't responded.
Dick Greco Jr. said he's reviving a tactic he used in the early '90s when he was running for circuit court judge — "Dick on a stick."
Stop giggling.
It's a life-size cardboard cutout of the younger Greco. In the 1990s, it was literally on a stick to carry around. Fast forward to 2019, and the Greco stand-ins travel a little better.
"Now they fold up and they weigh almost nothing," Greco said.
The campaign printed six in all. The campaign used a dapper photo of Greco wearing a snazzy suit. The cardboard mayoral candidates will travel with campaigners to sign waving events all over the city so that a smiling Dick Greco Jr. can greet voters even if he's tied up elsewhere.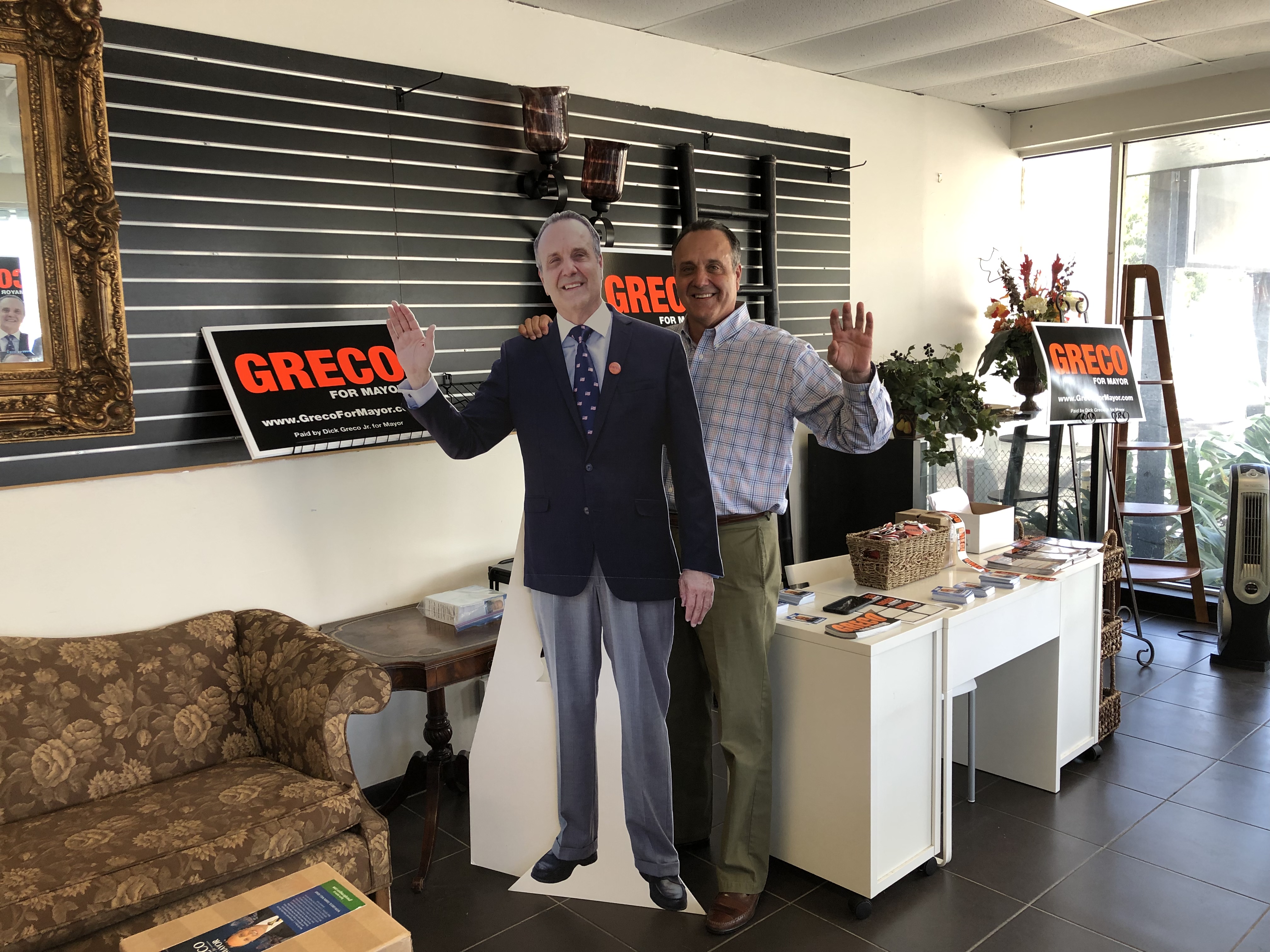 "I can be omnipresent through modern-day technology," Greco said.
His campaign is also using a different color scheme than most political candidates. His name is emblazoned in neon orange across a black gloss background aimed at catching people's eyes and standing out among the sea of red, blue and green campaign signs marking support for opposing candidates.
It's the same color scheme Greco used when he ran for judge; the one his dad used for his City Council run and five mayoral bids — four of which were successful.
Meanwhile, Harry Cohen campaign is using humor and self-deprecation to leave its mark among voters.
"It shows that we are trying to differentiate ourselves and think outside the box — be humorous and serious at the same time," Cohen said.
His most recent example of that is a television ad that ditched the conventional stroll through a park and handshakes with kids for an unconventional, comic-like action theme.
In one of the more hilarious parts of the ad, Cohen is seen entering an elevator filled with men so much taller than him you couldn't even see their heads.
"He's not fancy. Not tall. But he's got big plans for Tampa," a narrator says as Cohen shrugs his shoulders and scrunches his eyes in the elevator full of large men.
"I think the commercial is emblematic of the approach that we're taking with the campaign," Cohen said. "It reminds people that we don't take ourselves so seriously all the time and we're trying to keep it friendly."
Topher Morrison has no choice but to be creative. The self-proclaimed underdog in the race, Morrison has been running a campaign on a tight budget.
The campaign has scrapped traditional ad buys and expensive mass mailings for true grassroots campaigning and a strong social media game.
Morrison releases a new "Mayoral Minute" every week where he succinctly addresses a variety of issues facing the city. This week's post will address ways to greatly reduce homelessness.
The videos are cheap to produce and free to post.
"People don't want long-winded things so we created 60-second, content-driven videos that let people know I've got innovative ideas and solutions," Morrison said.
And for what little television ad time he can buy, Morrison slathered on an extra layer of creativity. His campaign is launching an ad this week that features Morrison's dog, Macie. That's no surprise to anyone diligently following the campaign who knows Morrison doesn't go anywhere without his four-legged friend.
The ad not only features Macie, but it also stars her.
"My dog is talking in it and she's explaining to voters why they should be voting for me," Morrison explained.
Because, who can say no to a dog?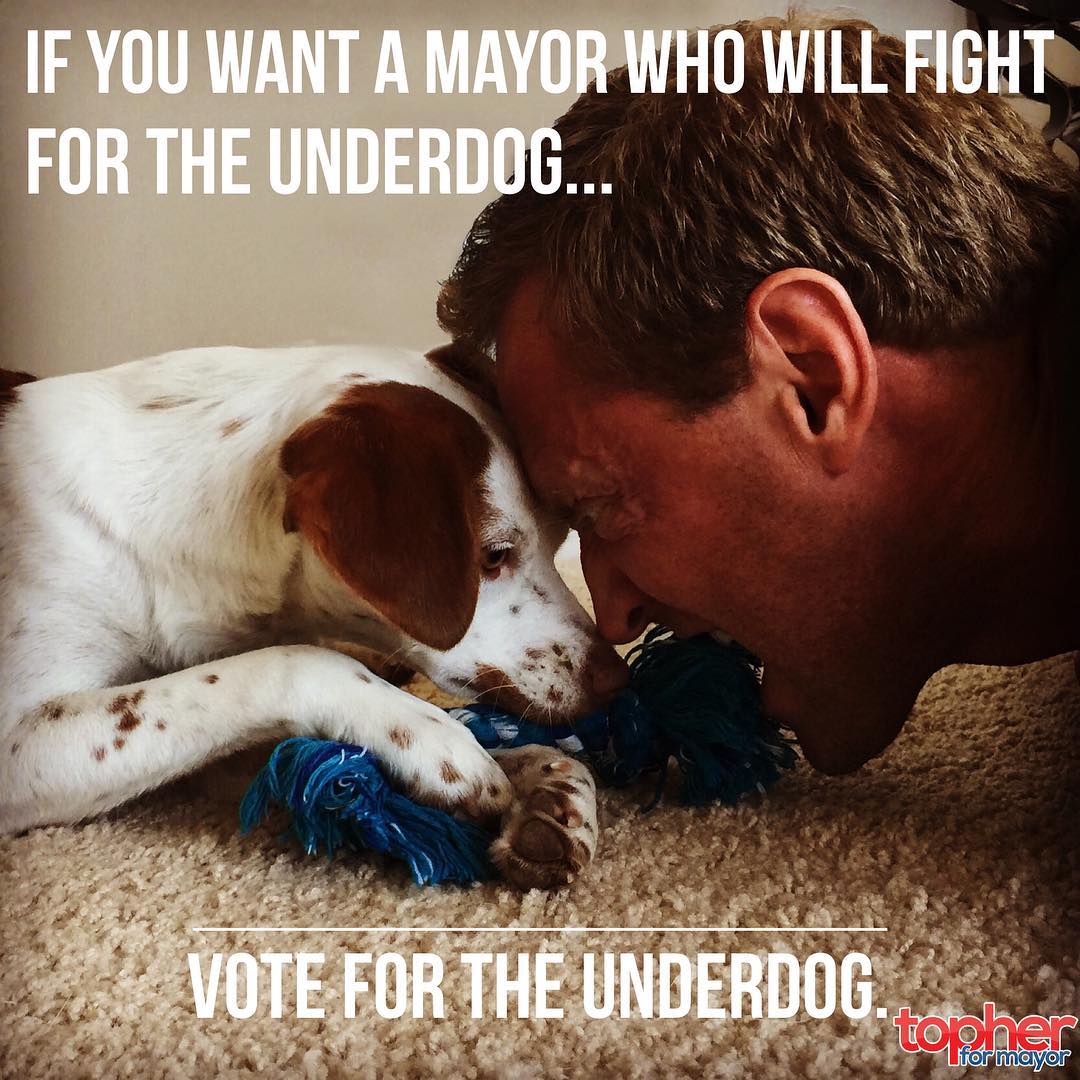 Mike Suarez is turning to unconventional swag to give his campaign some extra swagger, as incumbent Mayor Bob Buckhorn would call it. He's been doling out "Mike for Tampa" beads since before Gasparilla festivities started.
"Parade season happens about the same time as the campaign, so we give out these beads and then people wear them at the parades," Suarez said.
Double bonus — he gives them to campaign donors, some of whom specifically requested them when they forked over a contribution.
Suarez is also making his yard signs more personal.
"We have printed up signs for different neighborhoods," he said. "This is a great way of making sure [voters] know that Mike's been in every neighborhood in Tampa."
That message could resonate as more and more voters express concern that their neighborhoods are being neglected in favor of downtown progress — an issue that came up during a forum Monday.
Ed Turanchik said his campaign's not trying to reinvent the wheel and is, instead, keeping it old school.
"It's just what works," Turanchik said. "It's just old fashioned campaigning."
That means direct mail and door knocking.
"We don't hire people to canvass," Turanchik said. "We have neighbors talking to neighbors. People invite their friends and then we do a direct mail piece to neighbors. It's a way of third-party validation."
Jane Castor is using "phone bank bingo." That involves rewarding successful phone calls – those that get a voter to commit support or volunteer their time to help the campaign. The campaign is also meeting personally with voters in their homes and using those kitchen table conversations to help craft potential policy proposals.
Straz, meanwhile, has an occasional meet and greet sessions with voters at Burger King where he eats breakfast every morning, he says.