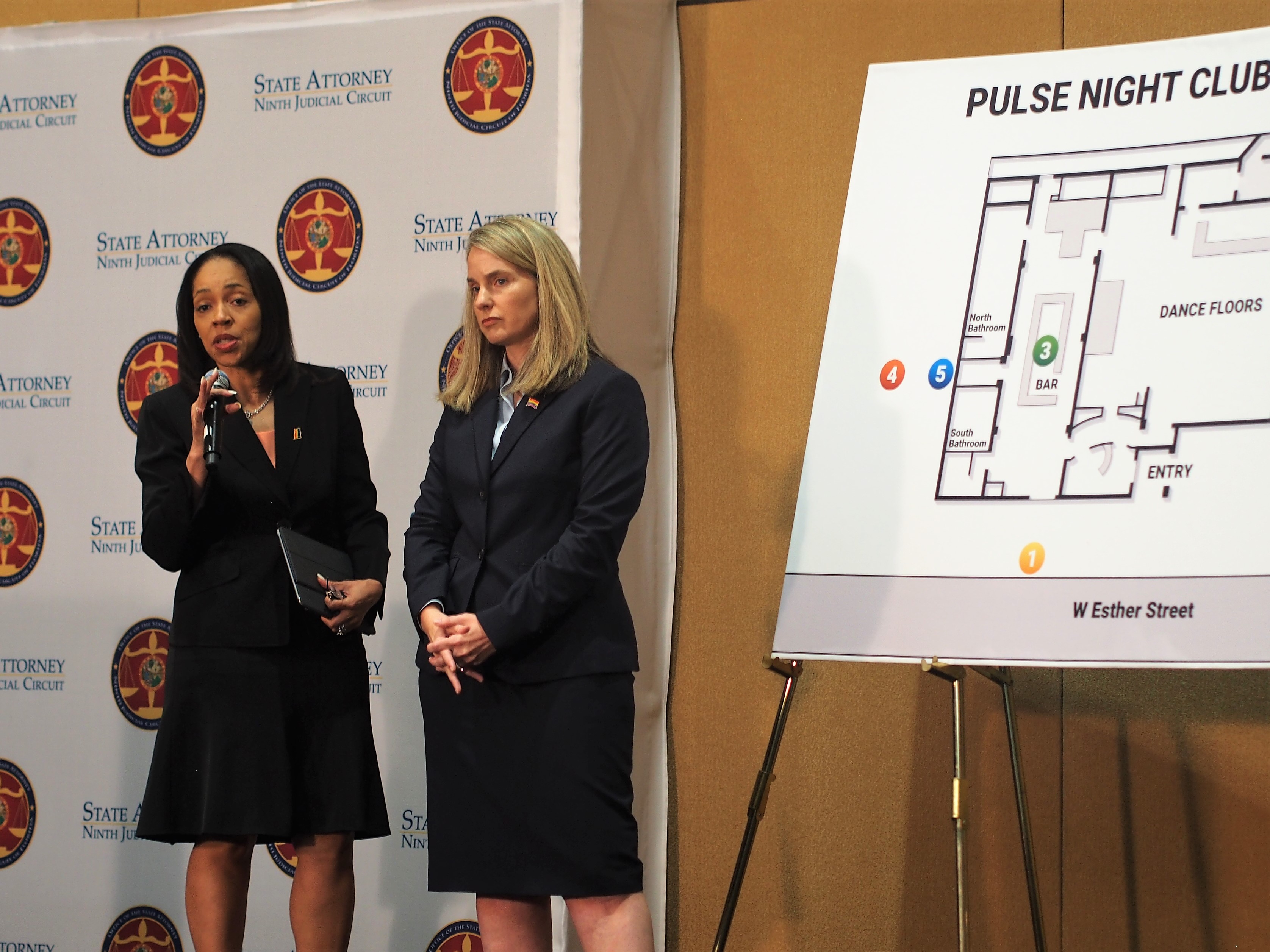 "My review is now closed," she said.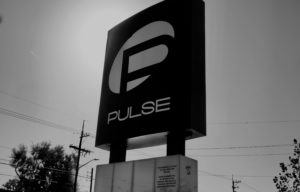 Law enforcement officers fired more than 180 rounds in an attempt to stop the Pulse nightclub shooter on June 12, 2016.
They never hit one civilian, and all the officers' shots were justified, Orlando's State Attorney Aramis Ayala revealed Wednesday.
Ayala announced the conclusion of a six-month review of law enforcement officers firearms' use from the night when a gunman opened fire inside the popular gay nightclub and killed 49 people, wounding 53 others.
On Wednesday, Florida's 9th Judicial Circuit's Chief Assistant State Attorney Deborah Barra laid out a moment-by-moment account of when Orlando police and Orange County deputy sheriffs used force trying to stop the slaughter that night, engaging the shooter in gunfights on five separate occasions during the three-hour tragedy.
"Each and every engagement, no civilians were struck," Barra said. "And each time the law enforcement officer pulled the trigger it was reasonable and justified."
Ayala issued formal clearance letters to all officers involved, she said.
"My review is now closed," Ayala added.
Barra noted that the review actually began last May after the FBI finished its forensic analysis. Barra and State Attorney's Office Chief Investigator Eric Edwards reviewed 350 witness interviews, video footage from various security, dashcam, bodycam and other cameras, as well as mountains of evidence, including ballistics reports on more than 400 gunshots by 15 people, 14 of whom were law enforcement officers.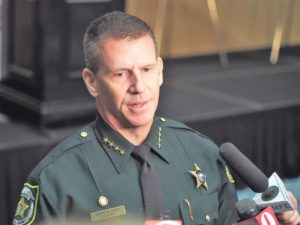 At the time of the Pulse massacre, Orange County Sheriff John Mina was Orlando Police Chief. Now he oversees the deputy sheriffs.
"I was very, very impressed with the state attorney's review," Mina said. "They [officers] knew in their own minds they were justified, but to now have another independent party come out with a review of their actions, which were courageous and brave, and what they had to do to save many, many lives."
Except for the next-to-last engagement, when the murderer, Omar Mateen, found himself in a shootout through a hole in the Pulse nightclub wall with 13 officers, each of the shootings was limited to small numbers of shots.
In that next-to-last encounter, officers fired 172 bullets at him, striking him seven times, Barra recounted.
Throughout the night, Mateen shot more than 2oo times, from a semi-automatic rifle and a 9-mm handgun. At one point, the weapon jammed, which likely saved numerous lives because he was never able to fire it again, Barra said.
Before the rifle jammed, though, he fired it at least 186 times.
He also fired the handgun at least 22 times, Barra said.
If the next-to-last encounter didn't kill him, the final confrontation did.
As officers entered the building through a hole they knocked into the wall, one officer saw Mateen down, with the gun near his hand and what appeared to be wires of a possible bomb next to him. At the risk that the gunman might stir and grab the gun or set off a bomb, that unnamed officer, shot him one more time in the head.
Barra said she did not know what the officer might have mistaken for a bomb, but suggested it could have been wires from an exit sign knocked to the floor.
"To insure that he was no longer a threat, one bullet was fired into the shooter," Barra said. "He was no longer a threat."
"As our city grieves the senseless tragedy of the Pulse nightclub shooting," Ayala stated, "I hope sharing the results of this investigation help the survivors and loved ones find some closure."