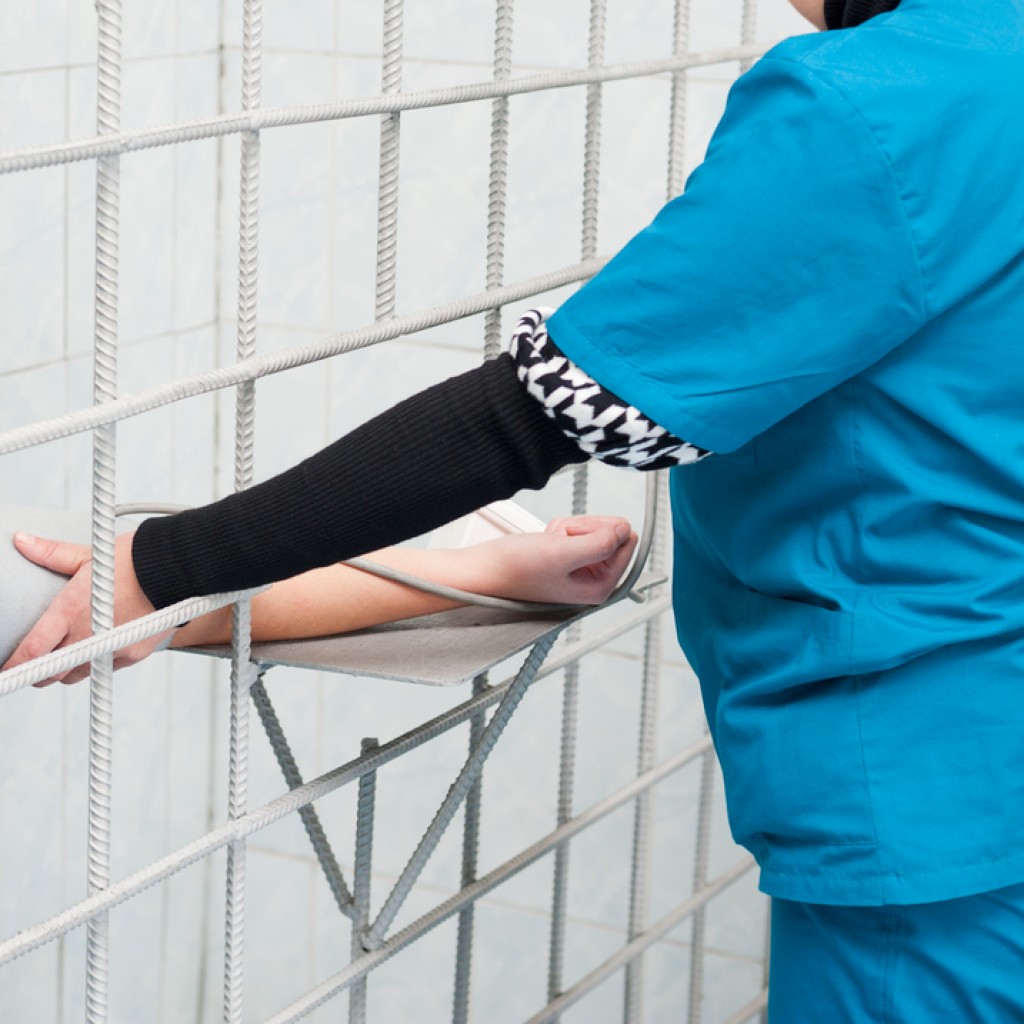 "There's a 'graying' of our population."
Florida Department of Corrections staff briefed a House panel on the structure and status of prison health care Wednesday before detailing some of their 2019-20 budget requests.
DOC in recent years has faced budget shortfalls, causing them to make dramatic cuts to inmate health care services. The $55 million shortfall last budget year caused officials to slash substance-abuse, mental-health and re-entry programs by more than $10 million to make ends meet.
The department had another $28 million shortfall in the current fiscal year but didn't provide detailed projections for the 2019-20 fiscal year, which begins July 1.
Centurion, which snagged a $1.5 billion contract with DOC last year, is the sole provider of prison health care in Florida. Despite the contract including a 11 percent administration fee, guaranteeing the company a profit, costs have ballooned from $329 million in 2017-18 to $375 million this year — nearly a sixth of the department's overall budget of $2.4 billion.
DOC health services director, Tom Reimers, told the House Justice Appropriations Subcommittee that part of the cost spike can be pinned on the large population of inmates needing mental health care as well as an aging population — what he refers to as the "boomer effect."
"There's a 'graying' of our population. There's been a large increase in elderly inmates," he said. "We have a very large population of [inmates] needing mental health care. About 18,000."
State Rep. Mike Beltran asked whether those older inmates were serving long-term sentences or habitual offenders.
"It is a rather large population that are in there for a very long term," Reimers said.
Reimers added that inmates needing psychiatric care are provided an array of services, from infirmary-based mental health care to court-ordered corrections mental health treatment facilities. Reimers said inmates also have access to alternative treatments such as art therapy and music therapy.
"We have multiple levels. Sometimes people move back and forth, but we have multiple levels," he said.
A major contributor to health care costs is the high rate of hepatitis C among inmates. Treating the disease requires antiviral medications that cost a pretty penny. A lawsuit filed against the department in 2017 alleged many inmates — at least 181 according some reports — with hepatitis C didn't receive treatment despite meeting the requirements to start receiving medications.
Per department policy, prisoners are eligible for treatment once the disease progresses to Stage 2, when the liver has sustained a moderate amount of damage. Hepatitis C has five stages, with Stage 0 defined by little or no liver damage and Stage 4 defined by cirrhosis of the liver. Advocates say treating the disease early could save money since a full course of treatment later in the disease cycle can cost tens of thousands of dollars.
DOC budget chief Mark Talent gave a top-level overview of that suit as well as two others alleging that DOC wasn't providing adequate mental health care or meeting standards for inmates with vision, hearing or mobility disabilities. Talent, however, couldn't answer most questions posed by lawmakers due to ongoing litigation.
Following the presentations, two former inmates came forward and pleaded with the committee to boost health care funding. One said he had to have surgery to remove melanoma but faced delays.
"I can tell you today that they need the money. You've got to give them the money," he said.
Another inmate, who was incarcerated for 22 years and released six weeks ago, said he needed hernia surgery during the last several years he was in prison and didn't get it.
"I just don't want nobody else to go through this when they're released. I was denied Medicaid. I was denied food stamps. I've had a hard time finding a job due to my pain and discomfort," he said.
"I was always given the excuse that they didn't have the money to do surgery. That there was a waiting list," he said, adding that the only treatment he received was "a hernia belt and ibuprofen."
DOC staff didn't comment on the individual case, though they and the inmate agreed to meet with Ranking Member Sharon Pritchett, a Miami Gardens Democrat, privately to address concerns that he and others were "denied their constitutionally mandated care."