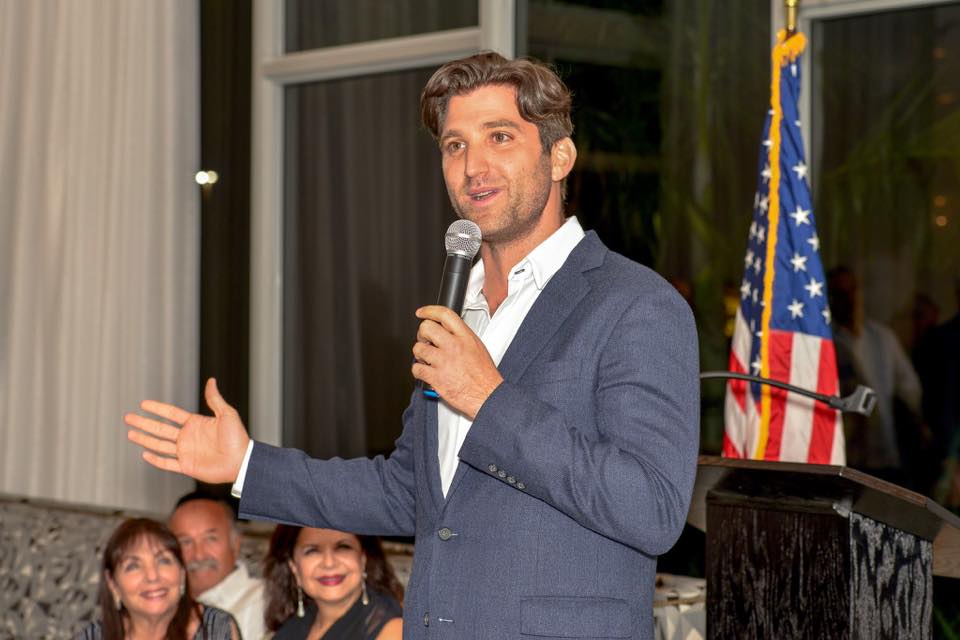 Groisman, a vocal advocate for Israel, will speak at the event.
Bal Harbour Mayor Gabe Groisman is set to headline a South Florida fundraiser for United Hatzalah, a volunteer Emergency Medical Services (EMS) organization based in Jerusalem.
Joining Groisman at the event will be Miami architect Kobi Karp and artist Elizabeth Sutton. The event will take place next Tuesday (Feb. 19) at a private residence in Bal Harbour.
United Hatzalah describes itself as the "largest independent, non-profit, fully volunteer" EMS group in Israel.
Groisman, a vocal advocate for Israel and critic of the Boycott, Divestment, Sanctions (BDS) movement, will speak at the event. In 2015, Bal Harbour became the first municipality in the U.S. to pass an anti-BDS ordinance.
That measure prevented Bal Harbour from contracting with a business unless the business promises not to engage in the BDS movement. That ordinance has since been mirrored at the state level.
Recently, it was used by Gov. Ron DeSantis to take action against Airbnb. The rental company has said it would not list properties in the West Bank territory, which is a disputed area between the Israelis and Palestinians.
While Airbnb has said it opposes the BDS movement, the DeSantis administration still decided to cut ties with the company.
Groisman was vocal in supporting such a move. He has also harshly condemned recent comments from Rep. Ilhan Omar of Minnesota, which prompted the freshman to apologize.
Laura Schwartz, a PR Coordinator for United Hatzalah and a donor to the organization, looked forward to Tuesday's event in a statement.
"United Hatzalah of Israel joins forces with the community for an evening of saving lives in hope of saving future generations," Schwartz said.