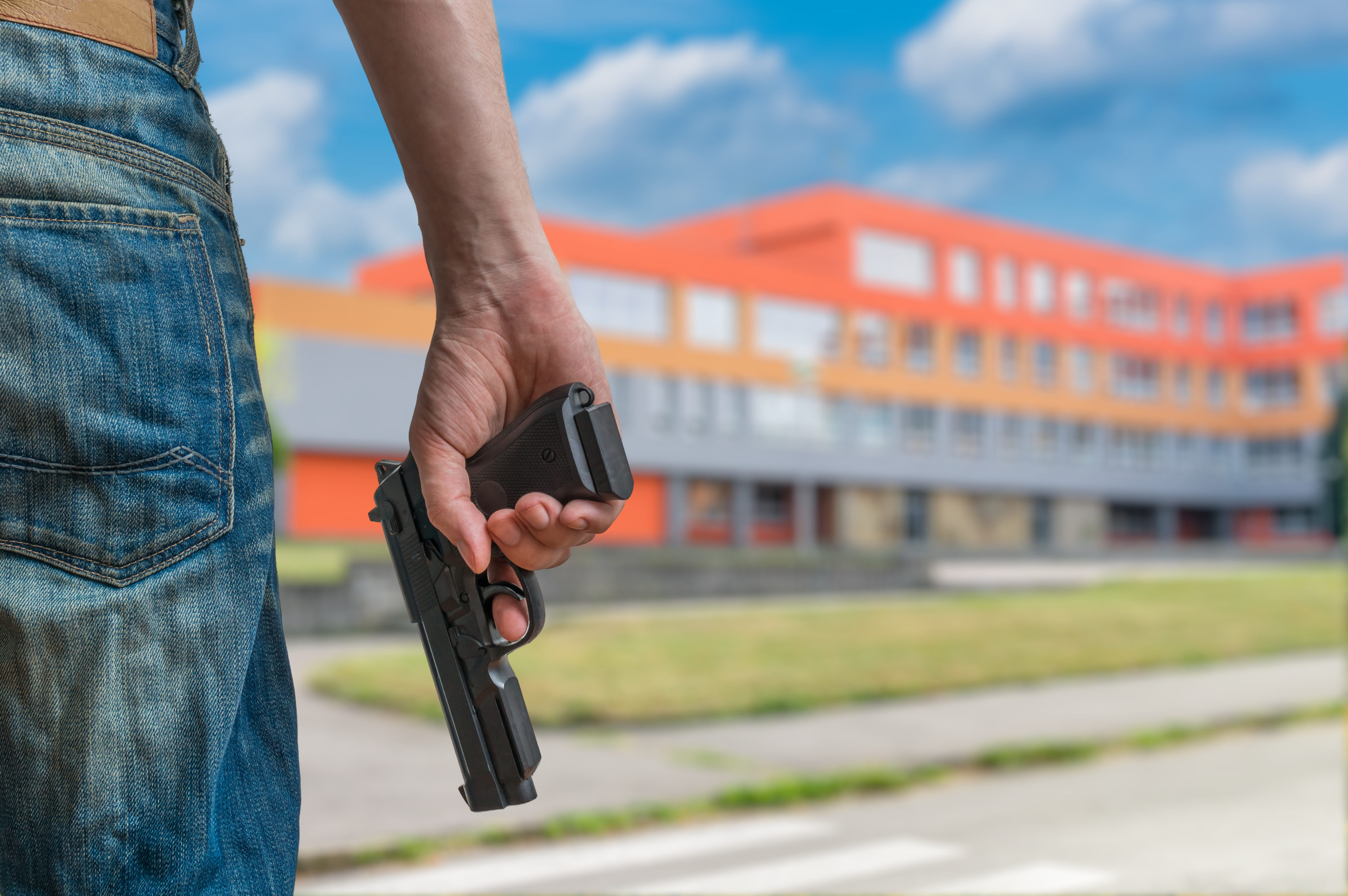 Is arming teachers a good idea?
This week, the Florida Senate advanced a bill that could lead to armed teachers.
It has become well beyond a hot topic. It's an issue that shakes the fabric of our society.
A few years ago, I might have thought that this sort of thing doesn't happen around here.
Then came Orlando, Parkland and Tallahassee.
While the situation at The Hot Yoga was not a school, it was a shooting that happened less than a mile from my office. A co-worker was in the shopping center at that time.
Since then, to prepare, our team has held active shooter training. I also serve on the board of a school in our community — the conversation on safety is never-ending and ongoing.
What was once a campus that was very open to the community, the norm is now being locked down, with gated entry and armed guards present.
Is arming teachers a good idea?
On one side, if confronted with a shooter trying to do you (and your students) harm, it beats waiting on someone else to protect you.
On the other hand, what happens if a teacher misuses the gun, pulls it in a fit of anger, or a student steals it?
A million things could go wrong.
However, I am not going to attempt to answer that question.
What I will do instead is share some examples of how some people use technology to try and save lives.
A company called Bark gives away a monitoring solution to schools that utilizes artificial intelligence to monitor a student's digital behavior.
This solution reviews social media, texting, and emails — looking for red flags.
Any reference, or cyberbullying, sexting, guns, drugs, bombs and the system sets off an alert going to the school, parents and then law enforcement if needed. You may ask why Bark is giving away this solution? It would appear they want to try to help and they are very clear that they make their revenue from the solution that they sell to parents.
It is very refreshing to see a company come to the table with something like this, an organization that truly appears to want to help in any way they can.
A similar company is called Gaggle; they do the same type of thing since there have been missed red flags in many of these past situations. With all the tools available in our state and nation, we should use them.
Listed as a Gaggle user is the Lee County School District.
Some school administrators using Gaggle had several things to say, as reported by the Biz Journal:
 "Utilizing Gaggle in Florence 1 Schools has been fundamental in moving us from being reactive to proactive as we focus on keeping our students safe," said Kyle Jones, director of technology, Florence Public School District Number One, South Carolina (FPS).
"Gaggle never sleeps. It scans tens of thousands of items produced by thousands of students and enables us to quickly intervene whenever it detects a child needs help," added William Freeman, information technology security officer, FPS.
This topic will be a big part of Florida's upcoming Legislative Session and is something important to everyone in our state.
Get to the table, be part of the process and the dialogue in whatever way you can, and we will see where we go from here, together.
Prayers to all, have a good day.
___
Blake Dowling is CEO of Aegis Business Technologies. He can be reached at [email protected].