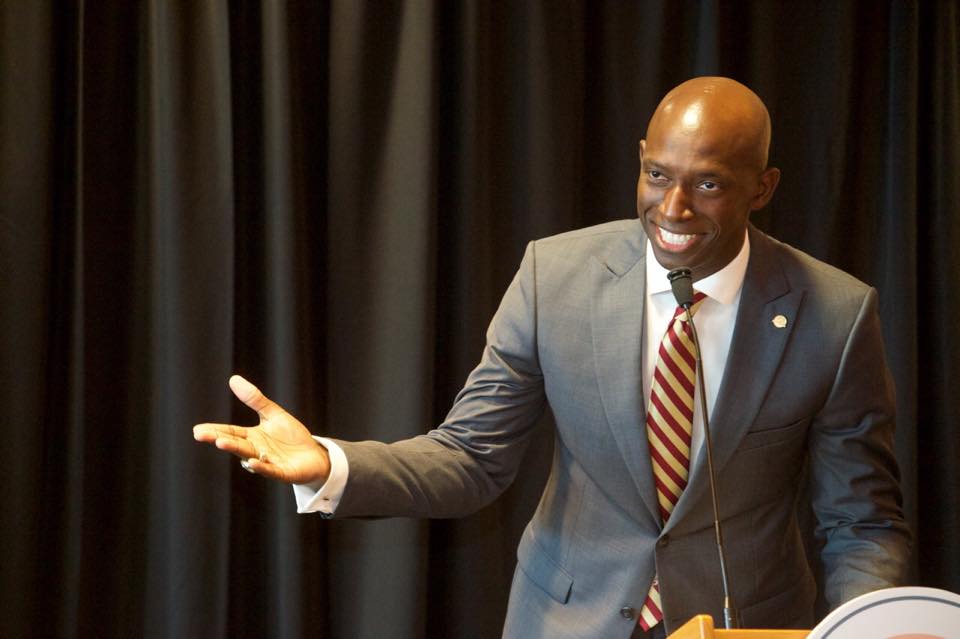 The union represents more than 55,000 active and retired workers in the state.
The Florida arm of the Service Employees International Union (SEIU), which represents more than 55,000 active and retired workers in the state, dropped a batch of endorsements in several local races.
The group says it's backing Nancy Metayer for Mayor of Coral Springs.
In Miramar, SEIU Florida gave Wayne Messam the nod for Mayor and endorsed Alexandra Davis for Seat 4 on the Miramar City Commission.
And in West Palm Beach, the group is endorsing Keith James for Mayor and Richard Ryles for the District 3 seat on the City Commission.
"Across the country, working people are standing united for change on the job and in their communities," said Monica Russo, President of SEIU Florida.
"From Tampa to Miramar, SEIU members came together to endorse candidates that they feel will best represent them in office. These candidates have proven themselves to their communities and pledged to serve people over politics. We look forward to working with these vibrant candidates who we know will continue to transform grassroots organizing."
The elections in Miramar, Coral Springs and West Palm Beach will take place on Tuesday, March 12.
SEIU says it was looking for candidates who would "commit to being champions of working people and their families," according to the group's release.
"This includes supporting establishment or increase of living wages, defending and supporting collective bargaining and union rights, focusing on building community wealth for poor and working people, housing affordability, expanding access to affordable healthcare, and fighting attempts to preempt local governments."
In addition to the endorsements in Miramar and Coral Springs, SEIU Florida also weighed in on contests in Tampa, Boynton Beach and Riviera Beach. Those endorsements are listed below.
Tampa:
— Alan Clendenin, City Council District 1.
— Guido Maniscalco, City Council District 6.
— Luis Viera, City Council District 7.
Boynton Beach:
— Justin Katz, City Commission District 1.
Riviera Beach:
— Thomas Masters, Mayor.
— Lynne Hubbard, City Council District 1.
— Terence Davis, City Council District 5.