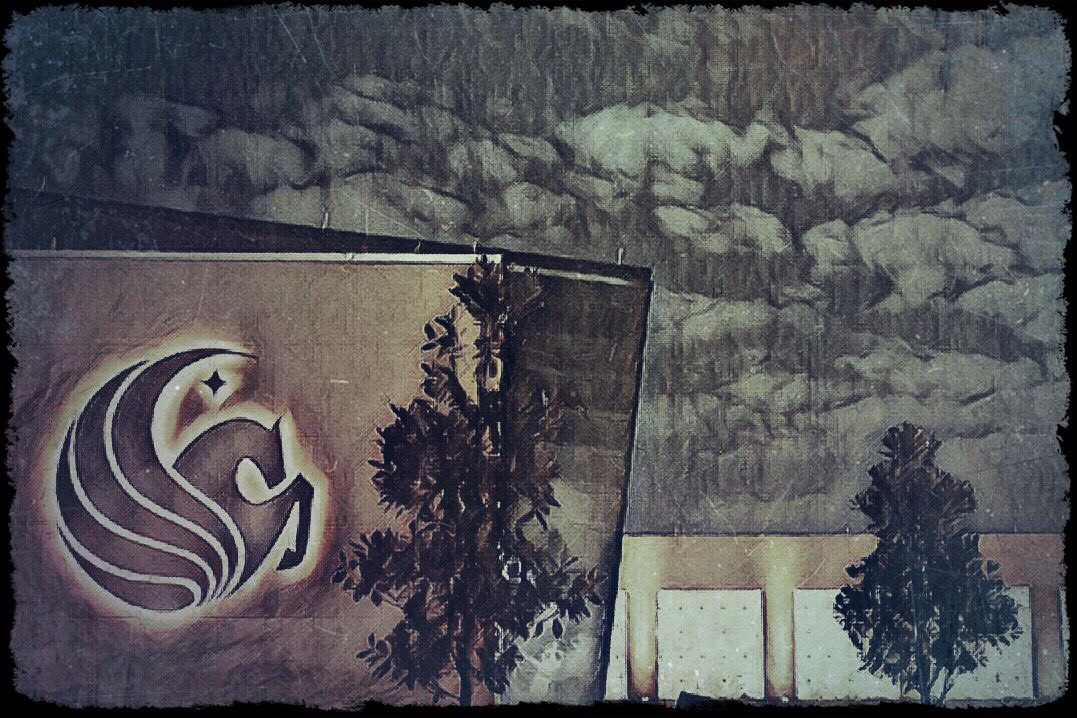 The UCF Board also has begun the process of picking a new chair.
Trustees for the University of Central Florida are moving swiftly to consider what to do about President Dale Whittaker's offer to resign, calling a special board meeting for Thursday morning.
Whittaker offered his resignation in a letter to the board Tuesday as part of the fallout of the spending scandal that has rocked the university. In the past month, the scandal led to the resignation of former Board Chair Marcos Marchena, sanctions against top leaders and firings of four second-tier executives.
Yet Whittaker has largely been untouched, at least directly by the scandal, which allegedly took place at the direction of former Chief Financial Officer and Senior Vice President Bill Merck, under former President John Hitt's authority.
Whittaker, who had served as UCF provost, succeeded Hitt when he retired at the end of June, and to date the allegations against Whittaker are that he was in a position to know what was going on, but did not know it was illegal, when UCF reprogrammed $85 million in operating money for unauthorized construction projects.
"I have never wavered in my efforts to completely address every aspect of these challenges," Whittaker wrote in a message to the UCF community Tuesday announcing his resignation letter. "However, despite my work to find and solve these problems, it has been made clear to me that for UCF to succeed with our state leaders in the future, new leadership is required."
UCF Board Chair Robert Garvy, who ascended to that position from vice chair when Marchena relinquished the chair in late January, praised Whittaker as someone with a record "of achievements, personal integrity, leadership, engagement, and insistence on the highest standards of personal conduct have been recognized and admired throughout our institution, the 68,000 students we serve and the central Florida community."
The scandal broke late last summer, after Whittaker became president, when the Florida Auditor General's Office announced it was probing UCF's misuse of state money. The UCF board then hired an outside investigator to look into it for the university, and that investigation concluded in January.
House Speaker Jose Oliva vowed that the Florida House would investigate, and the House Public Integrity and Ethics Commission responded by requesting subpoenas of Whittaker, Merck, Hitt, Marchena, and ten other UCF officials and former officials for oversight hearings.
UCF's outside Bryan Cave Leighton Paisner investigative report painted a scenario in which UCF had fallen way behind in its construction and long-term capital maintenance because of the deep cuts during the Great Recession to the state's Public Education Capital Outlay funds.
The report found that the University's top staff, in an effort largely blamed on Merck but also including Hitt, decided to transfer $38 million of Education and General Fund money to pay for construction of Trevor Colbourn Hall. The report also found that an additional $13.8 million of E&G funding was used in eight other university construction projects across the campus.
Another $32.7 million in E&G funds were budgeted for construction projects but never spent, and that money has been removed from the university's construction budgets.
Marchena then resigned from the board last week after the Florida Board of Governors, Florida Education Commissioner Richard Corcoran and key legislative leaders expressed no confidence in what UCF was doing to respond. Whittaker's resignation letter followed this week.
"In his offer to resign, Dr. Whittaker is putting the interests of our students and the university above his own," Garvy added. "I am grateful for his willingness to subordinate those interests to the needs of our students, our two hundred and eighty thousand graduates, and tens of thousands of businesses, organizations, and entities that rely on UCF's talent and significant economic impact."
The board must deal with this while also contemplating picking a new chair, a process it began at its last meeting at Garvy's behest.