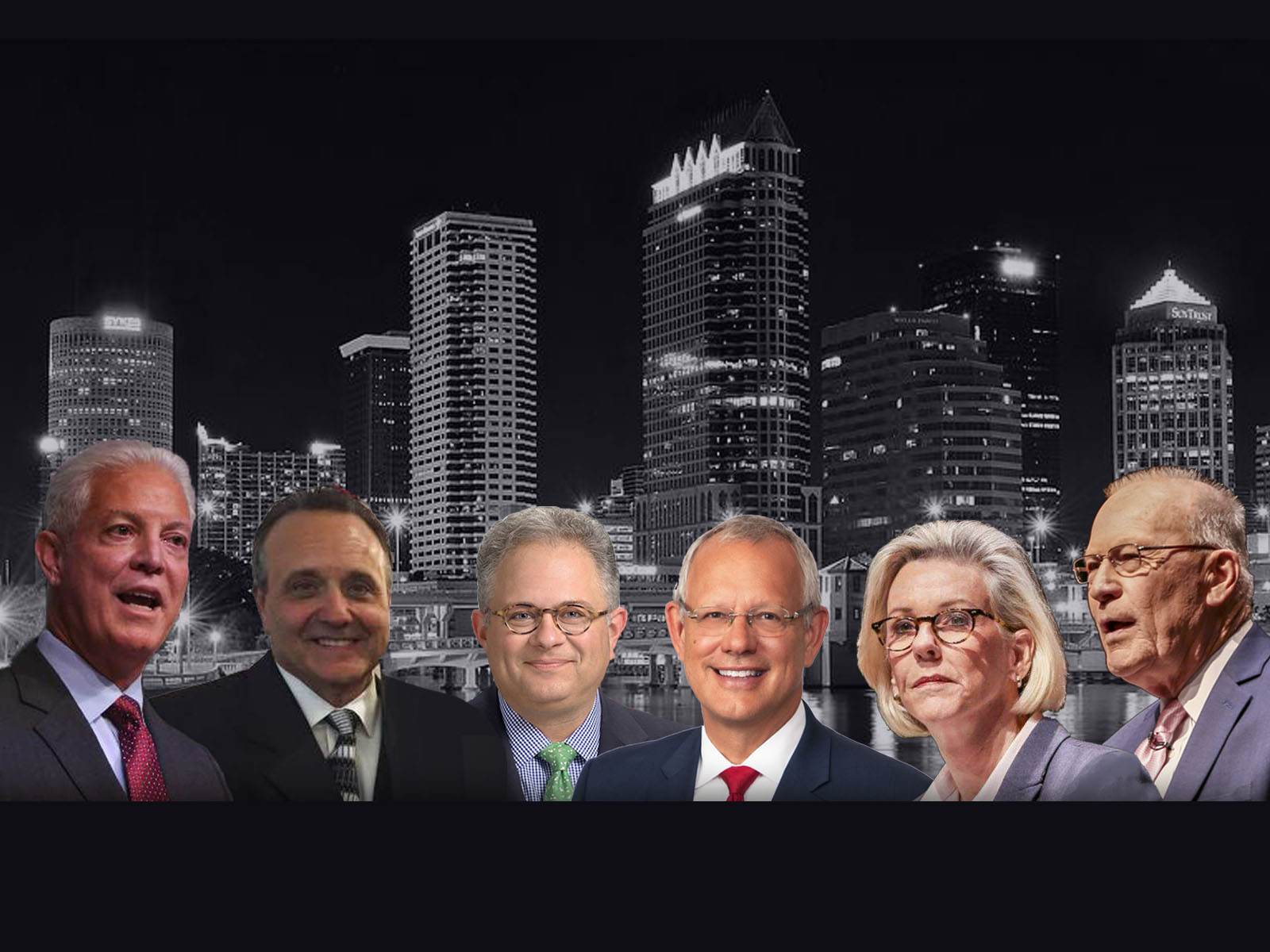 "We should not be building plants that rely on fossil fuels."
Tampa's mayoral candidates don't want a new fossil fuel plant in their city.
Six of the seven candidates in the race answered environmental questions Wednesday night at a Tampa Bay Sierra Club event at Hillsborough Community College. Among those questions — what would candidates do as mayor to stop TECO from building a fracked gas plant?
Former Tampa Police Chief Jane Castor did not attend the event due to a scheduling conflict, but the other six candidates all spoke against plans to produce natural gas at its Big Bend power plant.
Tampa City Council member Harry Cohen had two objections to TECO's proposal.
"We should not be building plants that rely on fossil fuels," he said.
The other reason — he's just flat out opposed to hydraulic fracturing, also known as fracking.
The practice injects chemicals into the ground to release gas from underground wells. Environmentalists worry about the practice because it can contaminate water supplies and release harmful emissions into the earth's atmosphere.
TECO's $853 million plan to convert part of its plant to run on natural gas would also shut down another in 2021. The Sierra Club is all for reducing coal-fired production, but opposes fracking and instead wants to see more emphasis on alternative energy like wind and solar. The TECO project would purchase natural gas and would not be utilizing fracking in its own operations. 
"If we become the leaders in producing renewable energy we can export our expertise to all sorts of other cities that are struggling with the same problem," Cohen said.
Members of the audience were instructed to snap their fingers instead of clapping to keep the forum running swiftly. To his comment, Cohen got plenty of finger snaps.
So did Topher Morrison, the resident underdog in the race who, as the less exposed candidate, has shown no reluctance to speak his mind.
"I'm fed up with [TECO]. They are a ridiculous organization," he said.
Morrison added he would lay down in front of a bulldozer and risk arrest to stop new fossil fuel production at the TECO plant.
He also called for energy deregulation, which would give consumers broader options in how and from where they get their energy.
David Straz said he won't be laying down in front of any bulldozers but instead would create a task force to address the situation, though he didn't provide specifics.
Straz was the only candidate sipping water from a single-use plastic bottle, which environmentalists don't like. The Tampa Bay Sierra Club provided candidates with reusable drinking glasses and a pitcher of filtered water, but Straz brought his own bottle.
Dick Greco Jr. said, like many of his other proposed solutions to various problems, would rely on partnerships.
"I'd tell them that I think what they're doing is shortsighted and archaic," he said.
Greco added he'd encourage the company to put its time and energy into alternative energy.
Ed Turanchik, a former Hillsborough County Commissioner, touted his work in the late 90s stopping a power plant from being built on Cockroach Bay. He also called for deregulation.
Mike Suarez lamented that even if the city got rid of TECO tomorrow, leaders would still have to identify new renewable resources, which he would work to identify.
While Castor was not at the forum, she provided a written statement that was read aloud during candidate introductions. She didn't address TECO's plans but said if she becomes Mayor, she'd work to transition the city to 100 percent renewable energy sources by 2045.
Watch the entire forum here: