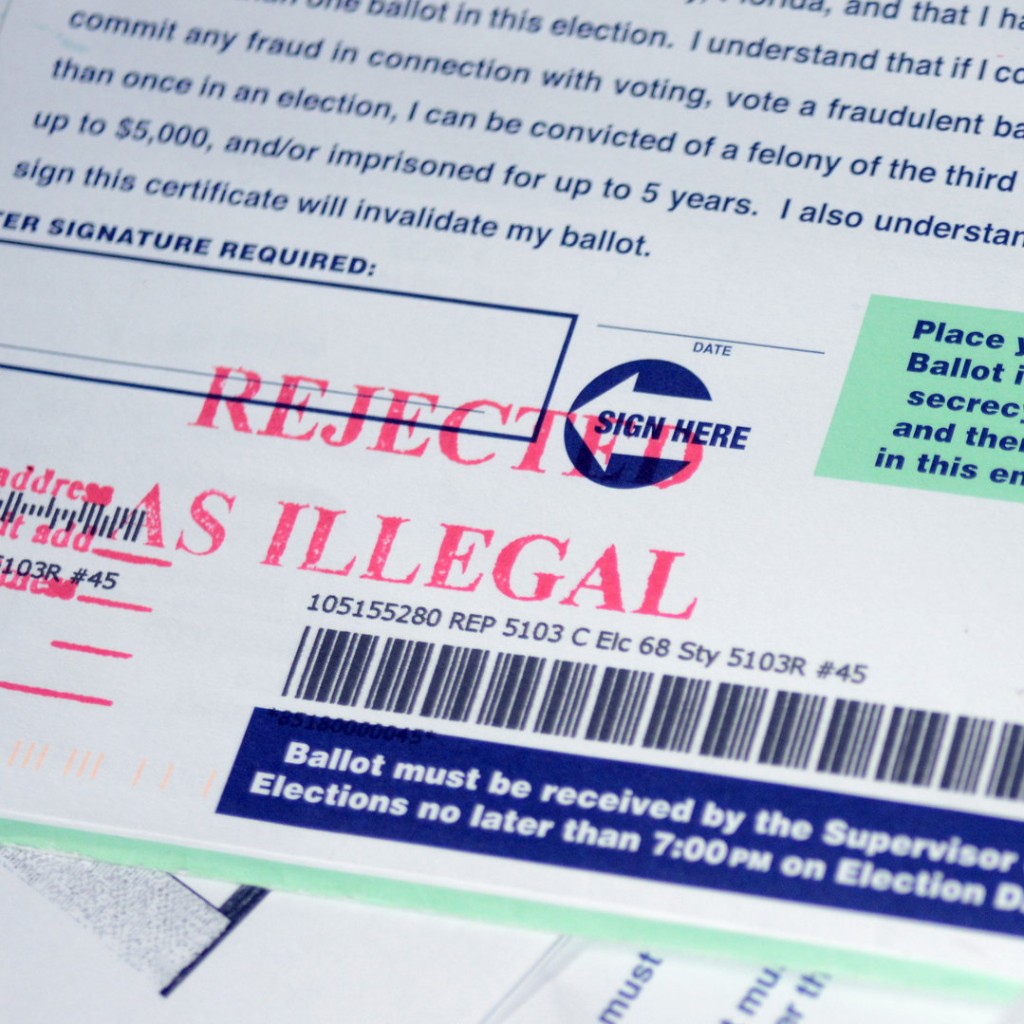 HB 967 changes voter signature match rules.
A bill introduced to the Florida House Wednesday would remove a signature match burden that voters have found to be discriminatory.
HB 967, filed by Jacksonville Democrat Tracie Davis, changes voter signature match rules, striking the current requirement that a signature match a signature on an identification card. Sen. Audrey Gibson will carry the Senate version of the bill.
The bill comes after the 11th U.S. Circuit Court of Appeals ruled that a Florida law requiring voters' signatures on mail-in ballots to match the signatures on file with elections officials imposes "a serious burden on the right to vote."
Florida Division of Elections Director Maria Matthews said last year 45 counties tossed over 3,700 ballots for signature mismatches.
In close races like the statewide votes on the general election ballot in 2018, these numbers are particularly significant.
And they lead to last-minute moves: former Sen. Bill Nelson got a time extension for voters to cure signatures on vote-by-mail ballots, as he attempted to close the November margin in his re-election bid.
However, curing signatures is not a sustainable solution for election reform advocates.
The American Civil Liberties Union is among the groups that want changes to how supervisors of elections handle the signature match issue.
The ACLU contends that marginalized groups are particularly burdened by signature match requirements, including the homebound elderly voting by mail.
A 2018 study from the ACLU focused on Florida's high rate of rejected vote-by-mail ballots.
In an age when it otherwise is increasingly easy to verify identity, outmoded signature match rules affect young and minority voters disproportionately.
One in every 25 ballots cast by 18- to 21-year-olds was rejected in 2016, Smith said.
Almost 2 percent of African-Americans and 1.8 percent of Hispanics voting by mail in 2016 found their ballots rejected, incidences that increased from 2012's benchmark.
Rejection rates vary from county to county. Orange and Miami-Dade are among the rejection leaders.
White voters, meanwhile, saw a decrease in rejections over the four-year interval.
However, demographics are not an absolute protection from bureaucratic disenfranchisement, as former U.S. Rep. Patrick Murphy attested in November.
Murphy, the Democratic nominee for U.S. Senate in 2016, went to the Palm Beach County website to ensure that his vote was counted
"It's the same exact signature I used in the primary, same exact signature I've always used, same exact signature on my driver's license," Murphy said. "And, for whatever reason, it didn't count this time."
Murphy said his ballot wasn't registered as "received" until Election Day, after the signature verification deadline.