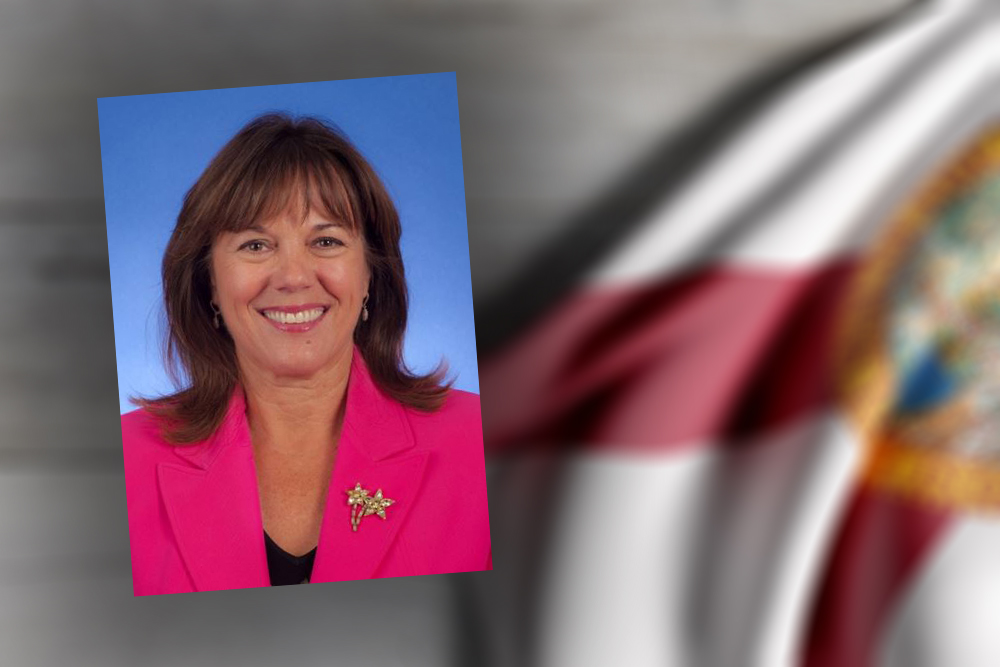 Significant, but not surprising; she leads the nonprofit linked to it.
The political arm of Florida Right to Life will be supporting its sister organization's president in the crowded Republican primary for state House District 7.
The Florida Right to Life PAC announced Thursday that it will throw its weight behind Lynda Bell, the president of Florida Right to Life, a nonprofit linked to the PAC.
Bell announced her bid shortly before the qualifying period opened and closed last week. Three other Republicans are vying to fill the vacancy created after Gov. Ron DeSantis picked former state Rep. Halsey Beshears to lead the state Department of Business and Professional Regulation.
Bell, whose held about a decade worth of elected office in South Florida, so far has campaigned on a pro-life message. And it's likely she'll continue to as she attempts to appeal to GOP voters in the 10 counties in the northwest Florida district's territory.
"Recognizing and protecting the right to life is absolutely critical," Bell said. "The way we view and treat the most vulnerable in our society has far-reaching implications for our culture.
"Fighting to defend life has long been a passion of mine, and I look forward to the opportunity to advance legislation that makes it clear that Florida is a state where life at every stage, from the unborn to the elderly, is valued and honored."
Division of Elections records show the PAC has been active since the 1990s. It has spent just more than $30,000 since its inception. Currently, the committee has less than $3,000 on hand.
From 2003 to 2009, Bell served on the Homestead City Council, including a stint as mayor. She then served as a Miami-Dade County commissioner from 2010 to 2014. She is currently the town manager of Sneads. 
The three other Republicans: Mike Watkins, Jason Shoaf and Virginia Fuller.
Shoaf is a vice president at the St. Joe Gas Company and member of the Triumph Gulf Coast board.
Watkins is the CEO of Big Bend Community Based Care. He had filed a year ago, anticipating a 2020 race.
Fuller had unsuccessfully tried to unseat U.S. Rep. Al Lawson in 2018.