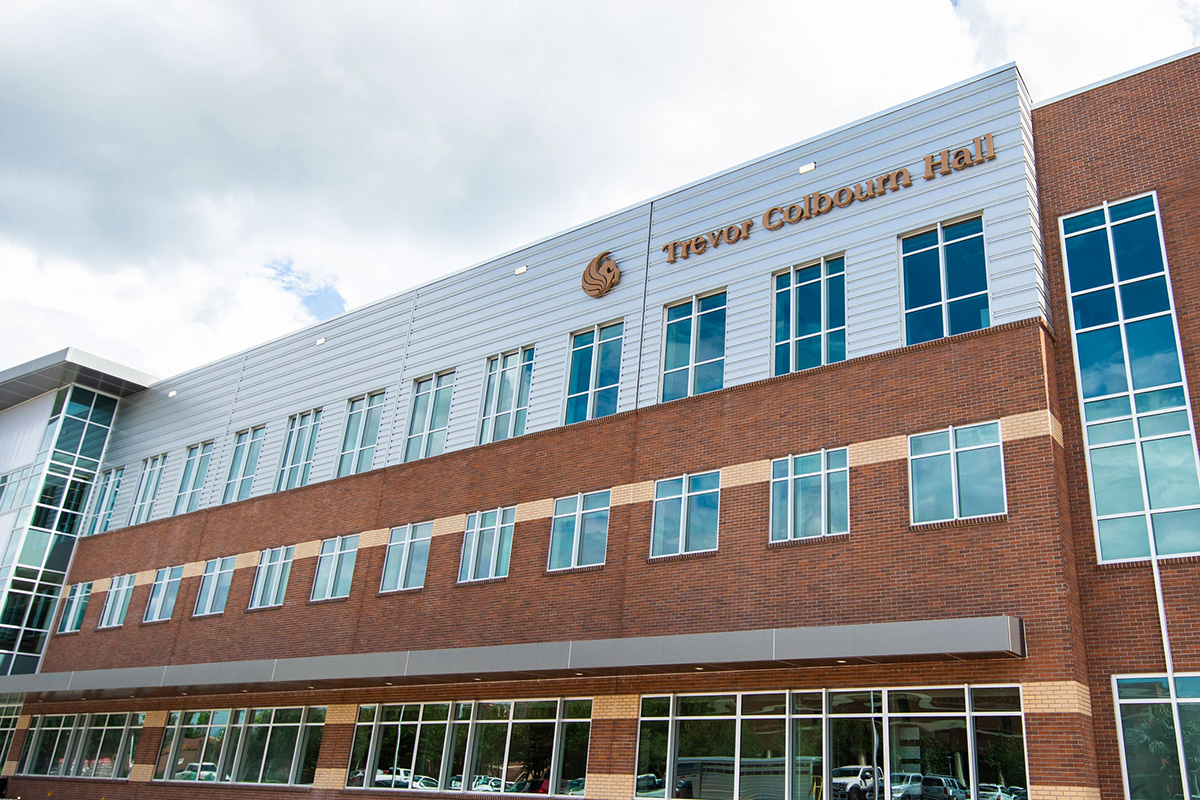 'That just astounds me that people would say they didn't know.'
They knew.
University of Central Florida President Dale Whittaker, Board Chair Marcos Marchena, and other UCF trustees and top officials were aware for a long time that the university was diverting tens of millions of dollars of operating money to construct buildings, the former vice president and chief financial officer blamed for the scandal, William Merck, insisted to state investigators.
Merck, who resigned under pressure in September, told his side of the story for the first time last week after his deposition by lawyers investigating the scandal on behalf of the Florida House Public Integrity and Ethics Committee.
According to a transcript of that deposition, Merck insisted that he never knew that what the university was doing was strictly illegal, instead calling UCF's use of excess Education & General Fund money to construct buildings an "unconventional" financial response to an emergency, while acknowledging it was likely to draw state auditors' attention.
He told the House committee's investigators he believed he had repeatedly made clear to Whittaker, Marchena and other trustees and officials, including UCF General Counsel Scott Cole, that the plan was to use leftover "carryforward" E&G money for construction projects, to make up for the shortfall of construction money that UCF was receiving from the state Public Education Capital Outlay Fund.
Marchena and Cole were also deposed by House investigators. Whittaker is supposed to be deposed as well, though it was unclear Thursday whether that has yet been done.
Marchena has repeatedly insisted he and the board never knew UCF was diverting E&G Fund money, but resigned his chair in January and stepped off the board last week. Contacted by Florida Politics, he deferred to his previous statements.
Whittaker submitted his resignation Tuesday. He is vehemently insisting he did not know what Merck was doing with E&G Fund money, and that he was the one cleaning up the situation. Yet he also suggested that political pressures from Tallahassee made his departure necessary if the university was to restore relations with state leaders.
The UCF Board of Trustees reluctantly accepted Whittaker's resignation Thursday.
Merck was deposed in downtown Orlando last Saturday, in a session lasting more than four hours.
A UCF spokesman referred to the university's investigation as a response to Merck. That investigation cleared Whittaker, Marchena and the other trustees.
Merck characterized himself as a UCF fall-guy, along with the four second-level finance executives whom Whittaker fired in January. Merck characterized the university's responses to the scandal as a cover-up, intended to protect Whittaker, who became UCF president last July.
An outside investigation commissioned by the UCF Board of Trustees laid most of the blame on Merck and the four subordinates. That investigation, which drew on scores of interviews and thousands of documents, done by the law firm Bryan Cave Leighton Paisner, found that Merck had worked with former UCF President John Hitt on the financial shuffles that had led to illegal funding for a $38 million Trevor Colbourn Hall building and another $47 million being steered to other projects, though much of that was never spent. The 54-page report also charged that Merck withheld information or mislead Whittaker and the board.
State officials launched their investigations, which continue.
Merck, who declined to be interviewed by UCF investigators, specifically disputed many of the findings in the Bryan Cave report, including that he ever tried to hide what was happening with E&G Fund money.
Most significantly, Merck charged that the report and others had mischaracterized his August statement accepting responsibility as meaning "full responsibility." When he took responsibility in a conference call with Florida Higher Education Chancellor Marshall Criser, he told investigators, he did so to protect his subordinates, not his bosses. He said he never intended to imply that Whittaker and others at his level or above weren't also responsible. He claimed Whittaker, when he was UCF provost under Hitt, had more authority than he did for deciding how to arrange those construction projects.
Merck repeatedly cited numerous occasions he said he had discussed the E&G money transfers and the funding of Trevor Colbourn Hall with Whittaker and the trustees, including at one of the board's Finance and Facilities Committee meetings, which he said most trustees attended, and that no one ever questioned him about it. Merck noted that not only was he not trying to hide the fact that UCF was using E&G funds for construction, but he was also trying to make it widely known. He said he probably told 100 people, including Whittaker and the trustees about the "unconventional" use of E&G funds.
"My sense is that they were informed in writing. They were informed orally," Merck said. "Dr. Whittaker was even more so informed through correspondence, reports, conversations with Tracy [Clark], Christy [Tant], and others in our various meetings."
Clark, who was associate provost for budget, planning and administration, and Tant, who was assistant vice president and university controller, were among those Whittaker fired in January. They also have been subpoenaed to sit for depositions before the House investigators.
"I find it difficult to believe that there are people who are saying they were clueless about the use of E&G funds or carryforward funds toward Trevor Colbourn. That just astounds me that people would say they didn't know that," Merck added.
At one point Merck also suggested that UCF's new Interim President Thad Seymour, appointed Thursday to replace Whittaker, also might have had a role in E&G Fund misappropriations.
Until last November, Seymour had been in charge of construction of UCF's new downtown campus, which opens next fall.
Merck did not say that Seymour knew or should have known that E&G money was diverted into that project. But he mentioned Seymour when asked about $4.5 million that UCF routed to a downtown project in late 2017, money that was not spent, and later returned to the E&G Fund.
"And so he would have had a lot of conversations with the provost about some of the things happening down there and been involved in a lot of the recommendations for that," Merck said.
All of this began coming to light in August, during Whittaker's second month as president, when the State Auditor General's Office revealed it was looking into illegal diversion of E&G Fund money for Trevor Colbourn Hall. The final tab of that audit, finished in January, is $85 million in E&G money that UCF had wrongly diverted, though only about $52 million was spent.
Merck insisted, despite a memo on the topic circulated by the Florida Board of Governors, that he did not know E&G Fund money could not be used for construction projects. He knew it had never been done before, but he said UCF had an emergency, because the old Trevor Colbourn Hall reportedly had dangerous mold. Merck said he thought the use of E&G Fund money could be defended in an emergency response to replace the necessary building that he was convinced was a public health hazard to students, faculty, and staff.
That's not what Criser thought, and he arranged a conference call in August with Whittaker, Merck and others, at which he blasted Merck, and during which Merck accepted responsibility.
Merck told the investigators that Whittaker asked him to retire at the end of the year, and Merck agreed, thinking that would give him and UCF time to smooth things over. Merck said he still felt the matter was relatively minor, and that they again could win over Criser and the Florida Board of Governors.
However, Merck said he was told to not attend the Sept. 6 UCF Board of Trustees meeting nor the Sept. 13 Florida Board of Governors meeting, even though he felt he was the best person to explain what UCF did and why, he said.
He told investigators he began to think, then, that he was being sacrificed.
"I think the next few days in an effort to protect the president and the board, the theme started to be Bill took full responsibility, an exaggeration, and it's all on him and none of us knew anything about anything," Merck said in his deposition.
During the Board of Governors meeting Merck was blamed. Afterward, Whittaker called Merck and told him he should resign immediately, Merck said.
"So 15 minutes later, I left my office, and that was it, the end of a 22-year stint at UCF," Merck said. "Plastic bag in my hand with pictures of my wife. It was pretty brutal."