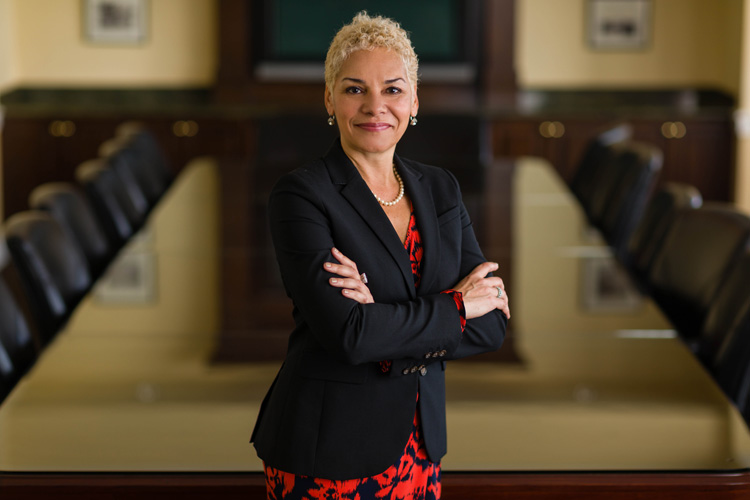 The two spoke at an introductory meeting with the House Criminal Justice Subcommittee.
The new heads of the Department of Corrections (DOC) and Department of Juvenile Justice (DJJ) outlined their visions for their respective agencies Thursday in an introductory meeting with the House Criminal Justice Subcommittee.
DOC Secretary Mark Inch and DJJ Secretary Simone Marstiller each spoke for several minutes Thursday afternoon.
The House Criminal Justice Subcommittee is tasked with overseeing both agencies. The meeting aimed to serve as a chance for the pair of new heads to introduce themselves to committee members in advance of the upcoming Legislative Session.
Inch told the committee that the Florida DOC "has a reputation nationally, through history, but (which) I recognize is also challenged."
Inch was tapped to the post after heading the federal Bureau of Prisons September 2017-May 2018.
"If you'd like me to come to your office and explain why it was only eight months, I'd be happy to do so," he told lawmakers. "But it was due to matters of conscience."
The New York Times reported in May that Inch was caught in a power struggle between former Attorney General Jeff Sessions and White House Senior Adviser and President Donald Trump's son-in-law Jared Kushner.
Inch also has 35 years experience as a military police officer. He's also served as Provost Marshal General of the Army, Commanding General of the Criminal Investigation Command (CID) and Army Corrections Command, and Executive Manager of the Defense Forensics and Biometrics Agency.
The DOC head said he would not rely on the goal of deterrence to make decisions for Florida's prison system.
"There's this traditional argument of deterrence. Frankly, I don't put much stock in that," Inch said.
"Prison has a deterrent effect, but certainly I would not support a thought process that more austere prisons somehow increase that deterrent effect. You'll not hear me say that."
Rather, Inch said his focus would be on rehabilitation.
"We should help offenders and inmates return to their communities. And I commend the Florida Department of Corrections. The structure puts community corrections and probation under my responsibility. So you'll see me take a holistic approach."
Marstiller said she would be guided by aiming "to increase public safety" in her role as DJJ head. "That is going to be the driving force behind every decision that I make."
Marstiller is a former appellate judge who also worked under former Gov. Jeb Bush. She served as Bush's assistant general counsel before becoming general counsel for the Department of Management Services and eventually, Bush's Deputy Chief of Staff.
She then went on to lead the Department of Business and Professional Regulation in 2005.
The DJJ Secretary spoke of the importance of the agency during Thursday's meeting.
"It's such an important agency and its function is so critical to, not just public safety, but to how our communities survive and to the future survival of our state," Marstiller said.
She noted her background doesn't include experience in the field juvenile justice and is still "learning the substance."
But Marstiller said her primary focuses leading the agency would be prevention, providing services for those in DJJ care, and collaborating with partners at the state and local level.
"I want this agency to be accountable to the citizens of Florida," Marstiller said of the DJJ.