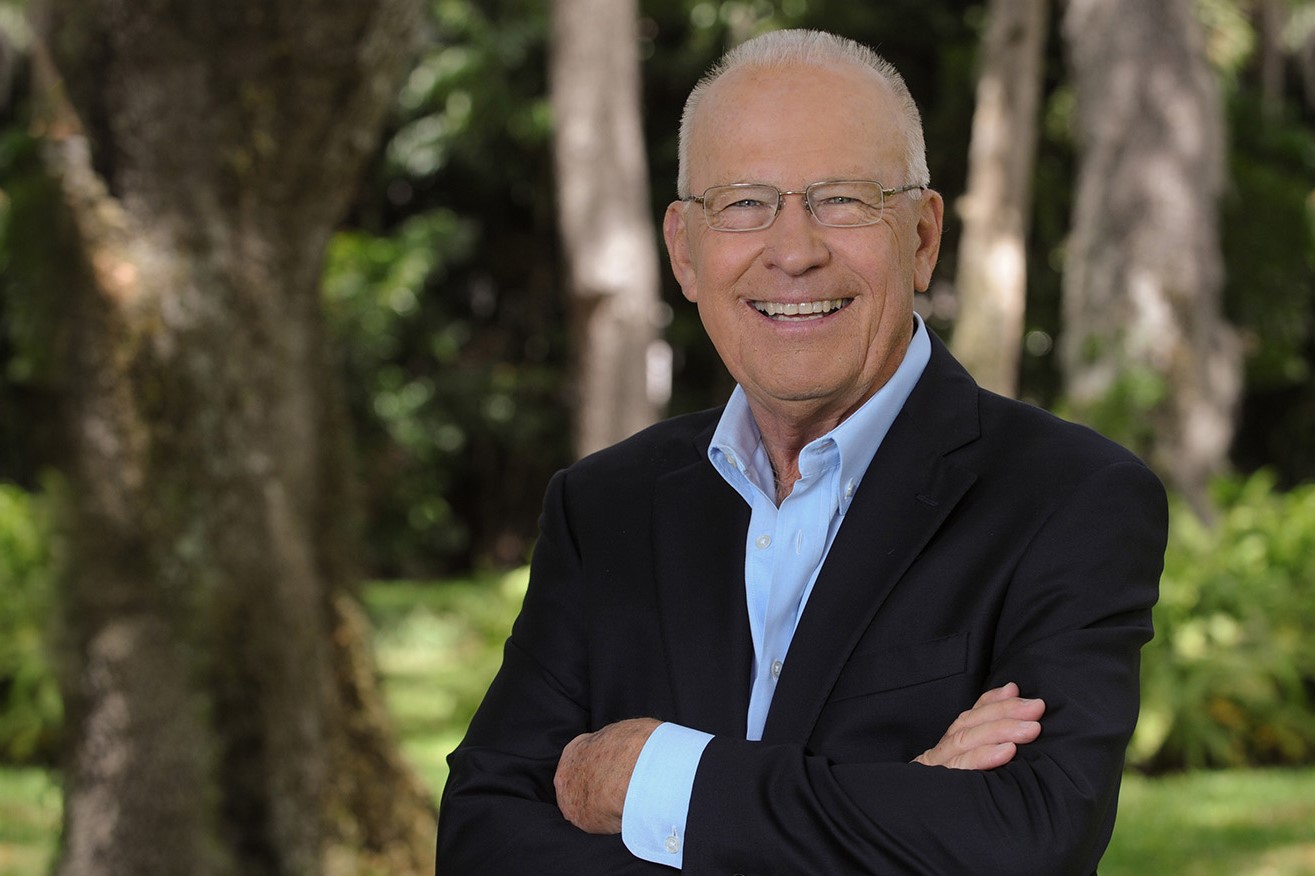 The paper is the state's only African-American publication.
Tampa mayoral candidate David Straz won an endorsement from the Florida Sentinel Bulletin, the paper announced Thursday.
The Bulletin is the state's only African-American publication. For any candidate, its backing is a huge get.
While the paper isn't considered a major player in the Tampa Bay media market, it is a key media arm of the African-American community, suggesting support within that community — a large voting bloc in Hillsborough.
That bloc could be even bigger this year as numerous previously ineligible voters have registered following the implementation of Amendment 4, which early registration numbers indicated was affecting the black community in higher numbers than any other demographic.
Straz has been working hard to earn support from the community, spending a lot of his time campaigning in East and West Tampa. An ad calling for an end to racial discrimination began airing on Tampa TV stations the same day the Sentinel announced its endorsement.
Straz said in a statement: "I am deeply grateful and honored by the editorial board of the Florida Sentinel for the time and diligence they took with the process. We were scheduled to meet for 15 minutes but our conversation went for almost an hour. They questioned me in-depth about my vision for Tampa's future and seemed to agree with my assessment that East and West Tampa have been neglected.
"I told them that neglect will stop the day I become mayor," Straz continued. "The Florida Sentinel has honored me and my family with this endorsement. I pledge to honor their confidence and to lift all of Tampa to new heights."
The Sentinel is considered a trusted gem within the black community.
The paper is printing its endorsement in the paper that comes out Friday.
The Sentinel has been serving the Tampa community for more than 70 years. It publishes twice a week and papers are distributed throughout the country to subscribers. Papers are also for sale in news racks in Hillsborough, Pasco, Polk and Pinellas counties.
Straz's endorsement comes after Topher Morrison earned another from the black community from the Hillsborough County Black Democratic Caucus.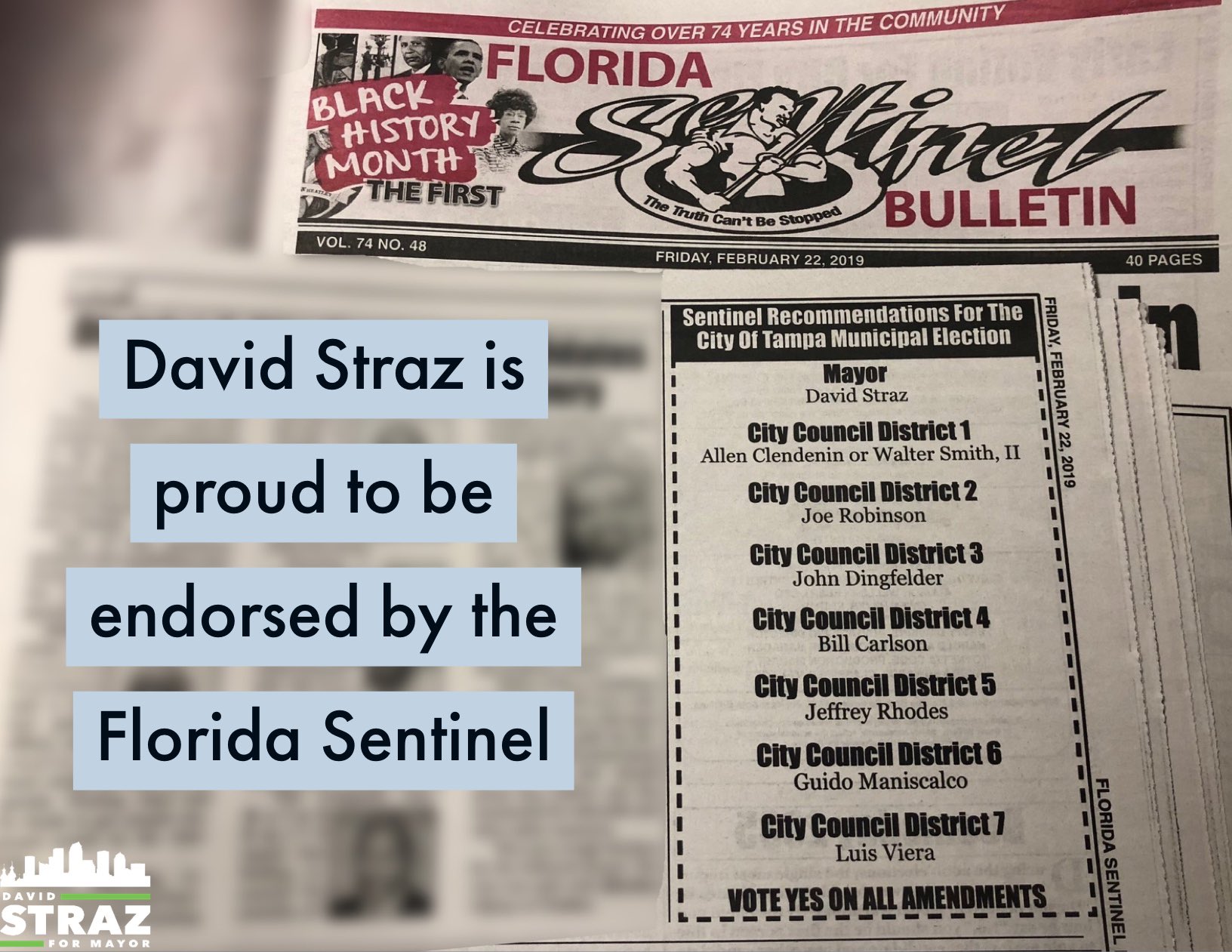 All of the candidates running for mayor are white.
The Sentinel also endorsed candidates running for City Council. They backed Alan Clendenin or Walter Smith in District 1, Joe Robinson in District 2, John Dingfelder in District 3, Bill Carlson in District 4, Jeffrey Rhodes in District 5 and incumbents Guido Maniscalco and Luis Viera in Districts 6 and 7, respectively.
Straz is running against six other candidates to replace Bob Buckhorn. That includes former Tampa Police Chief Jane Castor, retired judge Dick Greco Jr., former Hillsborough County Commissioner Ed Turanchik, Tampa City Council members Harry Cohen and Mike Suarez and small business consultant Morrison.
Election Day is March 5 with a runoff scheduled, if necessary, for April 23.