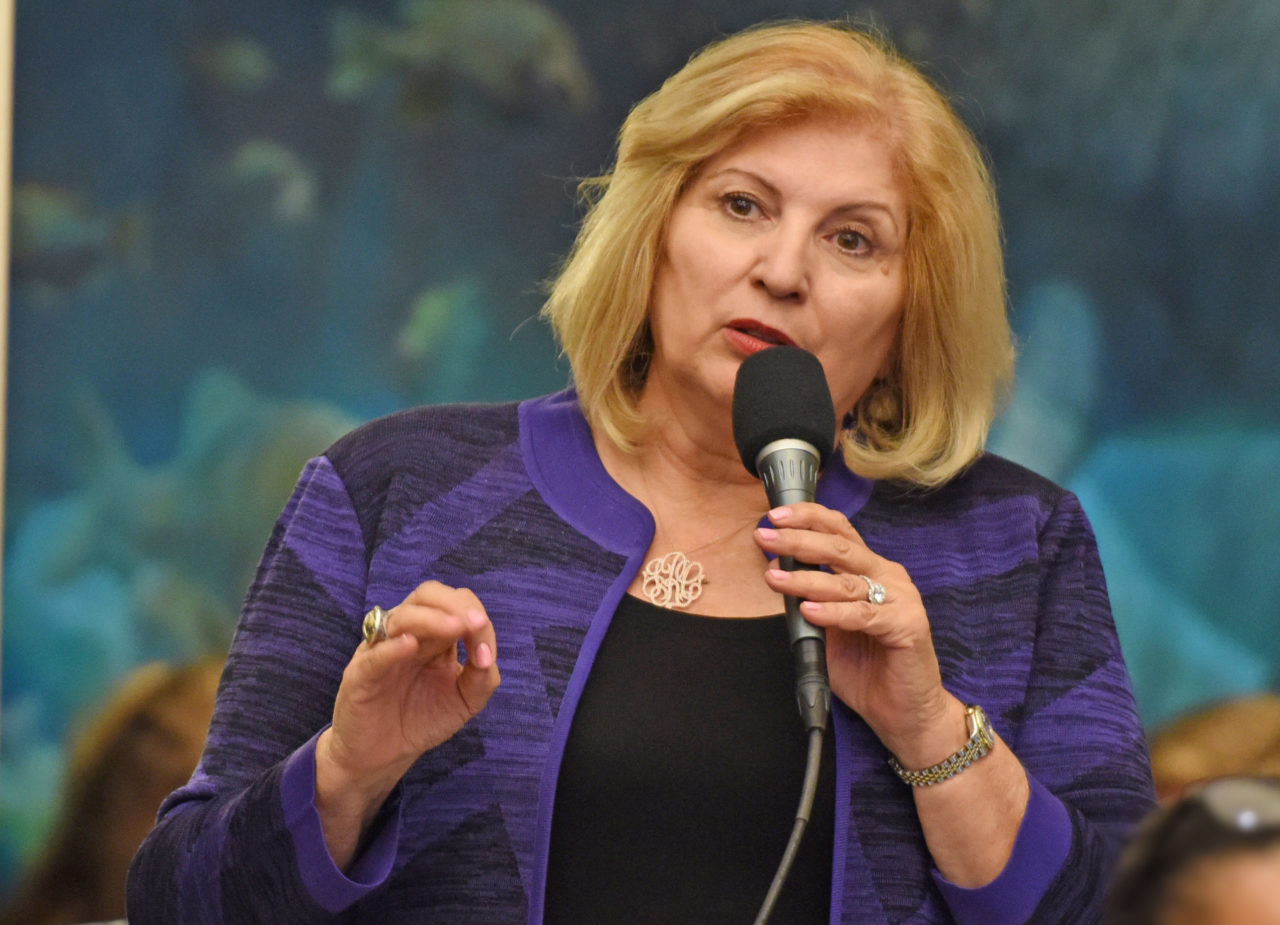 Fernandez filed for 2020. Cruz filed for 2022.
Tampa Sen. Janet Cruz and South Miami Rep. Javier Fernandez opened campaign accounts to run for re-election this week, joining dozens of other incumbent lawmakers in prepping for their next term.
Cruz filed for re-election Tuesday, joining nine other incumbent senators who have already started prepping for the 2022 election cycle.
The Tampa Democrat represents Hillsborough County's Senate District 18, which covers a portion of Hillsborough County including west Tampa.
She earned her first term by ousting former Sen. Dana Young in one of the closest elections of the 2018 cycle. Just 411 votes separated Young, a Republican, from Cruz, who served eight years in the state House prior to her Senate campaign.
Cruz was the lone victory for Florida Democrats in the state Senate last year. Young is now the CEO of VISIT FLORIDA, the state's tourism marketing arm.
Cruz' re-election bid may see her running in a substantially different district depending on how the reapportionment process set to follow the 2020 U.S. Census pans out.
Fernandez opened his campaign account for Miami-Dade County's House District 114 Wednesday, joining more than 90 other incumbent representatives in the 120-member chamber in taking the first step toward re-election.
Fernandez, a Democrat and former lobbyist, staved off a potential flip in the formerly Republican-held seat in a 2018 special election to replace former Rep. Daisy Baez after she resigned in the wake of a perjury scandal.
Despite never having the opportunity to vote on a piece of legislation during his truncated first term, November saw Fernandez successfully defend the swing seat against Republican challenger Javier Enriquez.
In addition to the 94 incumbent representatives who have opened campaign accounts, 13 incumbent senators have signed up to run for re-election in the 2020 cycle.