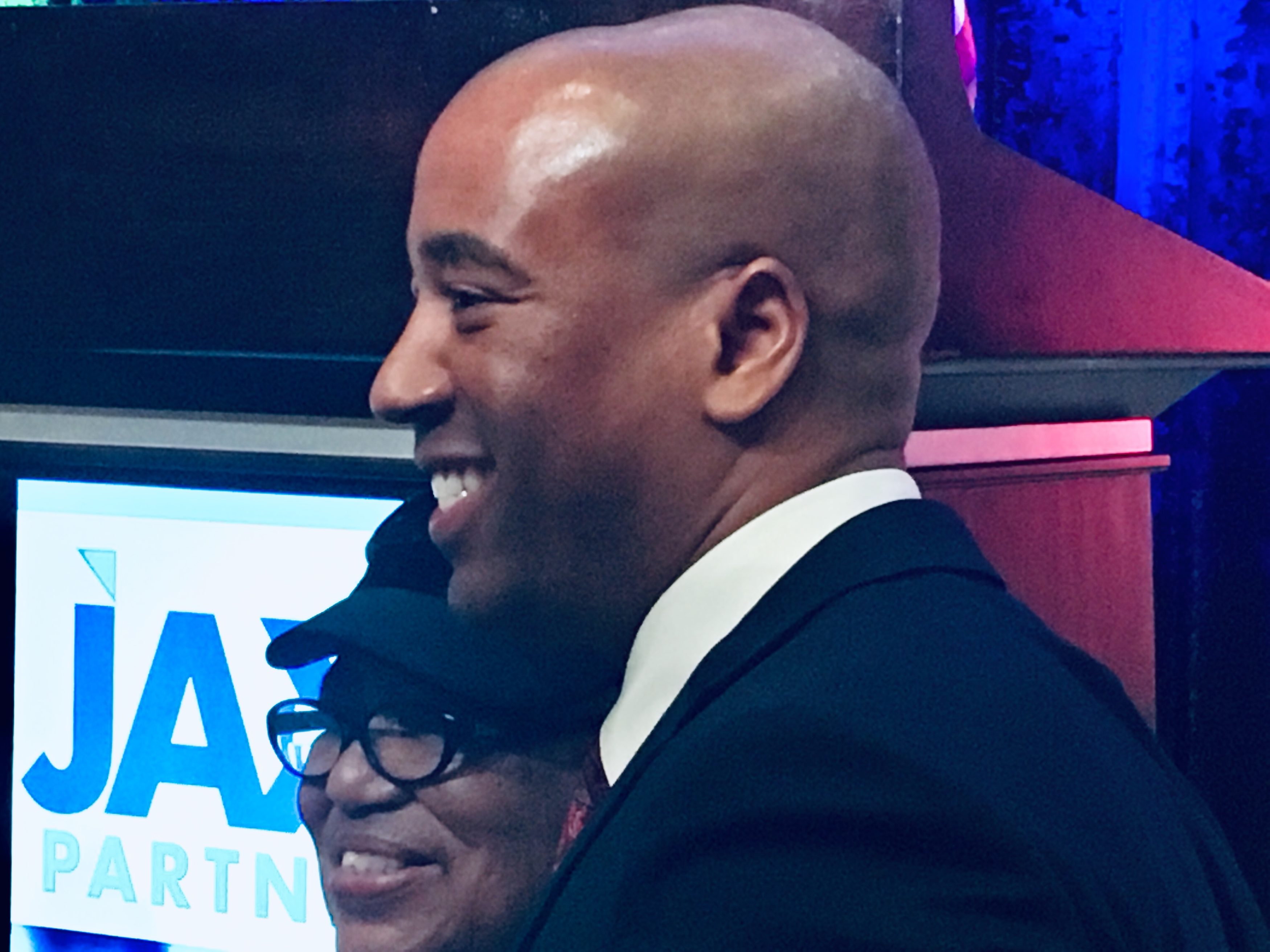 "There is no doubt Enterprise Florida has weathered its share of storms."
Jamal Sowell, the head of Enterprise Florida, addressed Jacksonville business and political leaders at a Tuesday Chamber of Commerce luncheon.
However, those attendees seeking real insight into Sowell's vision for the office as the Ron DeSantis administration begins didn't hear it.
Rather, Sowell's nine-minute address was heavy on autobiography, including detailed descriptions of his experiences in Jacksonville as a youth.
Sowell extolled the "public-private model" of Enterprise Florida, and the "unique flexibility" it offers in business recruitment.
His remarks were devoid of the context of the tortuous development of the economic development industry, including the drama of the Richard Corcoran speakership and the eventual adoption of the Job Growth Grant Fund in Scott's last year.
"There is no doubt Enterprise Florida has weathered its share of storms," Sowell soon enough added.
However, his speech offered no context for said "storms," nor for Sowell's plan to quell them going forward.
"Get used to seeing me in Duval," Sowell said, noting again his knowledge of Jacksonville streets and high schools he competed against athletically as a youth.
Sowell stressed "capacity, workforce, and infrastructure," and a "governor who is fully committed to job creation," as well as a "Legislature that talks tax cuts, not tax hikes."
Jacksonville is a military town, and Sowell noted EFI's Military-Defense Task Force as a mechanism to drive revenue.
However, Sowell was much more interested in recounting his autobiography than he was in itemizing specific strategies, either for amplification or revision.
A trio of reporters attempted and failed to secure comment from Sowell clarifying some of the big picture remarks.
In another break from the Rick Scott era, where economic development events were succeeded by a five to seven minute gaggle, media was advised to contact Sowell's office for an emailed comment.
While Sowell clearly succeeded in shaking reporters from a second-tier media market, one suspects that the House and the Senate will expect answers in real time on the direction of Enterprise Florida and what the future of economic incentives will look like.
DeSantis has been more specific, to a point.
"We're not going back to where we were handing out money," DeSantis said earlier in February.
"We're not going to try to pick this business or that business. The $85 million, which is what the Speaker and Gov. Scott compromised on, my view on it is we'll see if that can be put to good use," DeSantis said.
Regarding the Job Growth Grant Fund, DeSantis "put it in there because it had been in there, Gov. Scott recommended it … if I don't feel like there are opportunities to use that in a good way, then it may not be something I recommend next year."
"I think Enterprise Florida's going to play a role," DeSantis said. "It's just going to be different from two or three years ago."
Three weeks after those remarks, we have no more insight on specific differences than when they were made.
Policy makers who heard the remarks were more favorably disposed.
Jacksonville Mayor Lenny Curry, who supported DeSantis ahead of the primary last year, noted both DeSantis and Scott are pro-business.
Curry expects moves toward "more friendly" regulations for development and lower taxes.
"I don't expect much change. You're not going to see things go backward under DeSantis," Curry predicted.