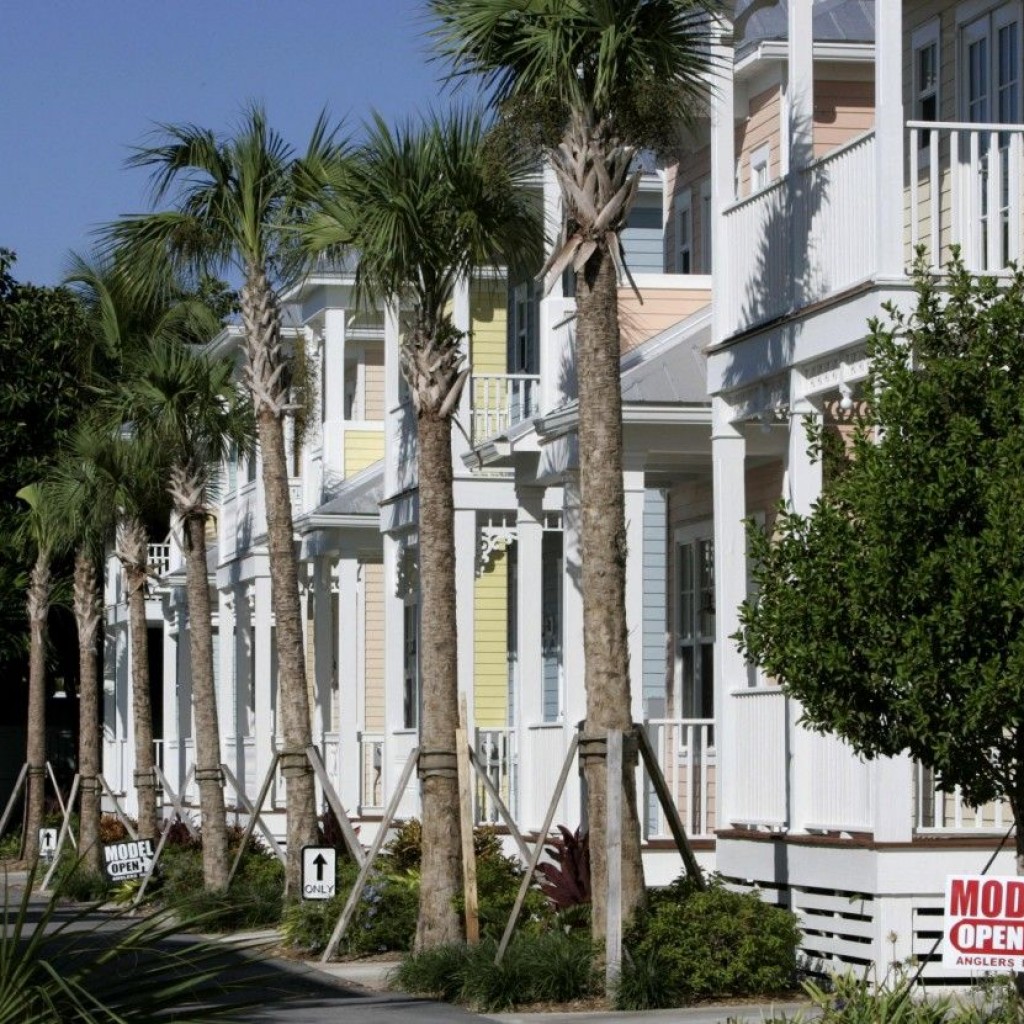 'We know we have an affordable housing crisis in this state.'
Democratic state Rep. Anna Eskamani and Democratic state Sen. Victor Torres want Florida to lift a statewide preemption and allow local cities and counties more freedom to consider implementing long-term rent control.
Eskamani is characterizing her proposal as a tool for local communities such as Orlando to address shortages of affordable housing, a crisis in some places where rents have been rising rapidly as housing stock has come into short supply.
"In addition to protecting the Sadowski Trust Fund, legislators have a responsibility to provide local governments with the tools they need to solve our state's affordable housing crisis," Eskamani stated in a news release issued by her office. "HB 6053 is one of those tools. Whether it's rent control that is place-based, or profession-based, it's important that local governments have the opportunity to build and evaluate programs that can help solve this crisis."
Under Florida law, local governments can apply controls on rent only if a housing emergency is "so grave as to constitute a serious menace to the general public and that such controls are necessary and proper to eliminate such grave housing emergency." Local governments can only do so one year at a time.
Her House Bill 6053 would remove the one-year renewal process on rent control.
On Tuesday Torres filed a similar measure, Senate Bill 1390.
The bills may not likely to go very far, if anywhere at all in a Republican-run Florida Legislature loath toward government controls of markets, and which also has frequently favored statewide preemptions of local government controls like the one Eskamani proposes rolling back.
Nor is rent control a particularly good strategy for addressing a housing shortage, argued Amanda Gill, government affairs director for the Florida Apartment Association. Gill argued that the experience seen in too many cities with rent controls, such as San Francisco, brings about the opposite outcome: a tighter, more-expensive, lower-quality housing market.
Florida is among 38 states that do not allow or at least strongly discourage rent controls.
Gill cited a survey of economists that found an overwhelming portion believe that "putting a ceiling on rent actually reduces the quantity and quality of the housing that's available. Essentially, policies like this negatively impact the market, because it discourages construction of new housing, and it also puts a lot of constraints on existing housing, as far as renovating units, or adding value. So when this happens you have an increase in demand with a reduction in supply, and that results in higher rent."
Eskamani defends her measure as a conversation starter on two fronts: ideas to address affordable housing, and an opportunity to promote home rule concepts for local governments. She argued that there are various kinds of rent control options that could be available, including a profession-based measure that could put controls on rent for tenants who are teachers, nurses, first responders, or some other moderate-income professionals that a city deems are being driven from their communities because of high rents.
"We know we have an affordable housing crisis in this state. And I'm a firm believer not just in home rule, but also as a legislature it is a responsibility to provide a tool kit of ideas and solutions to local government to solve this problem," she said.
In Orlando, Eskamani's and Torres' hometown, she cites Zillow.com reports that say rents climbed 4.4 percent over the past year, and now the average rent for a two-bedroom apartment is $1,320 a month.  Given Central Florida's general low-wage economy, the average Orlando renter spends 31.5 percent of income on rent, she stated in a news release.
Gill responded, "We appreciate that Representative Eskamani wants to have a conversation on affordable housing. And we welcome that conversation."
Eskamani has been backing other proposals to address affordable housing as well. In addition to her support for initiatives to stop funding raids on the state's Sadowski Affordable Housing Trust Fund, earlier this month she introduced a bill that would define "tiny homes" in Florida law. If that gets approved, it could make it easier for local governments to find ways to include tiny homes in planning and zoning ordinances.