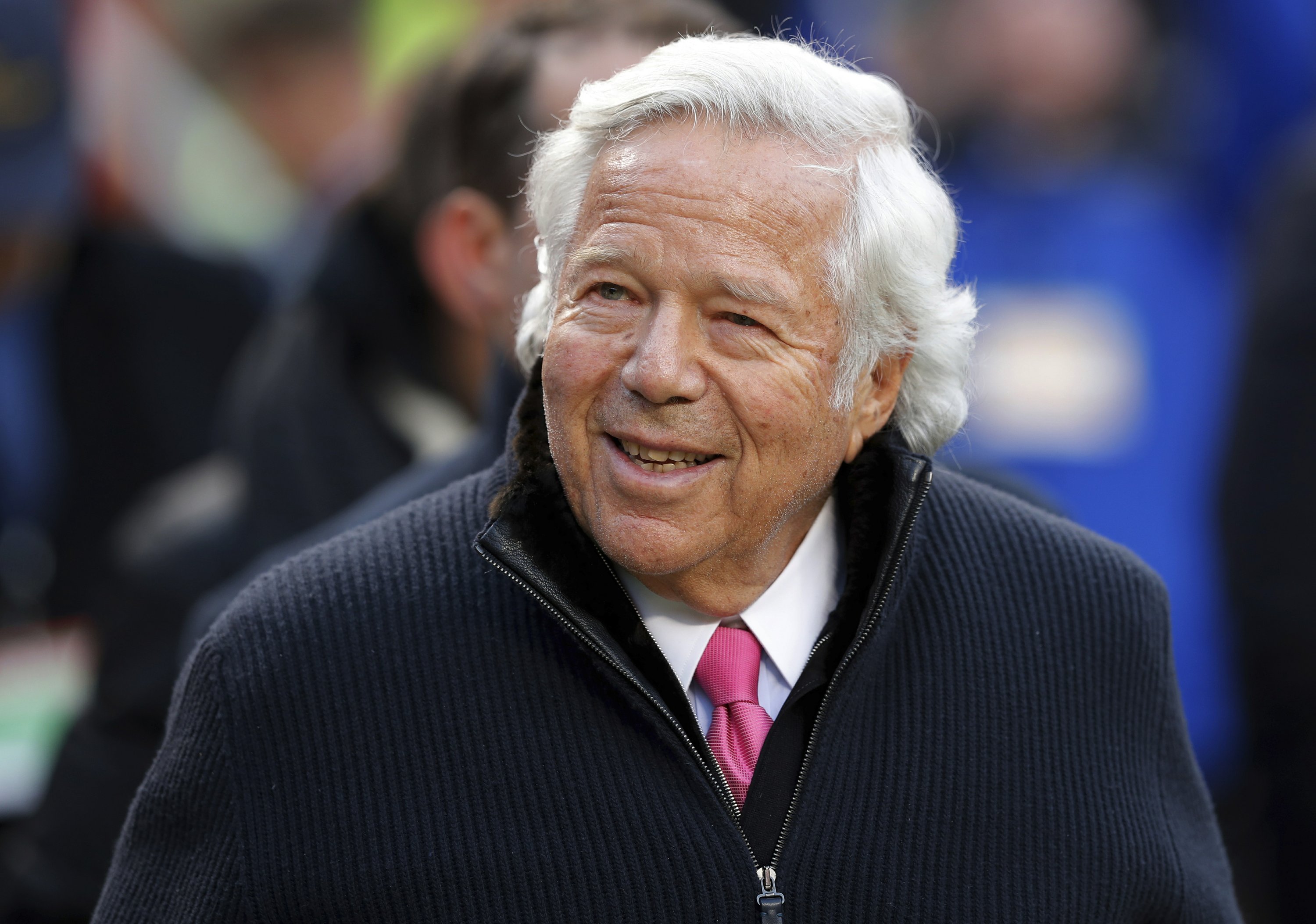 Kraft allegedly visited the spa on two occasions.
Robert Kraft, the owner of the New England Patriots, is one of 25 people now facing charges of soliciting prostitution after an investigation into a Jupiter spa.
According to Ali Schmitz of TCPalm, police say there is video of Kraft, and the others being charged, visiting the Orchids of Asia Day Spa in Jupiter.
A spokesperson for Kraft issued a statement denying the allegations saying, "We categorically deny that Mr. Kraft engaged in any illegal activity. Because it is a judicial matter, we will not be commenting further."
Kraft, who lives in Massachusetts, has a second residence in Palm Beach and is a frequent visitor to Mar-a-Lago. Kraft also attended a recent fundraiser in the area for the Everglades Foundation.
The spa was shut down following a months-long investigation into a prostitution and human trafficking ring. Several arrests were announced earlier this week in the ring, which has international reach. Several other Florida spas connected to the prostitution enterprise were also shut down.
The women who worked at the spa were allegedly brought to the U.S. from China. Police say the women were told they would be able to perform legal work. But once they arrived stateside, the women were held against their will at the spas and forced to become sex workers.
The episode is evidence of an often under-noticed problem throughout the U.S. and particularly here in Florida. Forced prostitution rings such as these have been dubbed a "modern day form of slavery." Florida has ranked as one of the worst states in the country for these types of offenses.
Lawmakers at both the state and federal level have attempted to address the issue. Earlier this week, a Senate panel approved a bill from Sen. Lauren Book of Plantation to help reduce the trafficking of women.
That bill primarily aims to stop trafficking at hotels by training employees to spot and assist potential victims. The legislation also seeks to create a direct support organization for women who have been trafficked as well as a registry for individuals charged with soliciting prostitutes.
More than 100 people are set to be arrested on various charges in connection with the ring, according to comments by Martin County Sheriff William Snyder reported by WPTV
Kraft allegedly visited the spa on two occasions. Police say an "active arrest warrant" has been issued for Kraft, according to Jim Defede of CBS4 in Miami.
Kraft is the most high-profile person being charged in the case. He has overseen the Patriots as they have become one of the most successful teams in the National Football League. He also made millions running the Kraft Group, a holding company.