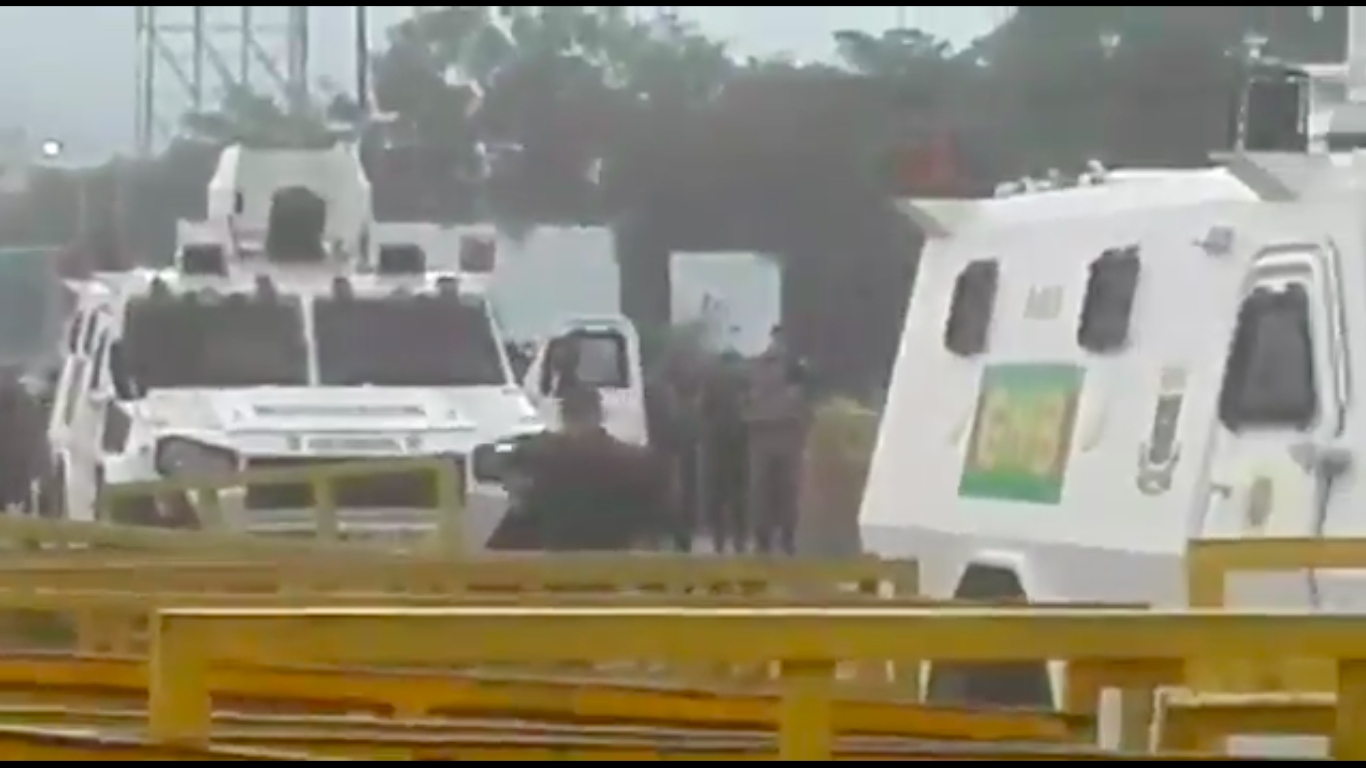 He said soldiers are not deserters, but new forces for Juan Guaidó.
U.S. Sen. Marco Rubio took to Twitter to encourage guards at the Venezuela-Colombia border to abandon the regime of Nicolás Maduro.
"They have informed us they have NOT deserted. They have come to place themselves under the command of Interim President @jguaido [opposition leader Juan Guaidó]," Rubio tweeted. "They inform more are on the way."
President Donald Trump announced in January the U.S. would recognize Guaidó as interim president.
Guaidó himself posted a message online saying defecting guards would be welcomed to his government.
"Venezuela: They are not deserters those guards and troops of the FFAA who decide to join our fight," Guaidó tweeted in Spanish.
"They have decided to stand on the side of the people and the Constitution! Welcome! The advent of freedom and democracy to Venezuela is already unstoppable."
Rubio said the guards should be welcomed.
"Remember these guard members are eating very little & have had high rates of desertion over the last 18 months," he said as the first reports of their arrival came in.
But Rubio previously signaled Saturday should be the last day guards leaving Maduro's command receive warm greetings.
On Friday, he issued a warning.
"Military leaders of #Venezuela, the historic moment has come," he wrote in Spanish.
"In the coming hours you, inspired by Bolivar's ideal and action, can defend the dignity of the Venezuelan people and their homeland. Now is the time, tomorrow will be too late."
The blockades were set up at the Simon Bolivar International Bridge, named for a hero of the Hispanic independence movement of the 19th century.
Rubio spent Saturday morning providing updates every few minutes updating the situation.
Officials from the U.S. and other anti-Maduro nations signaled Saturday would mark a deadline for Maduro to allow humanitarian aid into the country.
Border guards took note. The Associated Press reported earlier Saturday that the first three Venezuelan National Guard soldiers drove to the border, abandoned their vehicles and solicited help from Colombia.
Through the morning, Rubio shared intercepted video from a variety of sources. That included humanitarians on the ground at the border.
He shared footage of civilians removing physical blockades, ones which Rubio, U.S. Rep. Mario Diaz-Balart and Ambassador Carlos Trujillo visited last week.
But he also shared video of civilians facing hostile forces on the other side of the border, something he attributed to interference by Cuba.
"Under the direction of Cuban agents dressed as #Venezuela National Guard officers, forces are attacking civilians in Ureña, Táchira," Rubio wrote.
"Very tense & dangerous situation developing."
Rubio has become the most vocal U.S. official criticizing the Maduro regime.
The Trump administration shift in Venezuela relations came after the president met at the White House with Rubio, U.S. Sen. Rick Scott, U.S. Rep. Mario Diaz-Balart and Gov. Ron DeSantis.