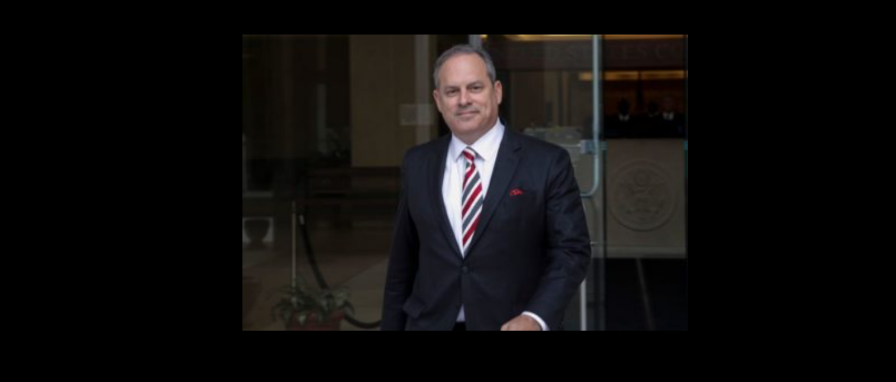 Payments meant to create 'good will' aren't bribery, lawyer says.
Suspended Tallahassee City Commissioner Scott Maddox has asked a federal court to dismiss most of the corruption case against him, saying some of what he's accused of isn't political corruption.
Specifically, he's asking U.S. District Chief Judge Mark Walker to dismiss "counts 1 and 8-35 of the indictment" or "strike those allegations relating to companies that are not alleged to have engaged in quid pro quo bribery."
"There is no 'quid pro quo' alleged with respect to any particular payment in exchange for any particular official act," Maddox criminal defense attorney Steve Dobson of Tallahassee argues in a 29-page motion filed Friday.
He relies in part on the U.S. Supreme Court's unanimous 2016 decision in the case of Republican former Virginia governor Bob McDonnell, striking down his convictions on federal corruption charges.
The upshot: "To qualify as an 'official act,' (a) public official must make a decision to take an action (usually a vote) … or agree to do so. Setting up a meeting, talking to another official, or organizing an event — without more — does not fit that definition."
One form of political corruption is called "honest services fraud," meaning that when a public official takes a bribe, for instance, that person wrongly deprives the public of the benefits of her or his "honest services."
As Dobson wrote: "The theme of the indictment is that Mr. Maddox failed to disclose an alleged interest in a (business) entity and prior client relationships. Even if we accept these allegations as true … self-dealing and conflicts of interest are not appropriate targets of an honest services prosecution."
He added that "many" of Maddox's "alleged acts, such as failing to disclose a relationship or referring constituents to the City Manager, do not meet the test for official action."
Federal prosecutors have not yet responded to the filing, court dockets show.
Jury selection in the case against him and longtime aide and political ally Paige Carter-Smith is currently set for March 29 before Walker in Tallahassee.
Carter-Smith most recently had been executive director of Tallahassee's Downtown Improvement Authority, a position from which she stepped down last year. Then-Gov. Rick Scott suspended Maddox from office.
Both have pleaded not guilty; they were indicted in December as part of a still-ongoing investigation the FBI launched in 2015. The indictments were the first to come out of the investigation into alleged crime and corruption in the capital city.
Charges include "conspiring to operate a racketeering enterprise that engaged in acts of bank fraud, extortion, honest services fraud, and bribery."
The indictment focuses on Governance Services, LLC, and Governance, Inc., companies that Maddox and Carter-Smith "allegedly conspired to operate."
But "payments to Ms. Carter-Smith's Governance entity with the hope that they might generate goodwill on an 'as needed basis' or 'as opportunities arose' are insufficient to allege bribery," Dobson wrote.
Maddox, also the city's first directly-elected "leadership" mayor and a former Florida Democratic Party chair, allegedly voted on and influenced others to vote on actions that "benefitted the businesses that paid" Governance, according to the indictment.
The indictment also alleges that Maddox and Carter-Smith lied to the FBI and the Florida Commission on Ethics during the course of the investigation.
It further claims the two hid "the fact Maddox was being paid by companies doing business with the city" from the City Attorney and City Commission.
As well, the indictment says the pair defrauded a bank of more than $250,000 through two short sales of property and violated federal tax laws.
A copy of the indictment is here and a prosecutors' summary of the charges is here.
___
Background for this post came from Tallahassee correspondent Danny McAuliffe and Southwest Florida correspondent Jacob Ogles.