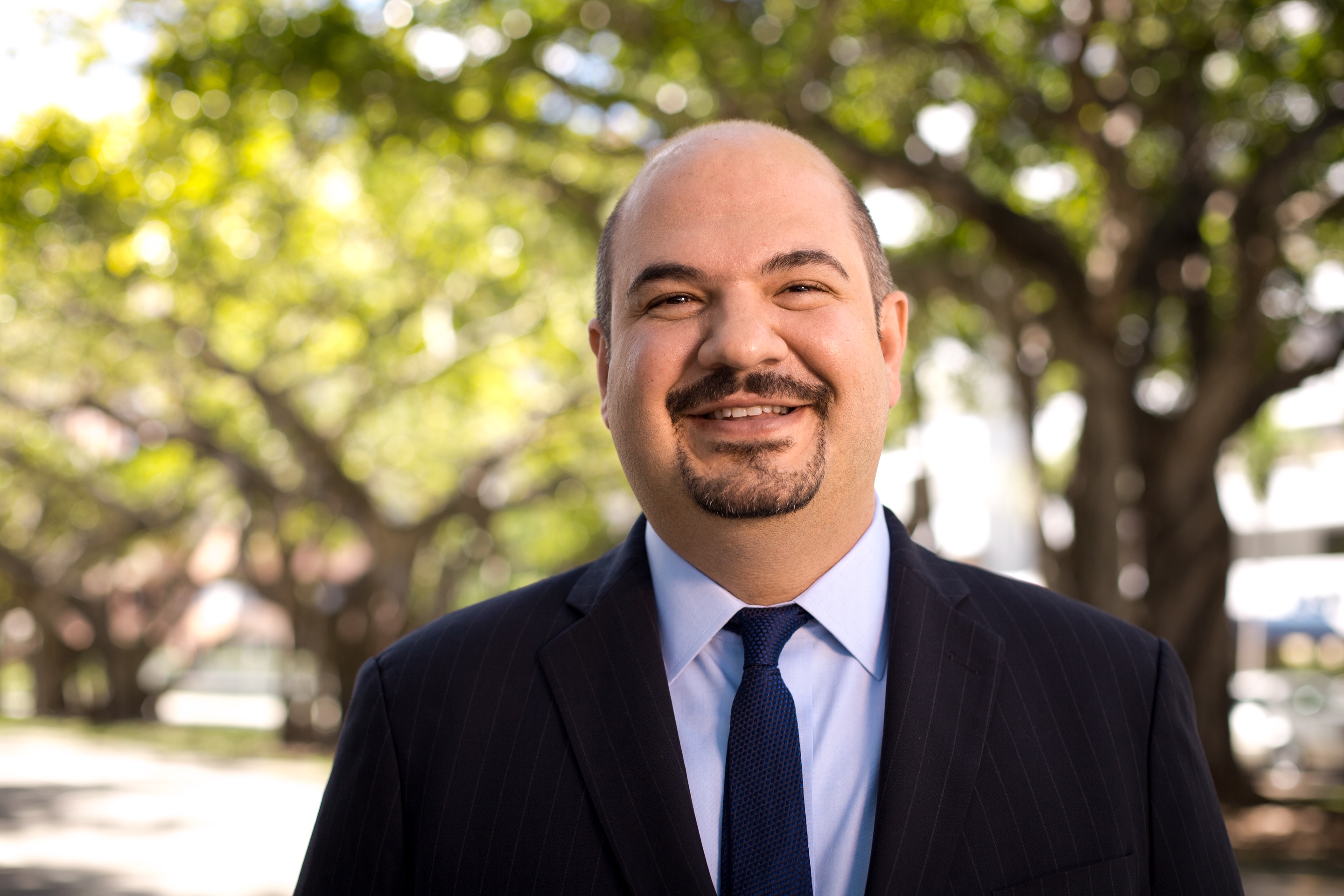 Ulvert is founder and president of Edge Communications, a consulting firm.
Longtime Democratic consultant Christian Ulvert has advised many candidates over the years.
Now he's decided to jump into a race of his own.
Ulvert announced on Facebook that he'll be running in the Miami Shores Village Council race on April 9, alongside a page for supporters to donate. Ulvert is based out of South Florida and is the founder and president of Edge Communications, a consulting firm.
"I'm excited to share that I've decided to take on a new challenge and embark on a journey to serve my community," Ulvert wrote.
"I have filed to run for Miami Shores Village Council because the opportunity to achieve some great things for our Village is extremely exciting."
Thought Ulvert has been a player in Democratic Party politics, both as a consultant for candidates and as a political director of the Florida Democratic Party, the Miami Shores election is nonpartisan.
Qualifying for the contest ends on Friday, March 1. The top four vote-getters on April 9 will serve on the council.
The candidate who earns the most votes will serve a four-year term as Mayor of Miami Shores, with second place serving four years as Vice Mayor. Third and fourth place will serve two-year terms on the Council.
Ulvert has identifies several of his priorities for Miami Shores, including enhancing the downtown area, strengthening public safety through investments in technology and backing the area's public school system.
"Our community faces similar challenges as many throughout Miami-Dade, I am eager to put my public policy experience to work to ensure our environmental policies are advanced, we are at the forefront of sea level rise and climate change, and partner with state leaders to draw down resources to invest in our aging infrastructure," Ulvert added.
A campaign kickoff event has been announced for March 6 at the Flight Win Lounge & Shop in Miami Shores. That event will run from 6 p.m. until 7:30 p.m. RSVP information is available on Ulvert's Facebook page.
In 2017, the American Association of Political Consultants named Ulvert as one of the top campaign professionals under 40 years old.
Among Ulvert's many clients are former Miami Beach Mayor Philip Levine and current Mayor Dan Gelber. He worked on Levine's run for Governor last year before jumping to Andrew Gillum's staff to handle Spanish-language media.
He also advised Janet Cruz during her nailbiter of a win in Senate District 18 last fall, and aided Annette Taddeo in a pair of victories in Senate District 40.
Prior to advising Taddeo in the 2017 special election for the seat, Ulvert had floated a run of his own in the district before deciding against it.
Ulvert, whose husband is of Venezuelan descent, also has been outspoken on the recent turmoil in that country. Ulvert was one of several Florida-based Democrats to criticize 2020 presidential hopeful Bernie Sanders over Sanders' failure to back Venezuelan National Assembly Leader Juan Guaidó as the country's rightful President.
Ulvert has advocated for the Democrats to hold their 2020 convention in South Florida. Miami-Dade is one of several finalists to serve as the host site.