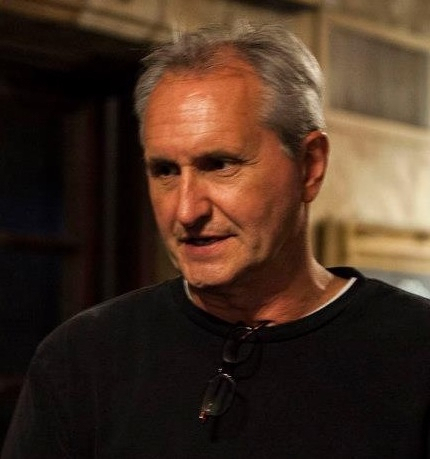 The fired radio station personality is pleading for civility.
Rob Lorei was fired at Tampa's WMNF community radio station in part for what his employer claimed was an inconsistency about using social media platforms like Facebook.
But here's irony for you. There is an uproar on social media as people take to their keyboards demand the station co-founder and news director regain his job. It's too soon to say it will work, but no one should say it won't, either.
A Facebook post Sunday from Lorei about his termination had hundreds of comments, reactions, and shares within a few hours.
"Yesterday (Saturday), I filed the first step in my appeal to get my job back. The ultimate decision about whether this termination was justified is up to the radio station's board of directors," he wrote.
"The fifteen-member board will soon decide my fate by simple majority vote. I hope that if you are concerned about the firing that you will write our board president and ask him to share your message with all 15 board members."
At a station like WMNF, there is power in the people.
General Manager Craig Kopp fired Lorei on Feb. 18 after nearly 40 years at the listener-supported station. Lorei said he was given a list of eight items where he needed to improve, including the use of social media. He agreed he could do better there but disputed the other seven points. The firing did not affect Lorei's status as host of the political roundtable "Florida This Week" on WEDU-TV.
No doubt, station management understood there would be pushback from listeners, whose financial support is critical for the station. If it believed all this might blow over in a few days though, that appears to have been a gross miscalculation.
"I think the community is speaking loudly that they don't like the decision," he told Florida Politics.
Listeners share a sense of ownership with the station, and Rob Lorei had become one of their most trusted voices. Known for his even-handed interview style and straightforward presentation of the news, listeners came to trust Lorei in a way few media personalities receive today.
Listeners appreciated his even-handed and intelligent approach to deciphering issues. In contrast to many radio loudmouths, Lorei asked smart, civil questions in conversational tones.
Even as controversy envelopes him now, Lorei's Facebook post is a plea to civility as much as it was a call to action.
"We all want the station to survive this crisis and eventually become stronger. We are all better off with WMNF than without it. So please be civil in your interactions," he wrote.
"My heroes include MLK and Gandhi, who were peaceful, non-violent and persistent. That's the way I hope we'll all behave as we work to resolve this awful situation."
In contrast to heavily programmed commercial stations, WMNF has a marvelous stream-of-consciousness feel to its mix of shows.
There is a variety of music offerings, from reggae, jazz, soul to, well … name it. Volunteers handle many of the duties there. A listener might get an update on the local art scene, or an earful of blues, or a blast of outrage at the local political goings-on.
Lorei has been the constant there. He knows what the station is about, and most importantly, what it isn't.
Listeners have expressed that in emails, phone calls, messages of support to Lorei. There is an online petition to bring Lorei back. Many have said they will no longer contribute to pledge drives until Lorei returns.
Well, what should anyone expect?
The station has positioned itself as community radio, and the community is furious with what WMNF management did to Lorei. That's one of the hazards of trying to have it both ways
When you say you are one with the community, listeners will take you seriously. They have been told they have a voice and they are not afraid to use it. They want Rob Lorei back on WMNF. That is the conundrum the board faces. Who's really in charge here?
People will be waiting, arms folded, to learn the station's answer.