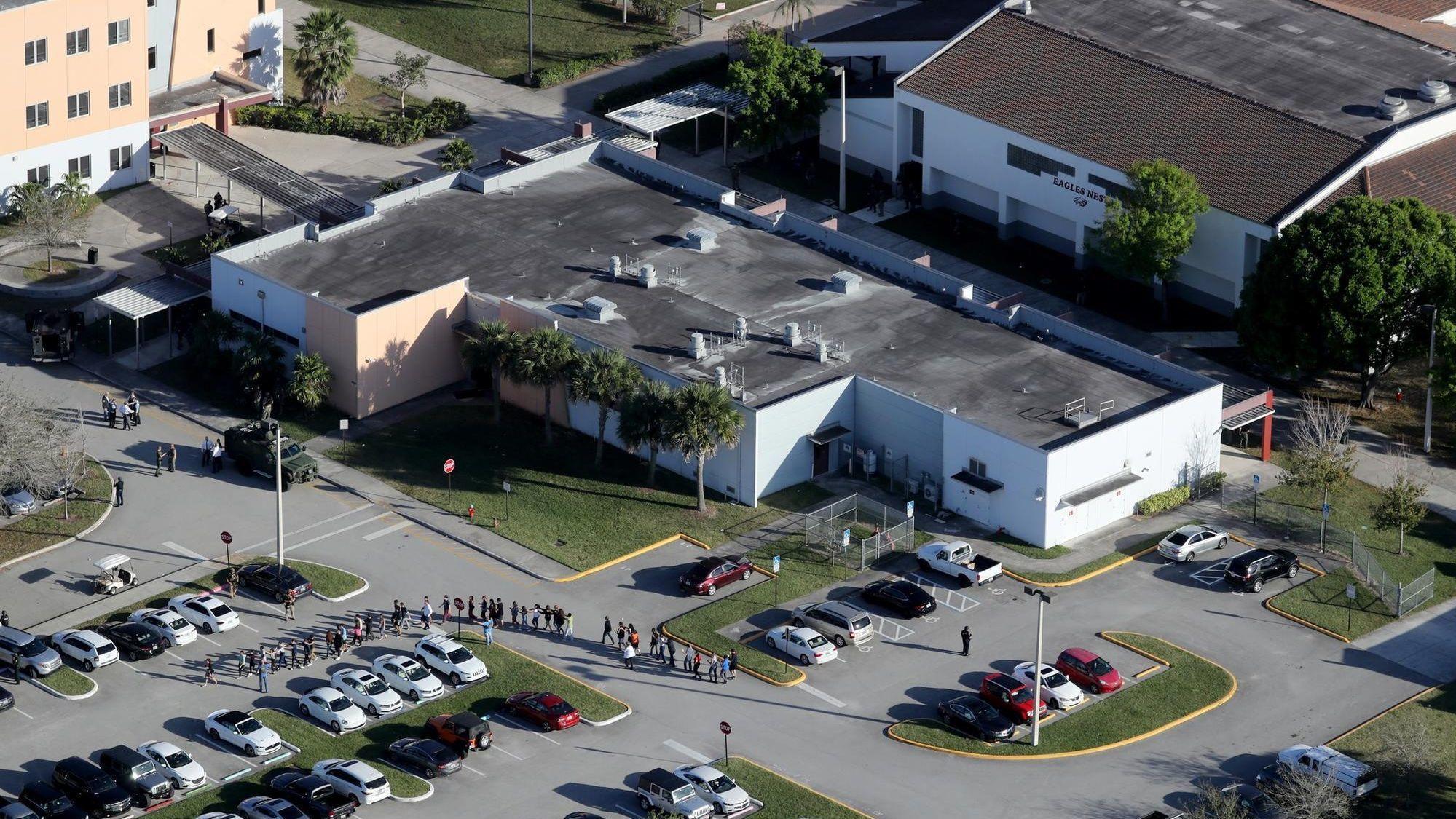 Grand jurors will investigate "unnecessary and avoidable risk to students."
The Florida Supreme Court has granted Gov. Ron DeSantis' request, agreeing to "promptly impanel" a statewide grand jury for one year to investigate school districts' safety practices.
The seven justices issued their unanimous order on Monday, saying DeSantis "has shown (that) good and sufficient reason exists and that it is in the public interest to impanel a statewide grand jury … to investigate crime, return indictments (and) make presentments."
Among its charges: To look into "whether refusal or failure to follow the mandates of school-related safety laws, such as the Marjory Stoneman Douglas Public Safety Act, results in unnecessary and avoidable risk to students across the state," according to the order.
Grand jury members will "be drawn from the certified jury lists submitted by the chief judges of the Eleventh, Fifteenth, and Seventeenth Judicial Circuits," covering Miami-Dade, Palm Beach and Broward counties.
Jack B. Tuter Jr., chief judge of the 17th Judicial Circuit, "is designated as presiding judge over the statewide grand jury," the order says.
DeSantis announced his request Feb. 13, the day before the first anniversary of the Parkland shooting. He was flanked by the families of Parkland victims along with several members of his staff.
He called his grand jury request "the best tool that we have to bring accountability but also move forward in a better way."
DeSantis said he wants to go beyond the scope granted to the Marjory Stoneman Douglas High School Public Safety Commission.
That body was tasked primarily with analyzing the causes of the shooting at that school last year. The commission also made recommendations for improving school safety measures statewide.
DeSantis has hinted that depending on what the grand jury finds regarding the School Board's priorities on school safety before the shooting, he could revisit possible suspensions in the future.
___
Background for this post contributed by South Florida correspondent Ryan Nicol.