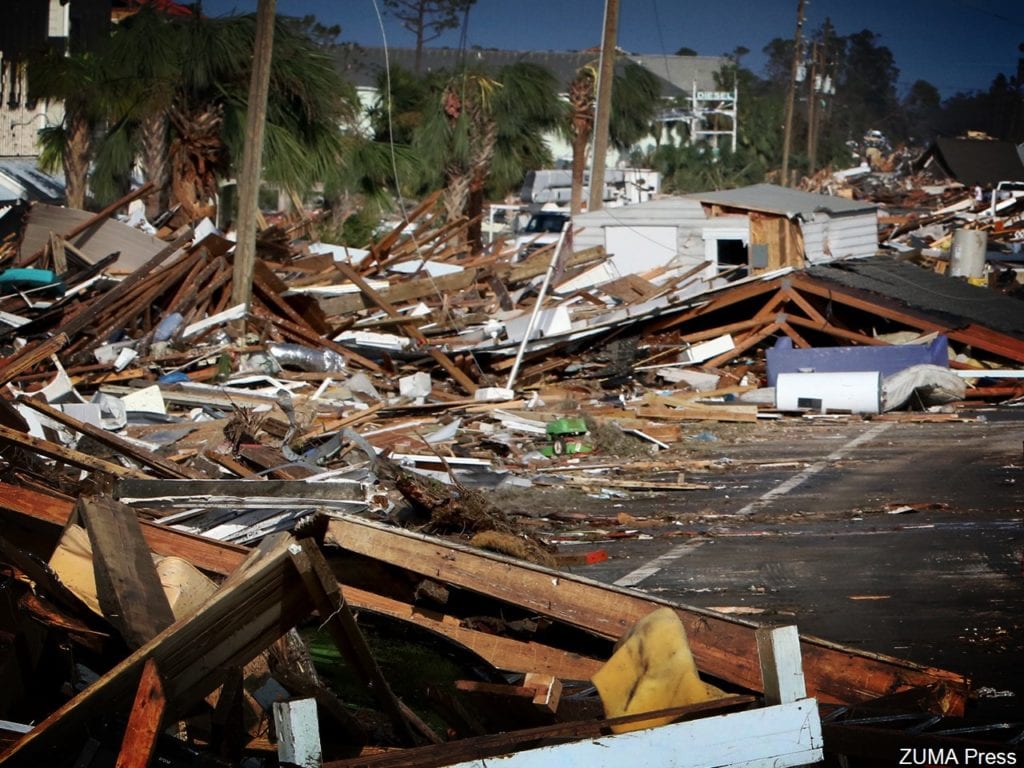 Four hard-hit counties could see cash as soon as late April.
Four counties hit particularly hard by Hurricane Michael could receive money to help cover property-tax revenue shortfalls as soon as late April.
Triumph Gulf Coast, a nonprofit that will administer 75 percent of a $2 billion state settlement that followed the 2010 Deepwater Horizon oil spill, unanimously backed a plan on Monday to launch an application process to permit cash advances to Wakulla, Gulf, Franklin and Bay counties.
The counties will be asked to each submit one proposal. Counties will be required to disclose their estimated ad valorem property tax loss for the current year, as well as certified collections from 2018 and 2017. Those proposals will include requests for incorporated cities and school boards within each county.
"Once those numbers are determined, Triumph could entertain a payment of up to 50 percent of the loss of each of those entities," Triumph Executive Director Susan Skelton told the panel.
Decreased property values as a result of Hurricane Michael are expected to result in decreased collections, adversely affecting local government services. To combat that, Triumph earlier this month set aside $15 million for four of the eight counties eligible for Triumph funding.
"These funds are not meant to solve the problems of the world," Skelton said. "These funds are an emergency relief opportunity to give cash-advance ad valorem money into the hands of the local entities that need the money now to begin doing projects that are reimbursable by FEMA at a later date."
Chair Don Gaetz, a Republican former Senate President, noted that it's unlikely the $15 million pool could cover 50 percent of ad valorem tax losses. Instead, he said the threshold is a ceiling, so that "we don't overspend in one county and leave someone else completely shorted."
Skelton said that the money could be out to the counties as soon as late April. She said that at least three county administrators have said they're comfortable with a truncated application process — two to three weeks — in order to get the money faster.
Skelton also said she's expecting the Legislature to put forth a hurricane relief package that would hopefully "include a loan program, using state rainy day funds."
Triumph members noted multiple times that the $15 million set aside for ad valorem relief does not affect the four counties' statutory eligibility for a certain percentage of Triumph funds split evenly across the eight counties that interact with Triumph.
And Triumph member Allan Bense, a Republican former House Speaker, said he doesn't want the rest of Florida to think "Triumph is going to take care of Michael."
The panel estimated that another $34 million is available under statutes guiding Triumph for projects with an eye toward economic diversification in the four counties — money that isn't included in the $15 million hurricane-relief pool. 
But Gaetz prompted the panel to approve language asking counties to affirm that projects requested for that money are affirmed as "approved components of that county's post-hurricane economic recovery."
"When we can help fund a project that provides jobs, that helps a community recover," Gaetz said.