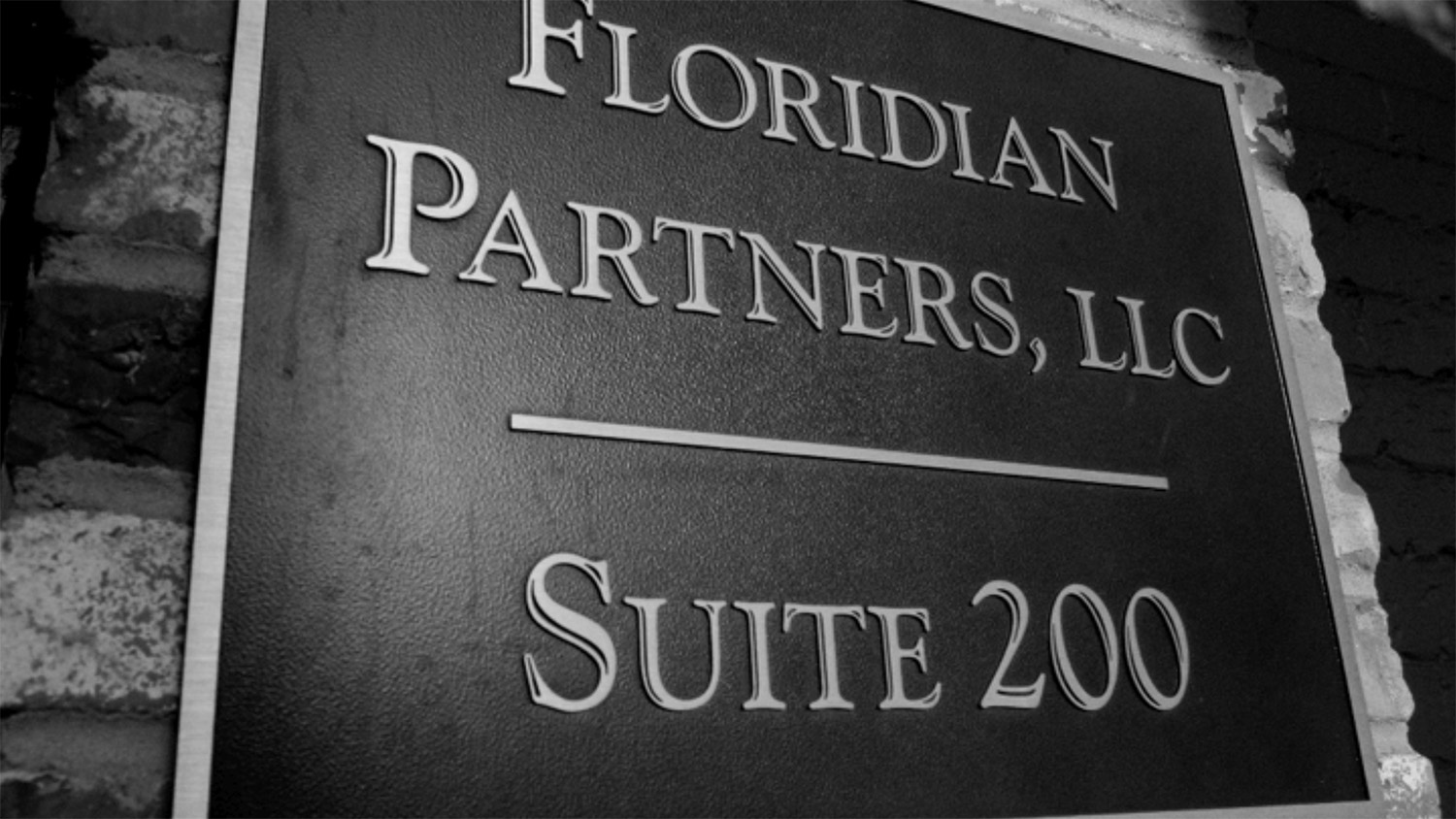 Floridian Partners could have earned up to as $5.1 million.
According to new compensation reports, full-service consulting firm Floridian Partners earned as much as $5.1 million for its Capitol lobbying efforts last year.
Fourth-quarter lobbying compensation reports show managing partner Charlie Dudley and the team of Jorge Chamizo, George Feijoo, Cory Guzzo, Gary Guzzo and Teye Reeves cracked $565,000 on their legislative report and $310,000 on their executive one.
The firm also got some help from new additions Nichole Geary, who signed on in mid-September and Melissa Joiner Ramba, who headed to the firm from the Florida Retail Federation in October.
Their take-home on the legislative side was good enough to earn them the No. 12 spot among all consulting firms in the Q4 rankings.
Florida lobbyists report their earnings from each of their principals in ranges covering $10,000 increments up to $50,000, after which a firm must report the exact amount they received. Florida Politics uses the middle number of those ranges to estimate lobbying compensation.
Lobbying firms also have to give ranges for their overall compensation, and those ranges indicate Floridian Partners' median earnings estimate may be on the low end.
According to the reports, the team's legislative lobbying rake was no less than $500,000 and their executive efforts netted at least $250,000 for a minimum haul of $750,000 last quarter. If Floridian Partners redlined each of its contracts it could have finished off the year with an even $1.2 million.
That would put their Q4 earnings in the same ballpark as its Q1 rake. Floridian Partners' median earnings estimate for that stretch, which included the whole of the 2018 Legislative Session, weighed in at $1 million.
Looking at the sum of the quarterly reports shows Magellan Complete Care was the firm's No. 1 client on legislative side with an estimated $180,000 paid. The National Council on Compensation Insurance and The St. Joe Company each paid $100,000 for Floridian Partners to lobby the Governor and Cabinet.
Each of those clients retained the firm for both legislative and exec work, and Magellan pay on the other side of the ball measured in at $60,000, making it Floridian Partners' top client overall.
At least a dozen clients craked the six-figure in overall pay last year. The partial list: American International Group, Associated Industries of Florida, Florida Family Insurance Company, Florida Insurance Council, Florida Gulf Coast University, Florida Internet & Television, Knox Nursery, Liberty Mutual Group, the Seminole Tribe of Florida and the U.S. Chamber Institute for Legal Reform.
Overall, Floridian Partners could have earned nearly $3.4 million from its 61 legislative lobbying contracts and more than $1.7 million in pay across its 51 executive branch principals.
Florida lobbyists are required to report their clients as they ink contracts with them, and they must disclose the compensation they receive from each principal on a quarterly basis. Fourth quarter reports were due from all lobbying firms and solo consultants by the close of business on Feb. 14.