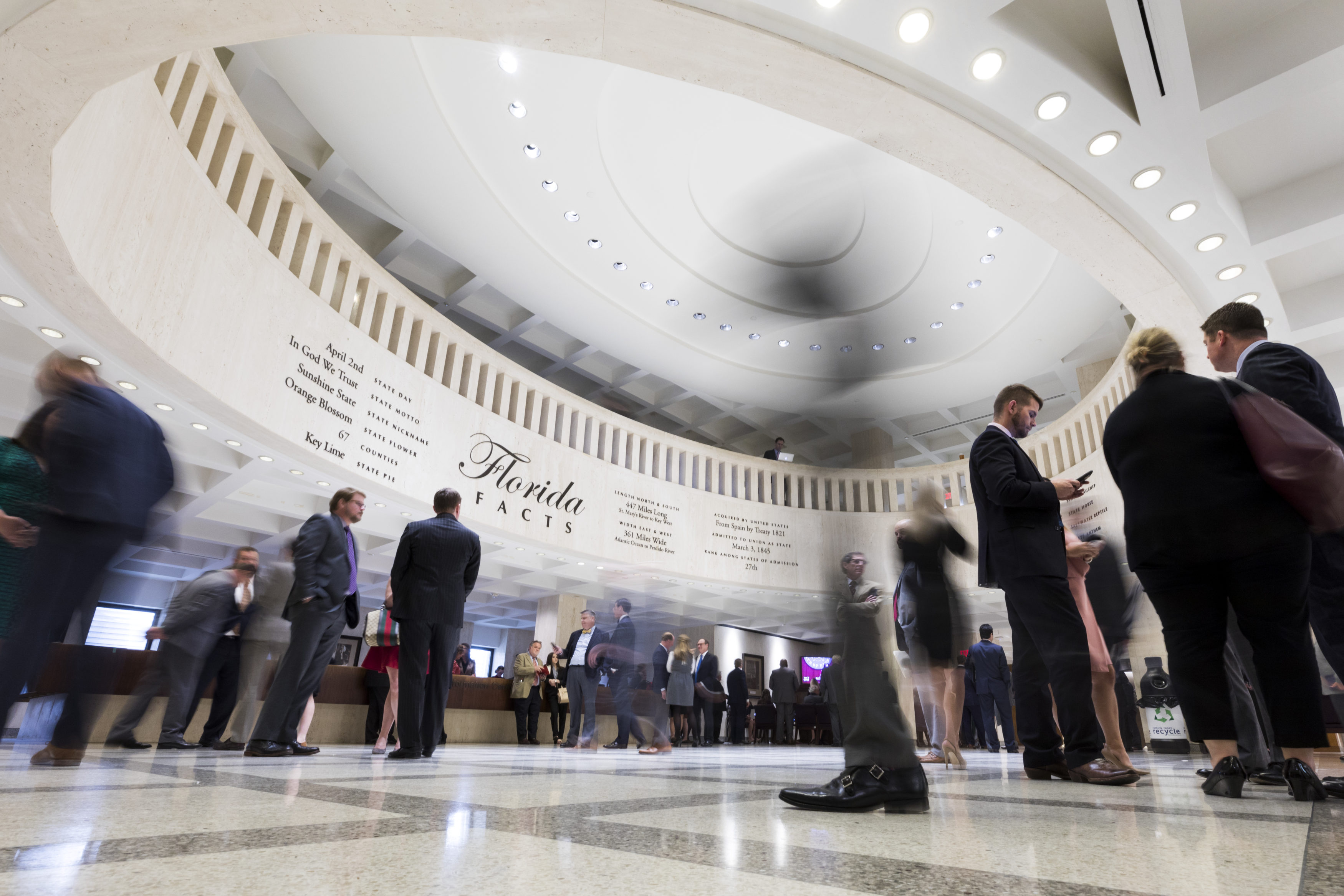 The top-end estimate weighs in at $3.4 million.
Full-service law firm Colodny Fass rang in the new year with $575,000 in fourth-quarter earnings advocating for their clients before the Florida Legislature, Governor and Cabinet.
Florida lobbyists report their earnings from each of their principals in ranges covering $10,000 increments up to $50,000, after which a firm must report the exact amount they received. Florida Politics uses the middle number of those ranges to estimate lobbying compensation.
The October through December reporting period saw the firm achieve a median earnings estimate of $330,000 in legislative lobbying pay with another $245,000 coming in via executive branch efforts. If each contract topped its reported range, Colodny Fass could have earned upward of $840,000 pacing the Capitol for their clients.
Those estimates show quarter-over-quarter growth as Q3 saw them notch a median earnings estimate of $530,000 — $305,000 in the legislative and $225,000 in the executive. Their top-end estimate last quarter came in at $780,000.
The sum of all the 2018 reports puts the firm's median earnings estimate for the year at $2.35 million, with the top-end tally weighing in at $3.4 million.
Named partner Mike Colodny and consulting division manager Katherine Scott Webb led the 2018 lobbying corps of H. Douglas Bruce, Jodi Bock Davidson, Sandy Fay, Nicole Graganella, Trevor Mask, Claude Mueller, Peter Murray and Nate Strickland.
The 10 advocates on staff had 40 clients signed on for House and Senate lobbying and 52 for executive branch lobbying.
Topping that client sheet was Florida Peninsula Insurance Group, which chipped in $110,000 across Colodny Fass' legislative compensation reports and paid another $60,000 for help in the executive.
Another half-dozen clients paid an estimated $100,000 on the legislative side, with a duet hitting that mark for work on the other side of the Capitol complex.
The list for the House and Senate: CEMEX Construction Materials Florida, hospital chain HCA Healthcare, Property Casualty Insurers Association of America, Southern Fidelity Insurance Company, WellCare Health Plans and White Rock Quarries. Ascendant Holdings and Florida Specialty Holdings tied for the top spot across Colodny Fass' executive compensation reports.
Florida lobbyists must report their clients in short order once they're retained. Advocates also must disclose the compensation they receive from each principal on a quarterly basis.
Fourth quarter reports were due from all lobbying firms and solo consultants by the close of business on Feb. 14.