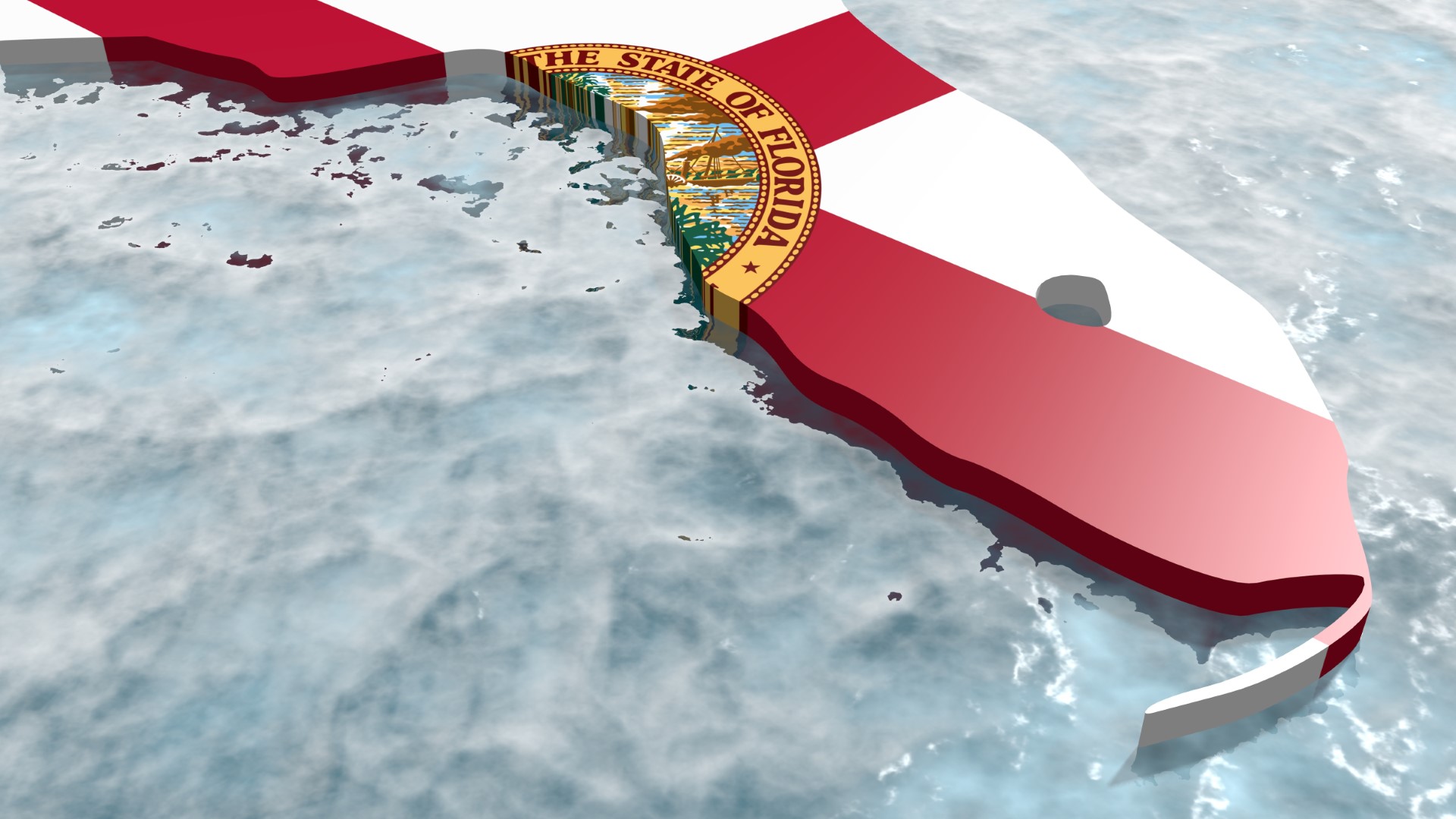 The effort would likely boost the immigration debate during the 2020 election.
A group connected to an organization promoting President Donald Trump's agenda wants to change Florida's constitution from reading "every citizen" who is qualified and registered in Florida can vote, to "only a citizen" who is qualified and registered can vote.
The proposed wording change may have no legal impact on voting in Florida because only citizens can legally vote now in the Sunshine State.
However, if the proposed wording change gets onto the 2020 Florida statewide ballot it would inject the issues of voting and citizenship, and presumably non-citizenship and immigration, into the 2020 election campaign.
The organization behind the drive, the Florida Citizen Voters committee, already has reported spending $263,089 to hire a petition signature gathering service from California, and reports another $828,416 it already has received in in-kind signature-gathering contributions to get started.
The chief proponent behind the effort says it is a response to a nationwide effort by the "strident left" to allow non-citizens to vote in some elections.
"Efforts are underway across the country in liberal cities to allow non-citizens to legally vote. San Francisco, Chicago, several cities in Vermont and Maryland already allow non-citizens to legally vote in some or all local elections. Boston and New York City council leaders are pushing to allow non-citizen voting in their cities," John Loudon, chair and treasurer of the  Florida Citizen Voters committee, said in a text.
Jason Garcia of Florida Trend tweeted earlier Monday about the effort.
"It sounds like a get-out-the-vote, turn-out measure for Republicans," said Susan MacManus, the semi-retired political scientist from the University of South Florida.
In its latest campaign finance reports, Florida Citizen Voters reports it received $400,000 cash and the $828,416 in signature gathering services from Citizen Voters Inc.
Loudon is listed as chair and treasurer of the political committee and as a director of the corporation. Both the political committee and the corporation were established in Florida in November. There is no indication on file tracking Citizen Voters Inc.'s money.
The Florida amendment drive also is part of a national effort being pursued in numerous states, he noted. Loudon is a board member of the national Citizen Voters organization, a former volunteer policy director for America First Policies, a pro-President Donald Trump committee, and a former Republican state senator from Missouri. He lives in West Palm Beach.
Florida Citizen Voters' Twitter account links to reports of non-citizens voting in places such as Texas, Maryland, and San Francisco.
"Nothing says I love you quite like defending your vote. Stop noncitizen voting," reads a Valentine's Day tweet.