"There is not a more bipartisan issue."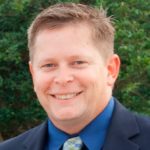 I confess. I submitted what would become Proposal 43 to the Constitution Revision Commission with the goal of letting voters decide on whether to limit Florida school board members to no more than eight years of consecutive service.
Ultimately, P43 was rolled into Amendment 8, politicized, criticized and slammed by union-led orgs before ultimately being scrapped by the Supreme Court on a policy unrelated to term limits. Voters had no say.
Now, there is a resolution moving in the Florida House (HJR 229) to give voters a chance for term limits. Today, on National Term Limits Day, I — a former school board member — want to share a few more confessions.
Confession #1: Term Limits are extremely popular with candidates for office and voters, but most politicians, special interests and lobbyists don't want term limits.
Term limits have overwhelming support with the public but very little support with elected politicians, many of whom would not be in office if not for the term limits that ousted their predecessors. The idea is popular in candidate forums but not at the dais.
We've all seen local and congressional candidates promise to term limit themselves, then run for "just one more term." Even the term limits in our Florida Constitution were put there via a citizens' initiative, not by elected politicians.
Term limits garnish support in the 70-90 percent range across the country. There is not a more bipartisan issue.
Confession #2: Those of us who have been elected, over time, begin to think we know better than the voters and don't see our own biases.
Most elected people run for office because they believe they are the best person to do the job, but this confidence can cloud their judgment over time.
Long-serving politicians become entrenched with the status quo, and develop a pride of ownership in the bureaucracy they helped to create and sustain.
Well-meaning elected leaders can fall into Regulatory Capture, which is a theory associated with Nobel laureate economist George Stigler. It is the process by which regulatory agencies become dominated by the very industries they were charged with regulating.
This leads to the "rubber stamp" theory, and I've often opined that the Republic will fall by two words: "staff recommends."
Term limits provide fresh faces and new ideas to elected office. They reduce special interest influence in elections and make room for the citizen legislator, as was the intent of our Founding Fathers.
Lobbyists appear in committees to oppose term limits, because they don't want to have to form new relationships on a regular basis. Organizations like the Florida School Boards Association have opposed term limits in the name of School Board Members, but what they are defending is incumbency.
Confession #3: The unfair advantage of incumbency, requires no defense, because it allows for easier fundraising and earned media, blocking candidates from even filing.
Savvy organizations recognize the power of incumbency and are far more willing to contribute to an incumbent, because 85 percent of the time they win. It's a safe bet.
Very few candidates against an incumbent appear in the media as often as an incumbent.
When I was school board chairman, I had a weekly radio segment on education issues. Every news release that went out from the district had a quote from me. The amount of free advertising through media coverage and friendly relationships with media that incumbents receive is nearly insurmountable.
The blocking effect of incumbency is real. A challenger knows taking on an incumbent is expensive. Incumbents get the first pick of campaign consultants, and usually, already have one who helped them win in an open-seat election.
Most consultants will tell a challenger to wait until the seat opens up or raise three to five times as much money to take out an incumbent.
A smart candidate facing those odds doesn't even file to run, so voters don't really have fair elections.
Just because two or more people are in a race doesn't make it "competitive." The easiest way to get elected is to already be elected. Incumbency is difficult for ordinary citizens to overcome, especially in Florida's large districts with countywide seats.
Confession #4: The voters know best and should decide.
Opponents of term limits famously say, "We have term limits, and they are called elections." But school board elections in their current form are not fair elections. If you believe voters know best, let's ask voters if they would like to have term limits around our elections.
Term limits will create competitive, open seat elections. Trust the voters.
Call your legislator and tell him or her you want HJR 229 and SJR 274 moving to let voters weigh in on term limits for school board members.
___
Shawn Frost is a former public-school science teacher, Managing Member of MVP Strategy and Policy, LLC, former Indian River County School Board member, School Choice Movement board member as well as founder and past president of the Florida Coalition of School Board Members.