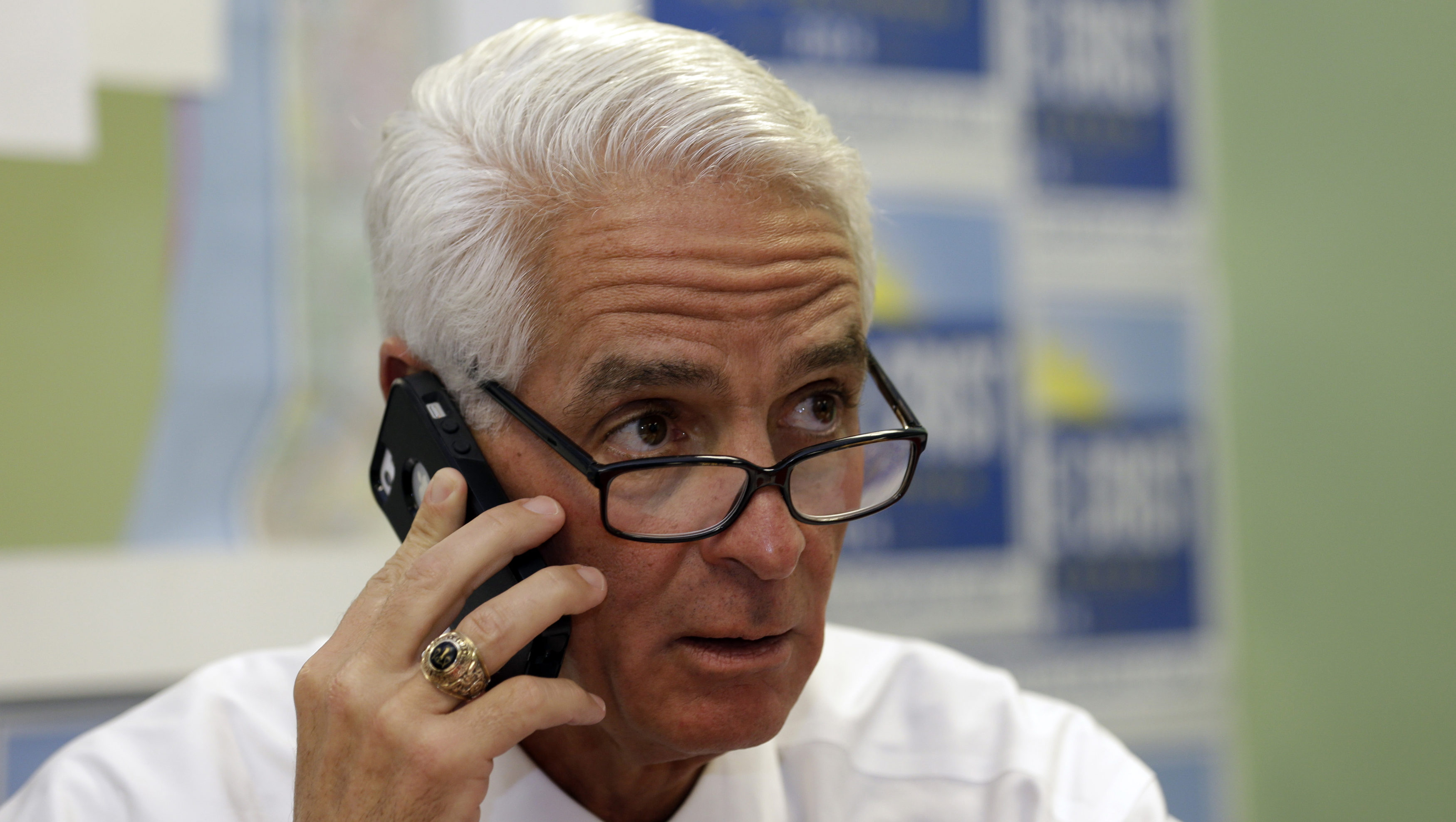 Gaetz is facing a Florida Bar investigation over the remarks.
Republican U.S. Rep. Matt Gaetz is the subject of a Florida Bar investigation over a controversial tweet about Michael Cohen that some labeled "witness intimidation."
Now, he's earned rebuke from fellow lawyer and Florida congressional colleague Charlie Crist.
In a now-deleted tweet, Gaetz asked Cohen ahead of Wednesday's testimony to Congress: "Do your wife & father-in-law know about your girlfriends? Maybe tonight would be a good time for that chat. I wonder if she'll remain faithful when you're in prison. She's about to learn a lot…"
"I can't believe he said what he said in the tweet. I thought it was highly inappropriate," Crist, a Democrat, said of Gaetz. "That's pretty intimidating kind of stuff. Hard to look at it any other way."
Crist's criticism came during a wide-ranging discussion with Florida Politics at his Washington office. He also weighed in on Wednesday's high profile testimony from Cohen to the House Oversight Committee.
"I didn't get to see much," the former Florida Governor said. "But what I did see, it looked pretty compelling."
Asked how he would weigh the truthfulness of testimony from a witness like Cohen, who was already charged with lying to Congress previously, Crist said he relies on his instincts.
"I think it is just by a read and a gut feel. That's why it's important, as a lawyer, that you have depositions that are in person. You can read the demeanor of the individual that you're talking to and get a sense of their veracity or lack thereof."
Crist's chief of staff, Austin Durrer, also weighed in, challenging Republicans who dismissed Cohen due to his past problems with the truth.
Durrer asked: "If the bar that Republicans are trying to set, which is that you can't believe the guy because he's lied in the past, how would we have taken out any mobster under the RICO act if we weren't talked to people that had been in the organization and done dirt?"
Fresh off a meeting on the state's water issues Wednesday morning, Crist also discussed what he saw as culprits for recent algae outbreaks.
"One thing I heard [Wednesday] morning was the septic tank issue," Crist said. "That could be a major contributor and the more we can get away from that, I think that's going to help."
A septic tank's inability to treat waste before it enters Florida's waterways can lead to the spread of elements that allow algae to thrive.
In testimony to a Senate panel in July, Dr. Brian Lapointe, a research professor at Florida Atlantic University, called the pollution from septic tanks "the most important and urgent issue facing our state."
Ultimately, Crist pointed to a "compound of things" leading to the algae problem, also naming climate change as a factor.
But he stopped short of weighing in on the debate surrounding the Army Corps of Engineer's efforts to revise the Lake Okeechobee Regulation Schedule.
"I think we need more study on that," Crist said. "I think step one is making sure the dike is sound and can contain the water that needs to be there and let experts tell us what the right levels are."
Crist also commented on the recent crisis in Venezuela, offering praise for President Donald Trump's actions on the issue so far.
"He's done the right thing," Crist said.
The Representative from Florida's 13th Congressional District called it "incredibly disappointing" that relief supplies are being blocked by Nicolas Maduro. He also brought up the violence of recent weeks.
It's also worrying to hear reports of journalists being detained by Maduro, Crist added.
"You see those kind of freedoms being taken away, not only from the Venezuelan people but also from U.S. citizens that are reporting on it, that's a problem."
Asked what his most important issue going forward would be, Crist cited a focus on several areas, such as national defense, education and the environment.
"But I think the number one issue for me is civility here and making sure that we're treating each other with mutual respect," Crist said. "That's real important. Because before you can address good defense, good education, good foreign policy in a civilized way, you have to be civil."