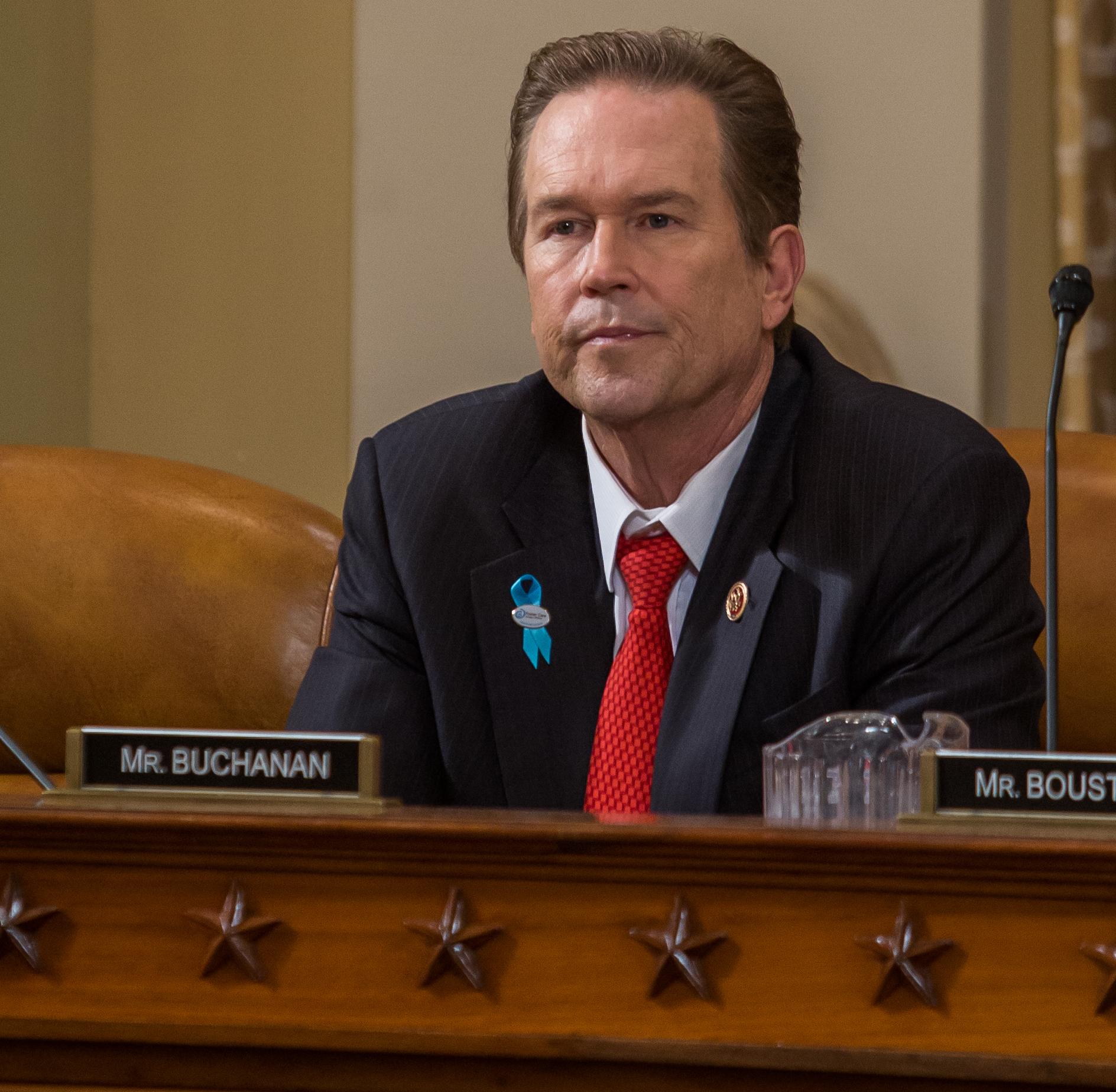 The Sarasota Republican is one of eight GOP members voting Yea.
U.S. Rep. Vern Buchanan joined just seven other Republican colleagues Wednesday in support of the "Bipartisan Background Checks Act."
The first major gun control legislation to pass out of the House since 1994, the legislation — moniker aside — split along party lines.
But the Sarasota Republican said the bill would mean more equitable enforcement of existing laws.
"Our laws cannot be effective if there are gaping loopholes that allow criminals and deranged individuals to purchase firearms at gun shows or over the Internet without being subject to background checks," Buchanan said.
"Today I voted for HR 8 to close these loopholes – a proposal supported by over 90 percent of gun owners in America, according to respected polling organizations."

The bill passed out of the Democrat-controlled House by a vote of 240-190, according to NPR. Two Democrats voted against the measure.
If it becomes law, the act would require background checks on all sales and transfers of guns, including personal and online sales. Right now, only licensed dealers conduct those checks.
Buchanan's office notes the bill includes significant exemptions, including transfers between family members. It also allows for firearms to be swapped among law enforcement and to be loaned for hunting trips and gun range uses.
The National Rifle Association lobbied heavily against the legislation. And other Florida Republicans slammed the bill.
U.S. Rep. Greg Steube, a Republican in a neighboring district to Buchanan's, said the law would do nothing to stop gun violence but threatens Second Amendment rights.
"As written now, the current House gun control proposal would have done nothing to prevent many of the tragedies with firearms we've witnessed in recent years," he wrote on Twitter.
"Our Second Amendment rights are at stake. @HouseDemocrats want to rob us of our constitutionally guaranteed protections in the name of violence prevention, all while doing nothing to actually prevent violence."
The federal bill looks like state-level legislation supported by another Sarasota lawmaker. Democratic state Rep. Margaret Good filed a measure in the Florida House that takes a similar approach.
Buchanan has also supported banning bump stocks like the one used in the Las Vegas mass shooting in 2017.
Buchanan stressed he also has supported the Stop School Violence Act and Fix NICS, legislation aimed at bolstering national databases in an effort to make background checks more effective.
He also voiced support for the Pollack Plan, an eight-point strategy promoted by school safety advocate Andrew Pollack.
The Sun-Sentinel reports Pollack, a conservative whose daughter Meadow died at the Parkland school shooting, has promoted the plan at the local and state level as well.