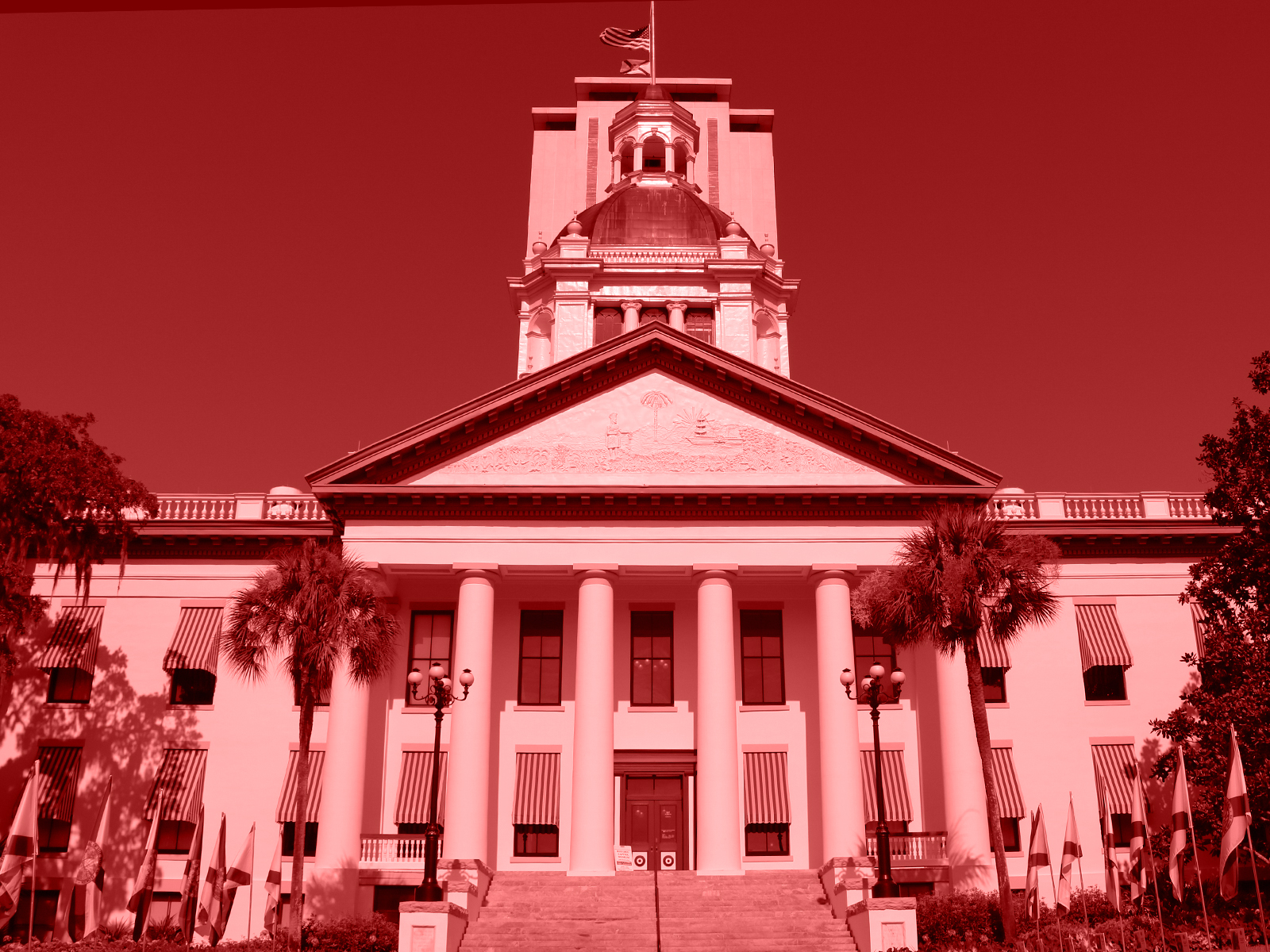 What's inside? All things Session.
Sixty Days — A prime-time look at the 2019 Legislative Session
The Last 24
Good Tuesday evening. The 2019 Legislative Session opened for business; it was more an occasion for laugh lines than high drama. One highlight: At his first news conference, House Speaker Josè Oliva quipped, "Why didn't they do this to Corcoran?" — referring to predecessor Richard Corcoran — when a Univision reporter asked him to answer a question in Spanish. Gov. Ron DeSantis gave a relatively short State of the State speech, saying "I'm not going to give a speech for an hour. I think it bores people, and you've just got to move on." Lawmakers then moved on to a full afternoon of committee hearings. So goes the grind. Sixty Days is sometimes tired, never boring. Here's your nightly rundown.
Bill Galvano warms up the crowd: Tells senators, If "a bill is (not) right or ready, let us be willing to step back, rethink, and regroup."
Oliva wows 'em on health care: Calls out Big Pharma for "gouging Floridians for their medications."
DeSantis follows through: Gives a first State of the State Address as a branding recap of his action-packed first two months in office.
Audrey Gibson doesn't like what she hears: Responds that "ominous signs are rising, signaling that his proposed solutions really aren't new at all." (Gibson is Senate Democratic Leader.)
DeSantis plays defense: Says to reporters, on sanctuary cities, that "this is an elite, left-wing view … that is not popular in any demographic at all."
Taxing matters: A House panel gave the greenlight to a bill that would make it more difficult for counties to raise sales tax.
Joe Gruters takes on 'shadowbanning': His bill would hold social media giants accountable for censoring free expression.
Quote of the Day
"Everybody's smiling. Eight weeks from now, the smell of flowers will be replaced with the stench of dying and decaying legislation. Enjoy it while it lasts." — state Sen. Tom Lee, a Thonotosassa Republican.

Your Metz Husband Daughton-sponsored question of the day is …
What Spanish explorer is believed to have planted the first orange trees near St. Augustine in the 1500s?
As always, click here to tweet your answer to @MHDFirm. The first correct answer will get a shout-out in tomorrow's 60 Days.
Yesterday, we asked: What's Oxford Dictionaries' 2018 word of the year?
Answer: "toxic."
Congrats to Chris Dudley (@sabalogrande), first to tweet the correct answer!
Bill Day's Latest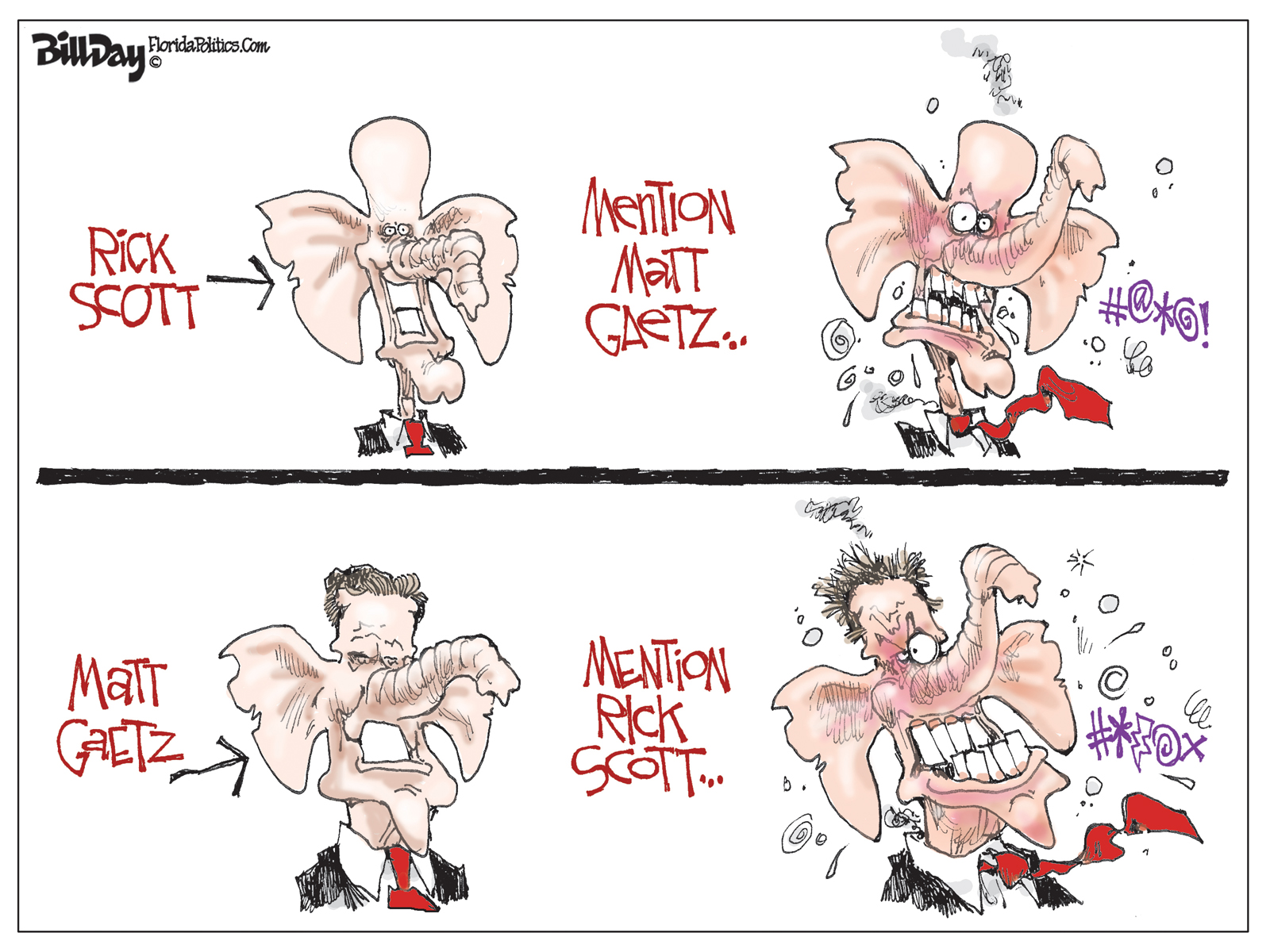 3 Questions
Speaker Oliva held his first news conference of the 2019 Legislative Session, taking questions on overall spending, higher education, environmental protection and more. We culled some of his responses below, edited and condensed for clarity. Questions also have been reworded for brevity.
Q: How will lawmakers pay for all the Governor's funding proposals while trying to reduce the overall budget?
Oliva: Well, we're working all that out now, but we think that there's a lot of spending in the budget that is unnecessary spending. So part of crafting a budget is not taking for granted that everything that was done before, should be accepted. And then we should add all these new dollars to the initiatives that we want to do now. So we've gone back, and we're looking at everything and making sure that everything can justify its existence. And what we'll find, I think, is that we're going to find plenty of dollars to be able to still fund those priorities and still come in and do lower per capita (spending).
Q: Do you have a target number in mind to reduce the overall budget by?
Oliva: No, honestly the real target is to be below last years' per capita spending … We're trying to make sure that we do is spend less money per resident than we did last year. We think there are economies of scale. The way that people are coming into Florida (means) we should be able to provide the services we're providing with some economy of scale. So the real goal is to reduce per capita (spending).
Q: What are the differences between the Governor and yourself as far was university spending?
Oliva: I think it's really more of a matter of perception. I think I tried to make sure that everyone understood that our university system is one of the best in the nation. But there is also a tremendous amount of waste within that system. Their priorities have not been, in my view, aligned with the student's priorities. And there's a lot of money there … I think that we can create a stronger, better, more viable university system without just throwing more money at it. The carry-overs of these universities are over $1 billion. Sometimes they don't even know how to spend the money, we throw so much of it at them.

Lobby Up
Elon Musk's companies have signed loads of contracts with Tallahassee consulting firms.
Electric car company Tesla and rocket launching outfit SpaceX have had representation in the Capitol for a couple of years, but another of his ventures has more boots in the rotunda than both those companies combined.
Hyperloop Transportation Technologies was started by Musk in 2013. It aims to bring travelers "vactrain" lines — a type of next-gen rail that uses vacuum sealed tubes allowing train cars to travel several hundred miles per hour without getting bogged down by air resistance.
Jeff Sharkey and Taylor Biehl of Capitol Alliance Group (CAG) have long repped Tesla and SpaceX, and they added Hyperloop late last year.
Seven more lobbyists have registered to represent the high-speed rail company since CAG first added the company to its client sheet.
Six of those additions work under the Capital City Consulting banner: Nick Iarossi, Ron LaFace, Jim Boxold, Justin Day, Megan Fay and Chris Schoonover.
Hyperloop added another consultant to its lobbying corps this week: Cesar Hernandez. The former USF student body president signed on via his Tampa-based firm, Omni Public, which is geared toward helping transportation disrupters get a foothold in Florida.
Breakthrough Insights
The Next 24
Aides to Gov. DeSantis, Attorney General Ashley Moody, Agriculture Commissioner Nikki Fried and state Chief Financial Officer Jimmy Patronis will meet to discuss issues in advance of a March 12 Cabinet meeting. That's at 9 a.m., Cabinet meeting room.
The Senate Military and Veterans Affairs and Space Committee will receive a presentation from the Department of Military Affairs about the response to Hurricane Michael. That's at 9 a.m., 37 Senate Office Building.
The Senate Rules Committee will take up a proposal that would carry out a voter-approved ban on vaping and the use of electronic cigarettes in workplaces. The ban was approved in November as part of a constitutional amendment. That's at 9 a.m., 110 Senate Office Building.
The Senate Education Committee will consider a bill that would expand school choice in the state, including with a new voucher program dubbed the Family Empowerment Scholarship Program. That's at 10:30 a.m., 412 Knott Building.
The Senate Governmental Oversight and Accountability Committee will take up a proposal that would revamp the "special risk" benefits class for workers at Florida State Hospital, Northeast Florida State Hospital, Sunland Center and the North Florida Evaluation and Treatment Center. That's at 10:30 a.m., 301 Senate Office Building.
The Senate Innovation, Industry and Technology Committee will consider a proposal that would authorize the Department of Agriculture and Consumer Services to administer a state hemp program. That's at 10:30 a.m., 110 Senate Office Building.
Democratic Leader Kionne McGhee and House Democrats will release their "New Sunshine Deal" budget proposal. That's at 11 a.m., 4th-floor rotunda.
The Senate Agriculture, Environment and General Government Appropriations Subcommittee will consider a series of confirmations, including the confirmation of Department of Business and Professional Regulation Secretary Halsey Beshears. That's at 2 p.m., 110 Senate Office Building.
The Senate Criminal and Civil Justice Appropriations Subcommittee will take up a bill that would create an early childhood court program that would address cases involving children who are typically under the age of 3. That's at 2 p.m., 37 Senate Office Building.
The Senate Health and Human Services Appropriations Subcommittee will consider a proposal for needle-exchange programs in various areas of the state. The proposal would expand a Miami-Dade County pilot program aimed at helping prevent the spread of HIV and other diseases by intravenous drug users. That's at 4:15 p.m., 412 Knott Building.
The Senate Transportation, Tourism and Economic Development Appropriations Subcommittee will hear presentations from senators about local budget requests. That's at 4:15 p.m., 110 Senate Office Building.
The Senate Finance and Tax Committee will receive a presentation on the state corporate income tax and the 2017 federal tax overhaul. That's at 4:15 p.m., 401 Senate Office Building.
Senate President Galvano, Moody and Patronis are slated to speak during Florida TaxWatch's "State of the Taxpayer Dinner." That's at 6 p.m., Hotel Duval, 415 N. Monroe St.