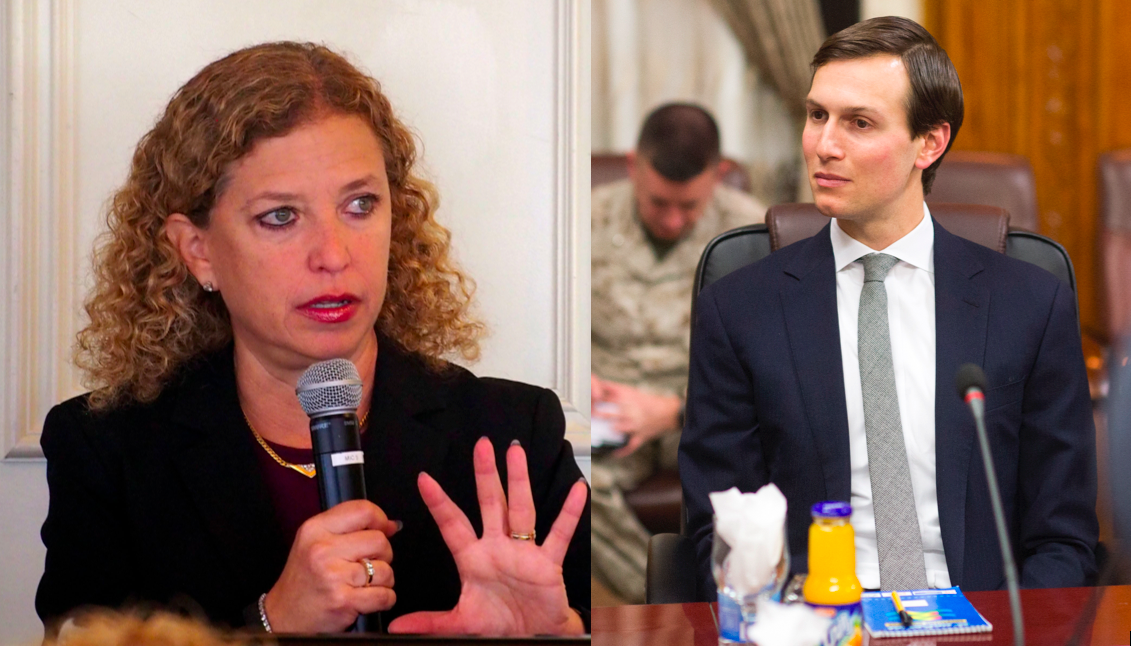 Move comes after NYT report Donald Trump ordered the clearance.
U.S. Rep. Debbie Wasserman Schultz will file legislation that may revoke Jared Kushner's security clearance.
She announced the move the same day The New York Times reported President Donald Trump ordered officials to grant his son-in-law access to certain state secrets.
"This latest news report, if true, is yet another dangerous example of the President's flagrant disregard for our national security," the Weston Democrat said.
"The President continues to jeopardize our national security in service of his own personal interests. Congress must now act to create explicit laws ensuring the personal interests of a President do not overrule extremely basic national security protocols."
Wasserman Schultz's White House Security Clearance Accountability Act would strip any White House employee of clearance if caught lying about foreign contacts on security forms.
The bill would also revoke the access for anyone under federal investigation for aiding a foreign government.
Kushner, a senior advisor to the president, was never granted top-level access. But the Times reports his clearance was upgraded over the objections of then-Chief of Staff John Kelly and then-White House Counsel Donald McGahn.
That report came a day after former Trump attorney Michael Cohen testified to a Congressional committee. In that hearing, Wasserman Schultz focused her questions on connections between Russia and Trump's family.
"I asked Michael Cohen if the whole Trump family could possibly be conflicted or compromised with a foreign adversary in the months before the 2016 election," Wasserman Schultz said on Twitter.
"He said yes."
The bill would require the Government Accountability Office to detail any instance since Trump's inauguration in which clearance was granted over the objections of career security staff.
Wasserman Schultz in 2017 pushed multiple times through the Appropriations process to have Kushner's security clearance revoked. She said this legislation will put permanent rules in place to stop future abuse.
"Nepotism should never override national security," Wasserman Schultz said.