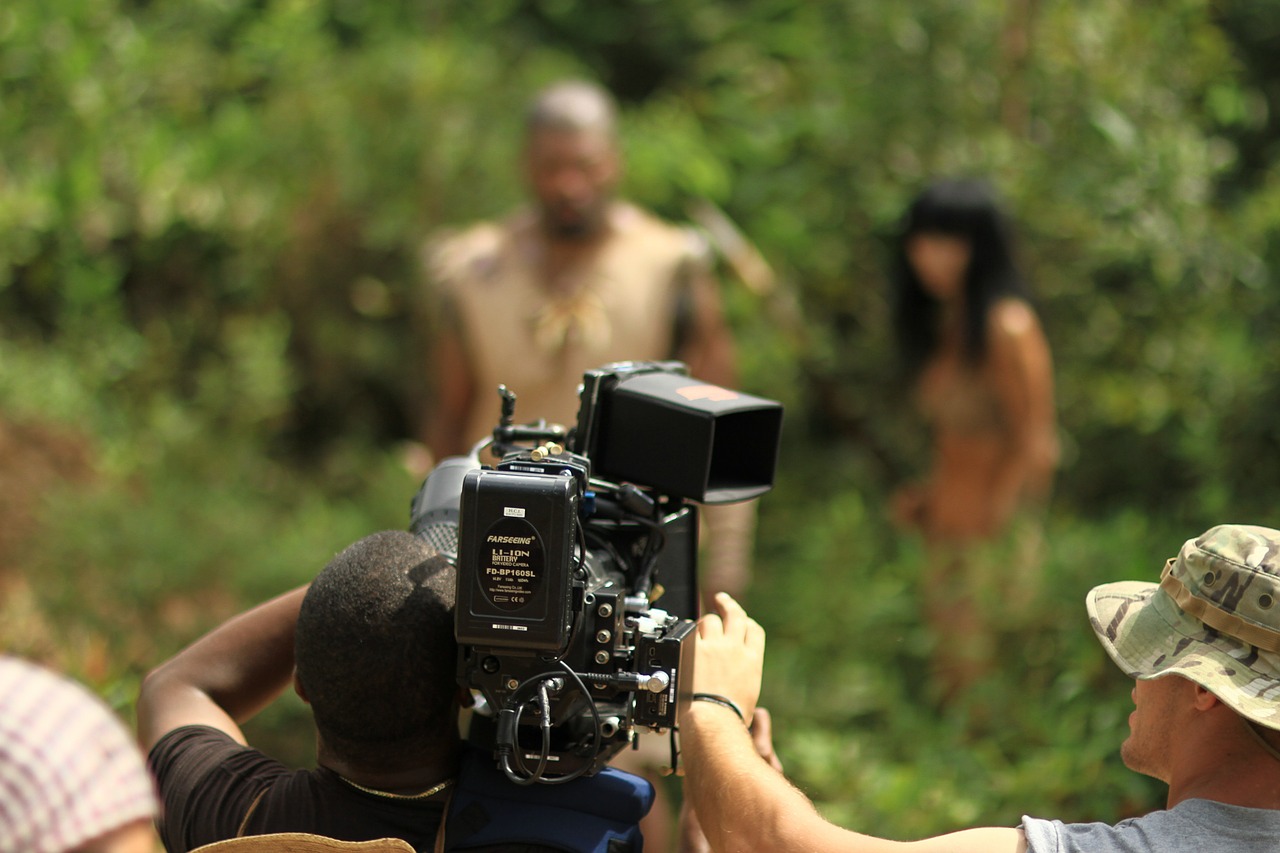 The 2019 approach is more conservative that 2018's, but it's unclear whether the state House can stomach it.
Like sequels that never come, a reboot of the program that brought productions such as "Burn Notice" and "Dolphin Tale" to the Sunshine State has been elusive.
The first program was initiated by then-Governor Jeb Bush in 2004. Since the well ran dry on Florida's last film package, passed in 2010, the state has shed productions left and right — gone are the days of "Bloodline," "Ballers" and many others. According to not-for-profit association Film Florida, the state lost more than 60 major film and television projects in the last 4 years that would have spent more than $1 billion in Florida.
Now it's Florida's neighbors, most notably Georgia, that are snapping up nearly every film production from Lifetime movies of the week to the latest Avengers flick. And those projects are adding heaps of cash to their economies: The film industry accounted for $4.6 billion in wages from 455 projects and had a $9.5 billion economic impact in Georgia last year.
Several lawmakers have been attached to legislation that would have put Florida back in contention with the rest of the Southeast. Former Republican Sen. Nancy Detert carried the torch during her time in the Senate and Democratic Sen. Annette Taddeo attempted to resurrect a program last year.
In both cases, the proposals got some love in the state Senate but flopped in the House. There's something about the word "incentive" that gets the more conservative of the two chambers in a tizzy.
This year could be different, however, as RPOF Chair and Sarasota Sen. Joe Gruters is behind the effort to lure projects back to the Sunshine State. And, deftly, his bill (SB 526) was drawn up without using that dirty word and focusing primarily on return on investment.
Rather than promise cash to project on a first-come-first-serve basis, Gruters' proposal would make projects eligible for a partial reimbursement via grants based on ROI once the final product is completed and audited.
Specifically, film, television and streaming projects would be eligible for a check from the state covering the lesser of 20 percent of Florida production costs or $2 million, so long as a thorough review shows 60 percent of the staff were state residents, 70 percent of the filming days were spent in Florida, and at least one Florida veteran was on staff.
The Gruters-backed grant program, based off North Carolina's system, would also make projects eligible for another 3 percent reimbursement if they film in an underutilized portion of the state or the content if "family-friendly." The foundation of the program came from a concept that was scored at a 1:1 ROI in 2016 and this version of the program is said to have an even higher ROI.
Whether the House can stomach that approach is unclear.
House Speaker Jose Oliva has long said he views production incentives as "tantamount to corporate welfare," and House spokesman Fred Piccolo recently said Oliva's position remains the same even while Speaker Oliva's own Miami-Dade County stands to lose the most jobs and spending.
There's also no companion bill to SB 526 in the House. Democratic Reps. Michael Grieco and David Silvers — the House champion of Taddeo's 2018 effort — were signed on to sponsor an identical proposal, but it was withdrawn before introduction.
One thing is certain: Outside interests see the incentives vs. grants change as pure semantics.
Americans for Prosperity-Florida, the Sunshine State's chapter of the free market organization founded by billionaire businessman Charles Koch, is the most outspoken of the bunch.
The folks at AFP-FL take the same stance on film as they do on stadiums — no way, no how. The group points to reports from the state's office of Economic and Demographic Research showing a lousy return on investment for the state's past film programs.
Those reports show Florida recouped between 18 and 43 cents on the dollar when incentives were flowing, though they don't account for tertiary benefits such as boosts to tourism, the state's No. 1 industry. No comment on the ROI of the new program.
The most popular counter to those figures are the admission logs at the Clearwater Marine Aquarium, where "Dolphin Tale" and its sequel were filmed. An economic impact report put out by the aquarium shows it tallied 163,000 visitors in 2010, but by 2012 — the first full year after "Dolphin Tale" hit theaters — that figure had more than quadrupled. Also, according to the Monroe County Tourist Development Council season 1 of "Bloodline" was responsible for generating $65 million in new travel spending, 1,738 jobs and $9.4 million in state and local tax revenue in addition to the $30 million in production spending.
But those who haven't been swayed by that report, released in 2015, aren't likely to have an epiphany four years later. Still, there are plenty of groups in the bill's corner.
When SB 526 cleared its first committee last month, the Associated Industries of Florida, the Florida Chamber of Commerce, Florida TaxWatch and Film Florida all voiced support, and the latter of those two organizations have been the most vocal.
According to a Florida TaxWatch report, the film and television industry employs about 26,000 Floridians, and those jobs pay nearly 70 percent more ($81,720) than the state average. Another estimated 25,000 Floridians work in the digital media industry, also covered under Sen. Gruters proposed program.
In the report, Florida TaxWatch said: "Maintaining the status quo is not a viable option."
If the proposal gets some traction in the House, those chants of "corporate welfare" could be drowned out by a Rick Scott-era cry of "jobs, jobs, jobs."