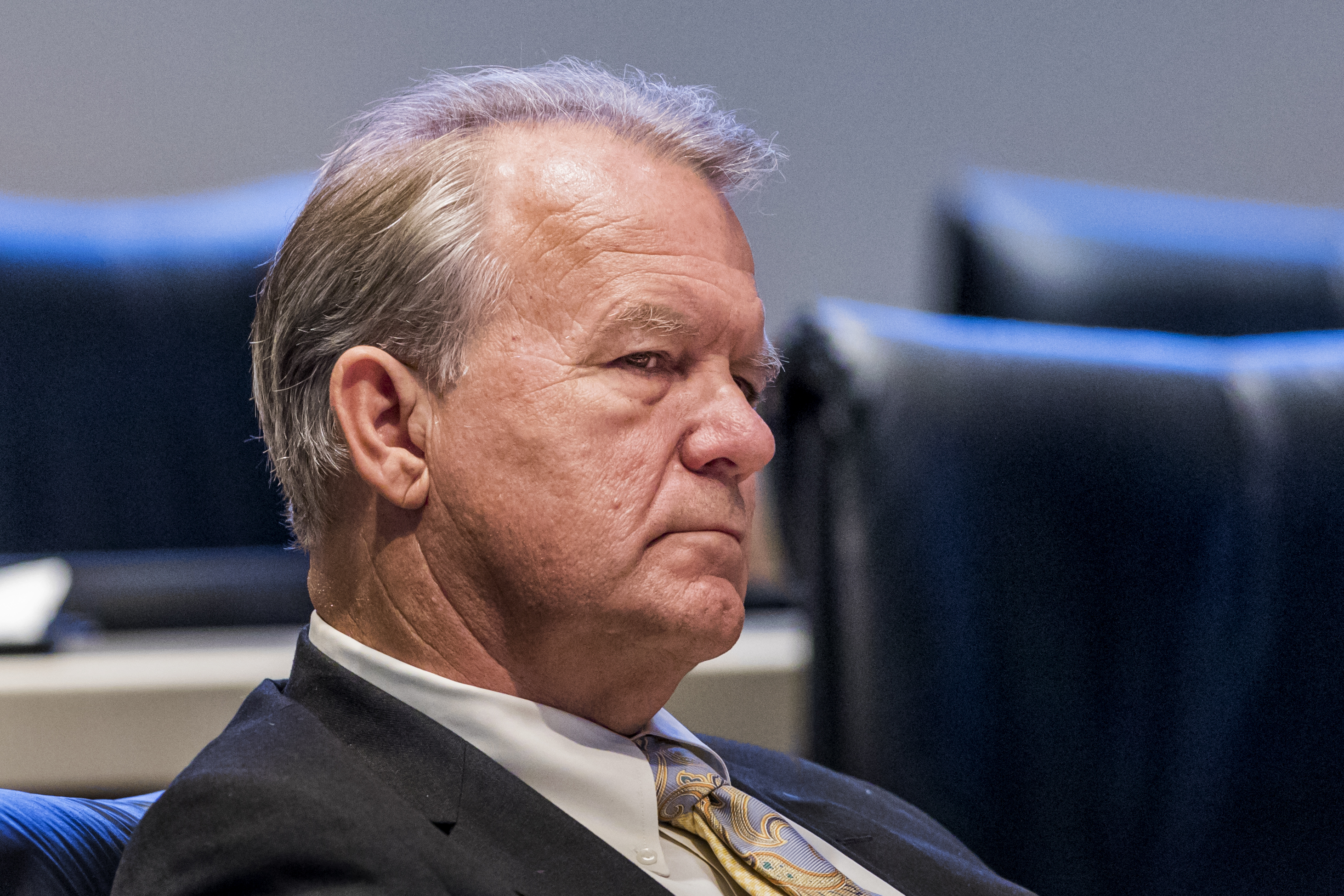 "Making sure that the consumer has the right to redress of some sort is very important to me."
Florida's one-way attorney fee would live on under legislation approved Monday by the Senate Banking and Insurance Committee.
But it would be reserved for policyholders only.
Any repair contractors suing under an assignment of benefits (or AOB) agreement could force an insurance carrier to pay its attorney fees only if a judge declares it the prevailing party.
The 5-3 vote sends the legislation (SB 122) to the Judiciary Committee.
Sen. Tom Lee, a Brandon Republican who voted against the bill the last time the panel considered it, praised committee chairman — and bill sponsor — Doug Broxson for making the measure more consumer-friendly.
"Making sure that the consumer has the right to redress of some sort is very important to me," Lee said.
"When the chairman moves away from being so dogmatic about it, you've got to give him a little respect, give him time to move with it," Fort Lauderdale Democrat Perry Thurston Jr. added.
The language adopted appeared Friday afternoon in the form of an amendment prepared by Broxson.
It would require vendors seeking AOB agreements to inform policyholders of certain consumer rights, including the right to rescind a deal within three days — or 14, if the vendor hasn't done "substantial" work.
"Substantial," however, goes undefined.
Judges would determine which party has prevailed "on the significant issues of the case" based on the issue litigated; the amount a vendor claims versus that recovered; the existence of any setoffs and counterclaims; and settlement offers made in advance of litigation.
The bill would cover homeowner and auto policies.
Lee wasn't completely satisfied — for example, questioning whether the 14-day rescission period is adequate. But Broxson's gives were enough for Thurston to withdraw his consumer- and vendor-friendly amendment.
Similarly, Miami Democrat Annette Taddeo withdrew her amendment to prevent insurers from steering policyholders to preferred vendors. Both still voted against the bill.
"I do see us moving in the right direction toward some sort of compromise," Thurston told Broxson during debate.
"I also believe you have brought us to where we can be with you," Taddeo said. "I won't be with you on the bill, but I am encouraged by the amended bill."
The outcome was the result of extensive negotiations, Broxson said following the vote.
"We've had a lot of conversations — good conversations," he said.
The one-way fee was intended to benefit policyholders, not a business going up against another business — "it made sure they could stand up to Goliath," he said.
"Prevailing would be completely up to the judge. Whichever side proves their point to the degree that satisfies the judge that somebody won and lost."
The amendment pointedly did not adopt language from last year's House AOB bill defining winning and losing according to the size of judgments compared to insurers' original offers, Broxson said.
But he's open to discussion: "We're going to see how that resonates," he said.
"The movement is the prevailing party (language) that was introduced — not just saying we're going to do away with the so-called one-way attorney fee," Thurston said.
He also liked the rescission and other consumer-protection language.
"If we see more of that, I'm willing to say, 'Let's continue to work,'" Thurston said. "Now, if we get to the end and there's not more movement, when we see it in (the) Rules (committee), I'll be a 'no' again."
Insurance Commissioner David Altmaier later issued the following statement:
"Chair Broxson has remained committed to bringing relief to Floridians who continue suffering from AOB abuse and the exploitation of Florida's unique attorney fee structure. Today marks the beginning of National Consumer Protection Week, and the advancement of SB 122 is a win for consumers across our state.
"Addressing the AOB crisis will remain a top priority in the coming weeks and months. We must protect Floridians from the bad actors who seek to maximize profits at the expense of every policyholder in our state."
And Edie Ousley of the Florida Chamber of Commerce said:
"Today's action is a huge victory for consumers and efforts to protect policyholders from increasing insurance rates. We are extremely grateful to Senate committee members for recognizing that the status quo is no longer a viable option and something must be done to stop AOB abuse.
"While this legislation still has a way to go, the Senate committee's support is a significant step, and we look forward to working with Senate and House leadership on reaching common-sense legislation this session."