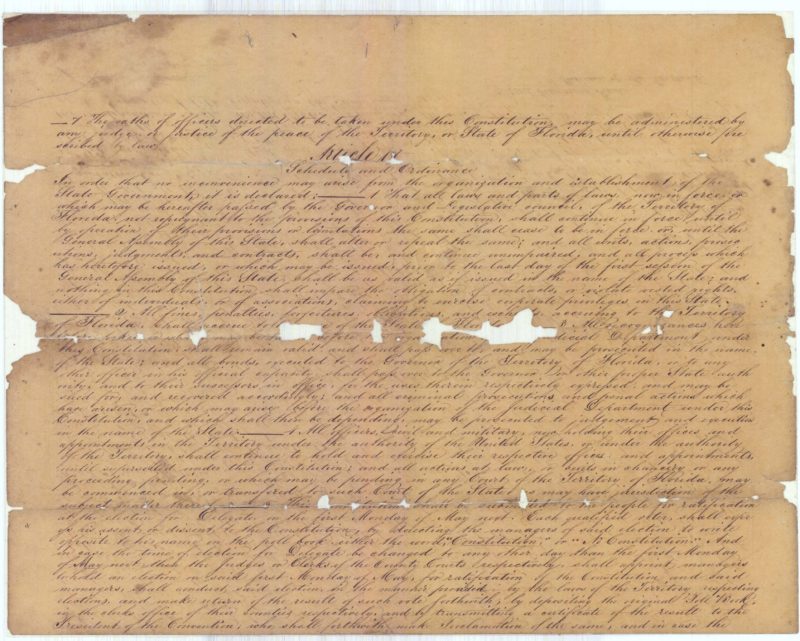 Legislation is moving in the House and the Senate.
A bill that could let voters end the controversial practice of bundling constitutional amendments cleared its second Florida House panel on Tuesday.
HJR 53, sponsored by Republican Reps. Bobby Payne and Cord Byrd, was favorably reported by State Affairs by a 22-0 vote.
The bill must clear Judiciary, then it will be ready for the House floor. The Senate version likewise has one committee stop left.
If the bill becomes law, people will get to vote for an amendment that itself limits future amendments to one subject in the next general election.
Legislative interest in this matter occurred after the Constitutional Revision Commission bundled together a number of unrelated measures and put them on the ballot.
Amendment 9, which banned offshore drilling and vaping in indoor workplaces, was the most widely noted of the odd combinations from the CRC. Nearly 69 percent of voters approved that amendment, even as editorial boards and others wondered why the two bans were yoked together.
The public was interested as well: Twenty appearance cards were filed, according to Chairman Blaise Ingoglia. Groups ranging from Americans for Prosperity to the Florida AFL-CIO support this legislation.
Democrats, such as St. Petersburg Rep. Wengay Newton, noted that the amendment process in 2018 was a "travesty of justice."
The CRC won't meet again till 2038 (assuming it isn't eliminated before then). That time frame certainly will give the body's next iteration time to process the changes proposed in the current bill — should it become the law of the land.
Last updated on March 5, 2019