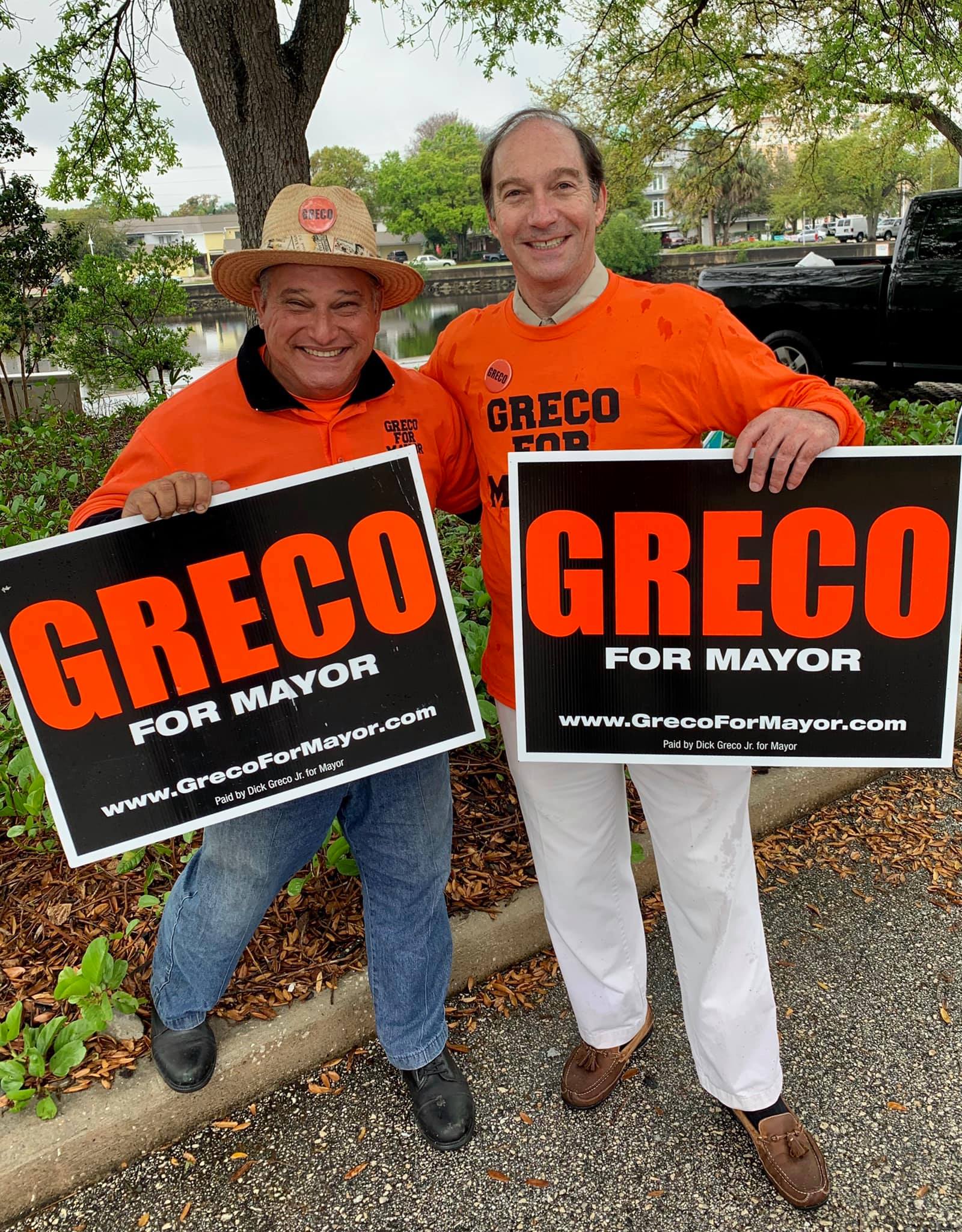 It could mean a lot of things.
Voter turnout on Election Day (so far) is highest in South Tampa and Westshore.
That could mean a lot of things.
Polls show Jane Castor with a commanding lead citywide, but the race for second place is up in the air. The most recent polls show David Straz with an edge over Dick Greco Jr. with Harry Cohen not far behind.
If that's the case, strong voter turnout in South Tampa could be huge.
Straz has spent most of his time campaigning in East and West Tampa appealing to low-income and minority voters with messages ranging from increasing the minimum wage to $15 an hour to stamping out racial profiling many in those communities felt was prevalent among Tampa Police Officers under former Police Chief Jane Castor's watch.
However, Greco and Cohen have spent a lot of time in the voter-rich South Tampa neighborhoods. So too has former Hillsborough County Commissioner Ed Turanchik.
Cohen might have a bit of an edge in those communities. For eight years he's represented many of those neighborhoods on City Council, and he's a neighbor.
But South Tampa is also the city's epicenter for more conservative voters, which in recent weeks Greco has been targeting.
Three South Tampa precincts have already reached or exceeded 30 percent voter turnout. The city as a whole so far has reached just 17 percent.
Another four precincts don't have turnout percentages quite as high, but are large precincts that have still had a relatively decent showing so far. For example, Precinct 101 at the city's southernmost point has turned out more than 4,500 voters so far. That's just 11 percent turnout so far meaning there are plenty more voters left to reach.
Precinct 107, in the heart of South Tampa, has also turned out nearly 5,000 voters; turnout there is pacing the city.
If voter turnout over-performs in South Tampa for either Cohen or Greco – or both – it could sway Straz's overall performance in the race depending on how well his East and West Tampa strategy works out.
Thus far, West Tampa turnout is trending higher than the city average, but that district has also been heavily targeted by Mike Suarez who could be splitting the vote with Straz in those neighborhoods. Further, East Tampa is trending lower than the city average so far.
It's too soon to say if any of those trends will paint a solid picture of Tuesday night's results, but like so many elections over the past few years, voters know not to necessarily trust the polls and these voter trends are suggesting the race is anything but in the bag.
Polls close at 7 this evening with the highest turnout on Election Day expected during the final two hours of voting as people head home from work.