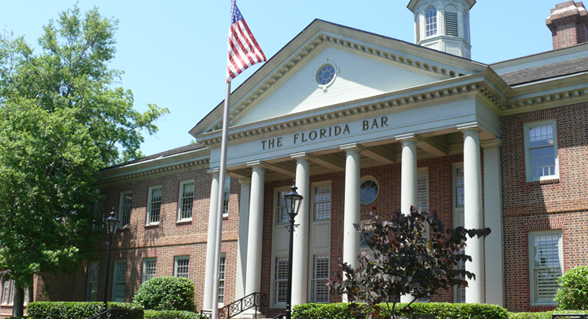 He blamed the problem on "certain law firms."
Chief Financial Officer Jimmy Patronis wants The Florida Bar to do something about assignment of benefits, or AOB, abuse.
Patronis wrote Tuesday to Bar President Michelle Suskauer, blaming the problem on "certain law firms" that are "working in concert with contractors to exploit AOB provisions by inflating costs for unmerited payouts."
They are, he said, "weaponizing" the state's one-way attorney fee statute, which requires insurance companies to pay legal costs for policyholders who successfully challenge claims handling in court.
Patronis' Department of Financial Services oversees state insurance regulators and fields consumer complaints. A request for comment is pending with the Bar's communications office.
"Since the state's legal environment regarding AOB is so friendly to plaintiffs' attorneys, we are concerned that many firms are robo-signing complaints without performing necessary due diligence," Patronis wrote.
"Given the sheer number of AOB cases being pumped out, if left unchecked these activities threaten to have the same outcome as when certain firms took advantage of the mortgage foreclosure crisis for profit," he continued.
"We cannot control natural disasters, so I'm calling on The Florida Bar to help solve this man-made one by coming to the table to help address this crisis."
Critics accuse a small cadre of plaintiffs attorneys of exploiting AOBs to file unwarranted lawsuits against insurers, forcing premium hikes on all policyholders. The attorneys and contractors accuse carriers of forcing litigation by nonpayment or lowballing of claims.
Whether the Bar could do anything about it has come up before, most recently during a Senate Banking and Insurance Committee hearing on Monday.
The committee advanced compromise legislation restricting access to the one-way attorney fee to policyholders only. Third parties like contractors could recover fees only if judges pronounce them prevailing parties.