"The depth and breadth of experience, relationship and focus on customer service are unparalleled."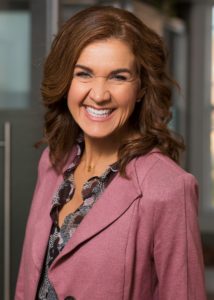 Tampa-based firm Shumaker Advisors announced a trio of new additions Wednesday, with veteran government relations expert Amy Maguire topping the list.
Maguire's résumé includes more than two decades of experience and a long list of specialties.
She started her career in mergers and acquisitions Fifth Third Bank, later transitioning to the health care industry with a job in government and community relations at Orlando Health, and a leadership role at the Florida Trauma Alliance.
Following those gigs, she spent nearly 15 years working for Johns Hopkins All Children's Hospital in St. Petersburg, rising to the rank of vice president. In 2016, she moved over to Coca-Cola Beverages Florida, where she held the same title.
Her addition to the Shumaker Advisors roster comes the same day as the firm announced it's bringing on longtime political strategist Mike Hamby and communications expert Madeline Sullivan.
Hamby is a former executive director of the Florida Democratic Party. His 30-year career includes working as the staff counsel to former US Sen. Howell Heflin of Alabama, special counsel to the Democratic National Committee and as counsel to the standing committees to five Democratic National Conventions.
Hamby has also led several ballot efforts, including the successful "Strengthen Our Schools" referendum in Hillsborough County.
Sullivan is a graduate of the University of South Florida and will join Shumaker Advisors as a policy and communications manager. The firm said she'll complement the team with her communications expertise as she develops and implements communications strategies.
"The depth and breadth of experience, relationship and focus on customer service are unparalleled," said firm president Ron Christaldi. "We are honored to welcome our new leaders and look forward to expanding services to our clients and to be even more involved in our community."
Maguire, Hamby and Sullivan will serve Shumaker's clients on the local state and federal levels. They join a firm roster that already includes former U.S. Rep. David Jolly, Ed Miyagishima, Patrick Baskette, Carlye Morgan, Jennifer Wilson, and Joel Freedman.