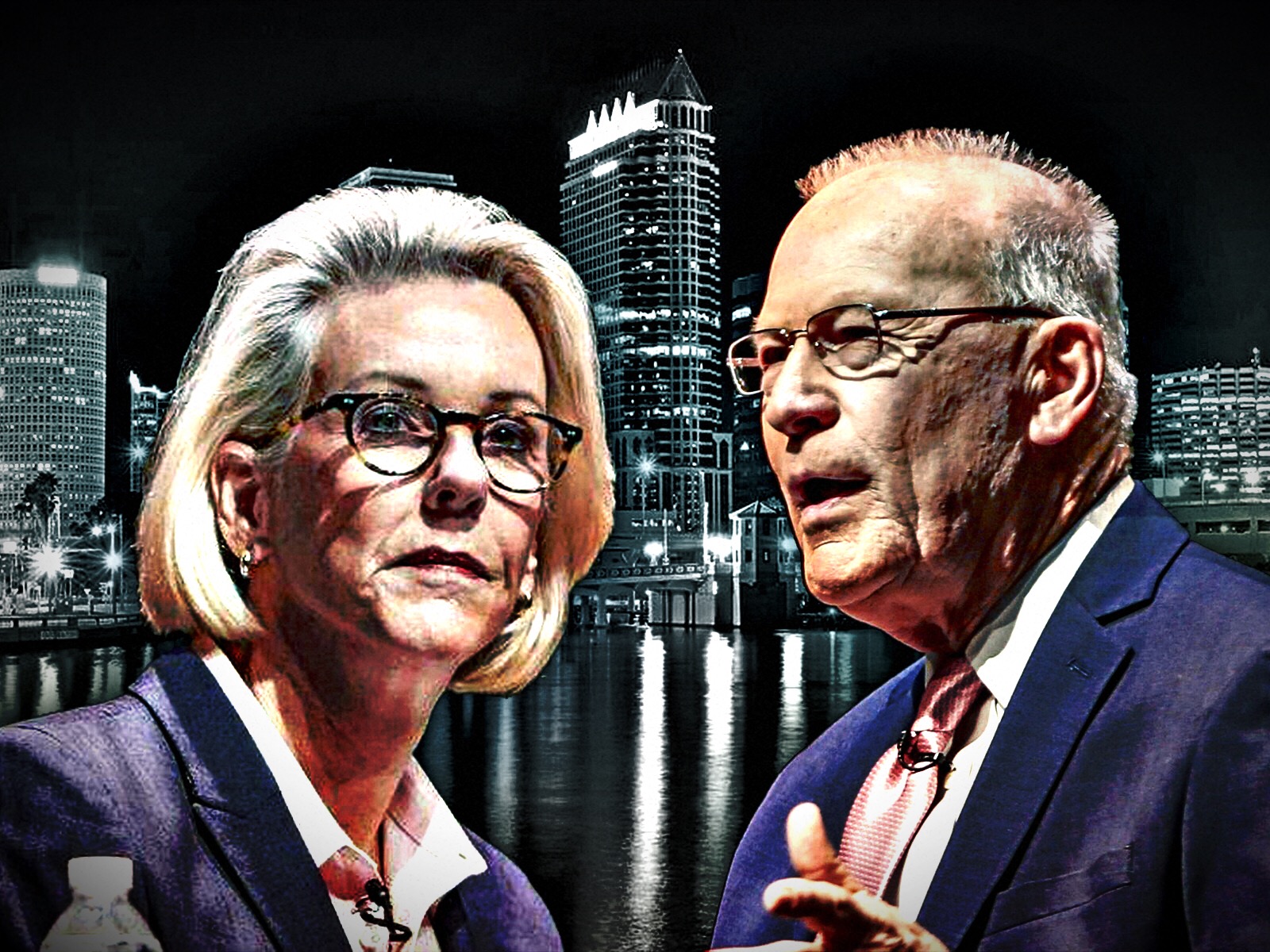 If all of the same voters showed up, Castor would need 980 more votes to win.
Of the five candidates for mayor whose campaigns ended Tuesday night, only one has so far said he would endorse a candidate in the runoff.
Dick Greco Jr., who finished fifth in the race, said in a text he phoned Jane Castor on election night offering his support "for the benefit of our great city and its wonderful people."
It might not seem like a huge nod for Castor. Greco received just 4,156 votes – less than 9 percent of the overall vote.
But even just that one endorsement from a previous opponent could put Castor into winning territory when she faces David Straz in the April 23 runoff.
Castor nabbed an impressive 48 percent of the vote Tuesday. That amounts to 23,318 votes out of a total 48,594. Though it's unlikely, if all of the same voters showed up for the runoff, Castor would need 980 more votes to win.
That means more than 3,000 of Greco's supporters could buck his endorsement and choose Straz and Castor could still win even if all of the voters for Harry Cohen, Ed Turanchik, Mike Suarez and Topher Morrison chose to vote for Straz.
Also consider this.
The voters most likely to show up again for the runoff election are those who already cast ballots for the two candidates in the runoff. A total of 30,836 ballots were cast for either Castor or Straz. Castor received 76 percent of those votes.
There were 17,758 votes cast for the five losing candidates, including a handful for a write-in candidate. Again, if the voting turnout were exactly the same, Castor would only need 980 of those votes to win while Straz would have to woo 16,778.
While it's entirely hypothetical, voter turnout does not historically change much from a municipal election in Tampa to a runoff. In 2011, for example, voter turnout increased just 0.2 percent in the runoff.
There were 21,152 votes cast for candidates who did not make the runoff that year. Bob Buckhorn, who came in second in the election but won the runoff, picked up nearly 17,000 votes. Rose Ferlita picked up just less than 5,000.
That data paints a grim picture for Straz and shows a difficult if not impossible path to victory.
Still, Straz refuses to give up. He's convinced he can not only earn votes from his previous competitors, but steal votes from Castor. He alluded to that Wednesday during a press conference in which he said some voters might change their minds and promised to target votes from other candidates' supporters.
Losing Greco to Castor might not be the end of the world for Straz, but if more of the losing candidates come out in her favor, the picture will become even more grim for him.
Worse still for Straz, with his endorsement, Buckhorn vowed to pound the pavement campaigning for Castor and, with his 2011 turn-around victory as evidence, Buckhorn has proven to be an expert campaigner.
What does that mean?
Castor needs only to stay the course in her campaign, reminding voters what she has to offer in terms of knowledge and experience. Straz, on the other hand, not only has to convince voters to support him, he also has to convince them not to support Castor.
Let his negative attacks against her commence.