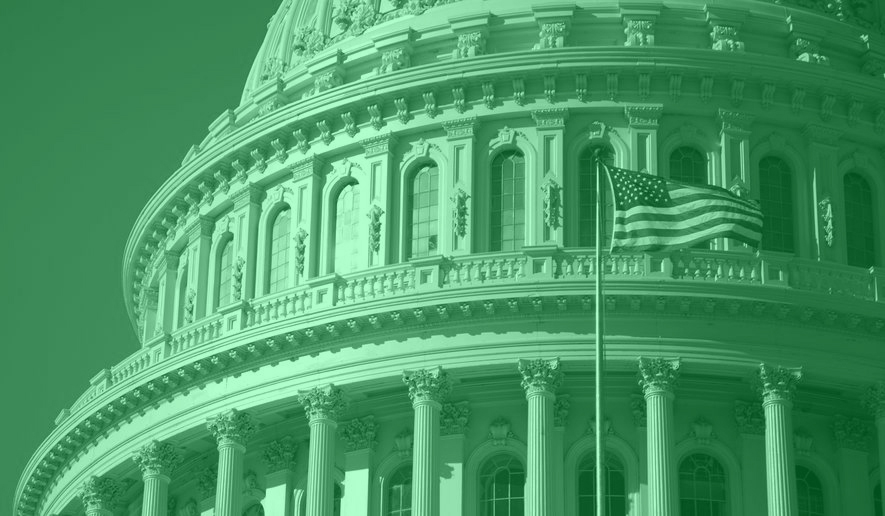 Ilhan Omar is sharing some of Donald Trump's spotlight, which is not a good thing.
Omar causes stir
The national media seemingly tracks every move made and every word spoken by President Donald Trump.
After all, he makes a lot of moves and speaks a lot of words.
This week, Trump has shared some of that spotlight with Democratic Rep. Ilhan Omar of Minnesota, who has a penchant, like Trump, for tweets that raise the ire of opponents. Her Democratic colleagues, including Reps. Ted Deutch, Debbie Wasserman Schultz and Lois Frankel, have called out her anti-Israel tweets.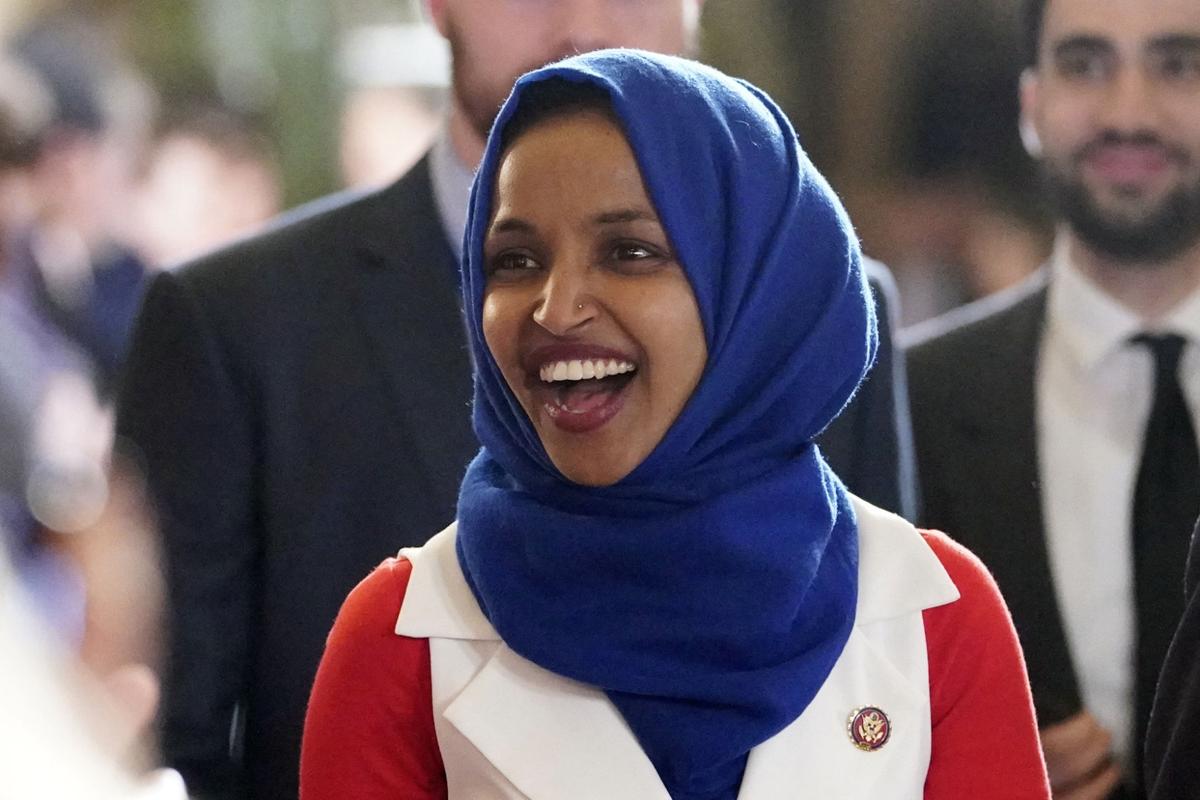 Most recently, Omar referred to "dual loyalty" to both Israel and the U.S., prompting a strong rebuke from House Foreign Affairs Committee Chairman Eliot Engel, a New York Democrat. Deutch also responded via Twitter with his pride in serving as a Jewish American.
"Dual loyalty? Jews proudly serve our country," Deutch said. "I serve in the U.S. House. My father served in the U.S. Army. As a Jewish soldier, he was given this book before fighting the Nazis on the battlefields of Europe. We are proud, loyal Americans."
The Democratic-led House is trying to pass a resolution condemning anti-Semitism. That resolution, led initially by the staffs of Speaker Nancy Pelosi, Rep. Jerrold Nadler, Majority Leader Steny Hoyer and Deutch, has heightened the division among Capitol Hill Democrats.
A watered-down version, which included several areas of hate, emerged and passed by a 407-23. Deutch was disappointed by what transpired but voted for the resolution anyway.
Dual loyalty?

Jews proudly serve our country. I serve in the https://t.co/S6NxXJsWh8.

My father served in the U.S. Army. As a Jewish soldier, he was given this book before fighting the Nazis on the battlefields of Europe.

We are proud, loyal Americans.

Shabbat Shalom. pic.twitter.com/ElcKeQVyHv

— Rep. Ted Deutch (@RepTedDeutch) March 1, 2019
"But I feel let down by some colleagues who seem to have questioned those of us who feel the weight of history when we hear classic anti-Semitic language — history that has led to targeting Jews, expelling Jews from their countries, violence against Jews, and attempts to exterminate the Jewish people," the Boca Raton Democrat said in a statement.
"Anti-Semitism is worthy of being condemned, singularly. I hope this painful week is never repeated in this Congress."
While defending Omar's statements is difficult in Florida, Deutch and Wasserman Schultz are calling out a leader of the conservative House Freedom Caucus. Republican Rep. Jim Jordan of Ohio criticized Nadler's approach to investigations of Trump with a tweet that mentioned Tom Steyer, a pro-impeachment billionaire benefactor of liberal causes and candidates.
"Nadler feeling the heat big time. Jumps to Tom $teyer's conclusion — impeaching our President — before first document request," Jordan said.
Wasserman Schultz quickly demanded an apology from Jordan for his use of "derogatory, anti-Semitic stereotypes." She was referring to the use of the dollar sign in Steyer's name, whose father was Jewish. Deutch retweeted a Nadler tweet calling Jordan's statement both "inane and anti-Semitic."
Jordan's response came through a spokesman, who said: "the $ symbol represents dollars, of which Mr. Steyer has approximately 1.6 billion and has committed eight figures to fund far left-wing causes."
As the week draws to a close, the realization set in that Omar has achieved the almost impossible feat of becoming equal to Trump in the world of Twitter.
Trump's in trouble?
One year before the Florida presidential primary, a new poll shows Trump under water for re-election in Florida. The poll conducted by Bendixen and Amandi International shows 53 percent of polled Floridians believe the President should not be re-elected, while 40 percent say he should.
The double-digit deficit for Trump is contrary to an assessment by a well-known political analyst. Last week, Larry Sabato's Crystal Ball put Florida in a "Leans Republican" category.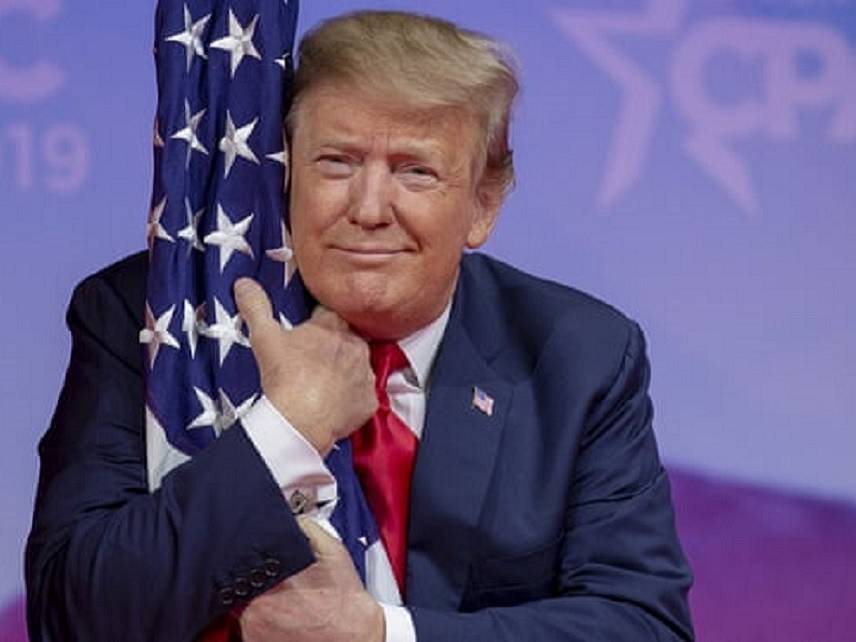 "This idea that we need to re-evaluate Florida as a swing state is utterly disproved by this poll," said pollster Fernand Amandi, who conducted the survey. "Florida remains the swing state prize. The $64,000 question is, 'Can Democrats not named Barack Obama seize that prize?'"
Respondents break down into 39 percent Democrat, 38 percent Republican and 23 percent independent or "other." The most substantial plurality of respondents, 42 percent, came from the I-4 Corridor, while 27 percent were from the vote-rich region of Southeast Florida.
A subsample of the poll asked Florida Democrats which of their party's announced or potential presidential candidates they favored. Former Vice President Joe Biden led the way with 26 percent, followed by Vermont Sen. Bernie Sanders with 11 percent and California Sen. Kamala Harris with 9 percent.
See you in court, Cuba
Rebels led by Fidel Castro took control of Cuba 60 years ago, gaining power and the property of its people along the way. Six decades later, Trump has opened the door for American citizens to sue the Cuban companies aligned with the government now holding those assets.
In 1996, President Bill Clinton signed the Helms-Burton Libertad Act, which would allow Americans to sue Cuba and aligned companies over disputed holdings. Two key provisions that would facilitate the lawsuits were put on hold by multiple administrations, but to the delight of both Florida Senators, Trump announced this week he would end those suspensions.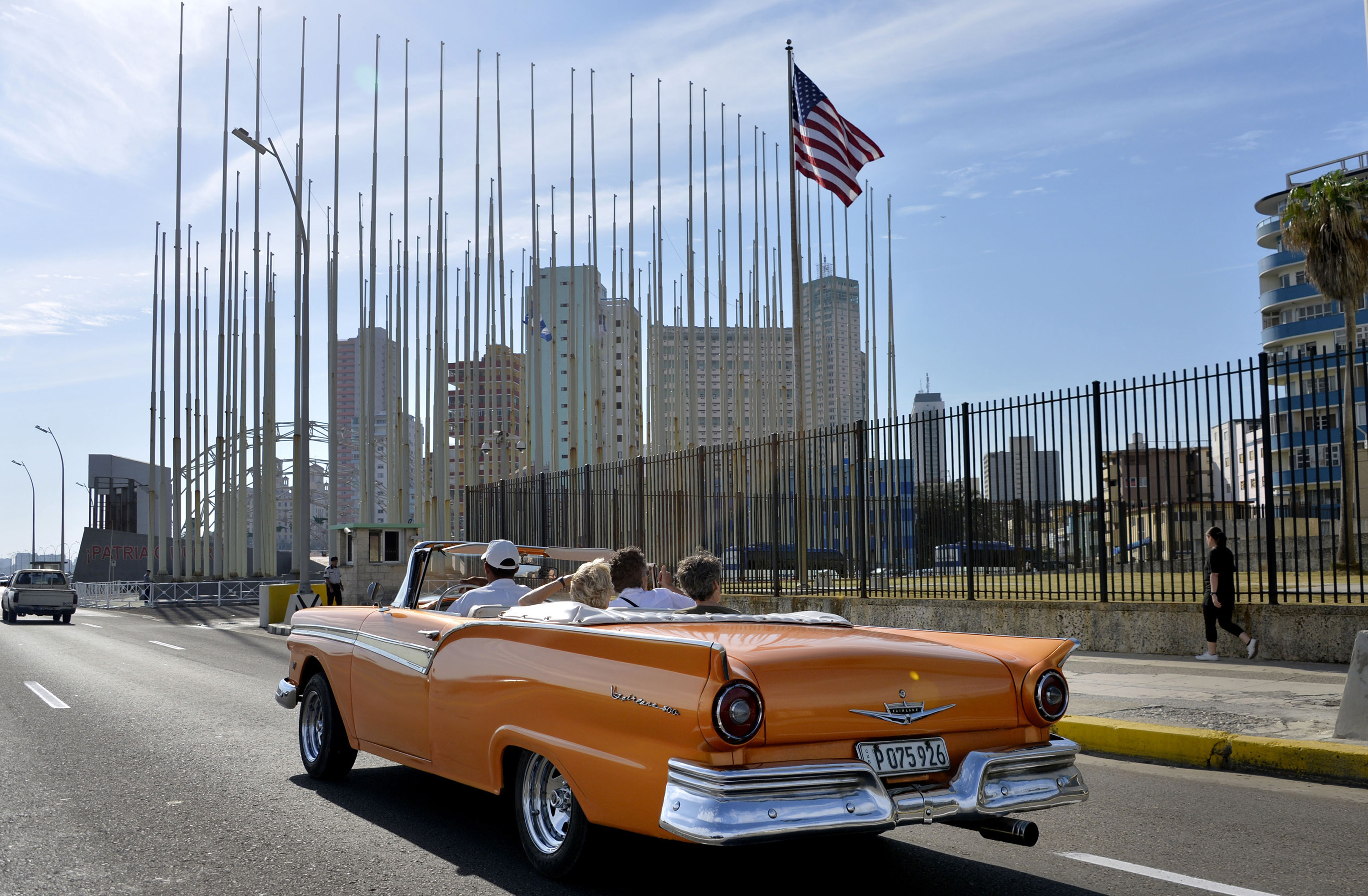 "President Donald Trump's strong action on the Libertad Act will further hold the Cuban regime accountable," said Sen. Rick Scott in a statement." "I urge him to continue with the planned implementation this month, so we can help begin a new day of freedom and democracy for Cuba and its people," Scott stated.
Even the Trump administration had signed on to end the hold on Title III and Title IV of Helms-Burton. Cuba's support of Venezuelan dictator Nicolas Maduro was apparently a factor.
"President Donald Trump is sending a strong message that the United States will not sit idly by while the Cuban regime continues to support the Maduro crime family at the expense of the Venezuelan people," Sen. Marco Rubio said in a news release. "Justice is coming, and it is just getting started."
Republican Rep. Mario Diaz-Balart of Miami said, "Justice for the victims of the Castro regime's confiscations is long overdue."
Matter of time
Florida and most of the United States is set to switch to daylight saving time this weekend. Rubio is disappointed the clocks are not already ahead by one hour.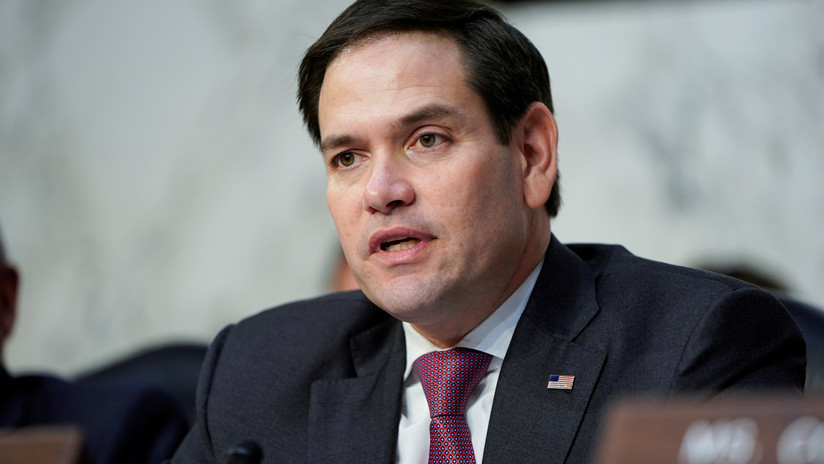 Last year, he introduced legislation that would allow Florida to make the change for the state to recognize daylight time 12 months per year. The Florida Legislature overwhelmingly approved, and then-Gov. Scott signed, a bill that said, "daylight saving time shall be the year-round standard time in the entire state."
The Sunshine Protection Act did not win approval on Capitol Hill, but Rubio reintroduced the bill this week, hoping for a better result. Longboat Key Republican Rep. Vern Buchanan introduced the companion bill in the House.
Rubio said there are plenty of good reasons to make the change.
"Studies have shown many benefits of a year-round daylight saving time, which is why Florida's legislature overwhelmingly voted to make it permanent last year. Reflecting the will of the State of Florida, I'm proud to reintroduce this bill to make daylight saving time permanent nationally," Rubio said.
Some oppose the move. Among those is the Florida PTA, who expressed concern about children waiting for school buses or walking to school in the dark during the winter months.
The current season of daylight saving time extends from the second Sunday in March to the first Sunday in November.
Gaetz v. Scott
When it began is not certain, but some bad blood seems to remain between Scott and Republican Rep. Matt Gaetz. Following last week's national story of Gaetz attacking and later apologizing to, former Trump attorney Michael Cohen, Scott threw a little gasoline on the fire.
"I think it's disgusting and I'm glad he apologized," Scott told reporters. "If you're trying to intimidate a witness, that's wrong."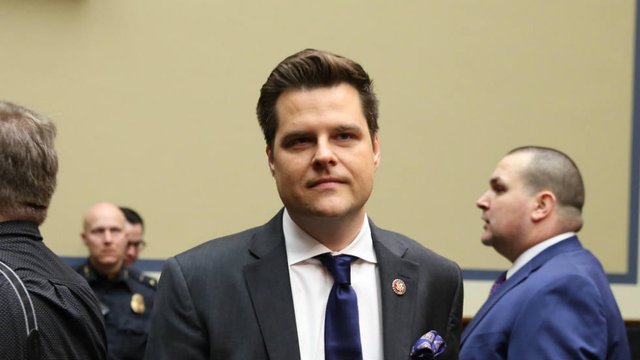 Gaetz tried to downplay any feud from his end by pointing out he helped Scott during the postelection period when Scott was trying to hang on to a slim election night victory.
"When I got a call from the Oval Office dispatching me to Broward County to help Rick Scott, I went," Gaetz told POLITICO. "I wish our new senator nothing but the best."
Gaetz would admit that while he was trying to help flip a Democratic Senate seat, he was also in Broward County to assist his friend Ron DeSantis, who was also trying to survive a close call in the latter's race for Governor.
Things seemed to spill out into the open on Inauguration Day in Florida. Scott had made 84 appointments to boards and commissions on his way out the door.
The former Governor left before DeSantis delivered his inaugural address, prompting a sarcastic tweet from Gaetz, saying Scott likely left early "to make more appointments." Other quiet tit-for-tats are rather well-known, including one involving Gaetz's father, former Florida Senate President Don Gaetz.
The next two years will prove interesting.
Saving the whales
The North Atlantic White Whale is endangered, but two Floridians are among those seeking their protection through legislation. Republican Reps. John Rutherford and Bill Posey have joined with a bipartisan group of lawmakers to help increase the species that has dwindled to about 425 left in the world.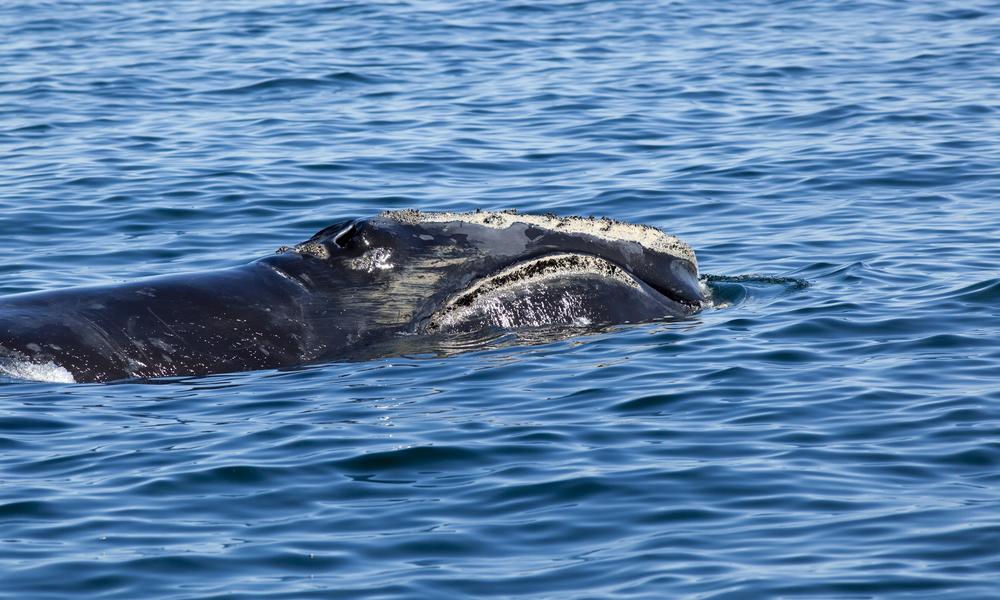 The Scientific Assistance for Very Endangered (SAVE) Right Whales Act looks to create government grants that states, nonprofits, and members of the fishing and marine shipping industries can utilize to fund research and efforts that restore the North Atlantic right whale population. Rutherford joined with Massachusetts Democrat Seth Moulton to launch the bill with Posey joining as a co-sponsor.
"The North Atlantic right whale is on the brink of extinction. We must empower scientists, fishermen, and government to work together to find innovative solutions to rebuild this marine mammal species," Rutherford said in a joint news release. "The loss of the right whale would disrupt the entire ocean ecosystem — upsetting fish stock viability, tourism, and our coastal economies that rely on healthy oceans.
In addition to the grants, the bill would fund government research to track plankton, the whales' main source of food. According to Defenders of Wildlife, a 70-ton right whale eats about 2,600 pounds of zooplankton per day during peak feeding season. Researchers want to learn more about how human actions affect zooplankton, which in turn affects the health and migration patterns of the whales.
"This bill is an important step in protecting and restoring the population of our right whales," Posey added. "Florida is home to diverse marine wildlife which is critical to maintaining the balance of our delicate ecosystem. It's something we all depend on."
The bill also has support from upward of 30 other organizations.
Boositng entrepreneurs 
Within the context of strong economic news, Rep. Daniel Webster celebrated the passage of a bill he co-sponsored. The Innovators to Entrepreneurs Act, designed to focus on the essential skills of starting a successful business, passed the House by a 385-18 vote.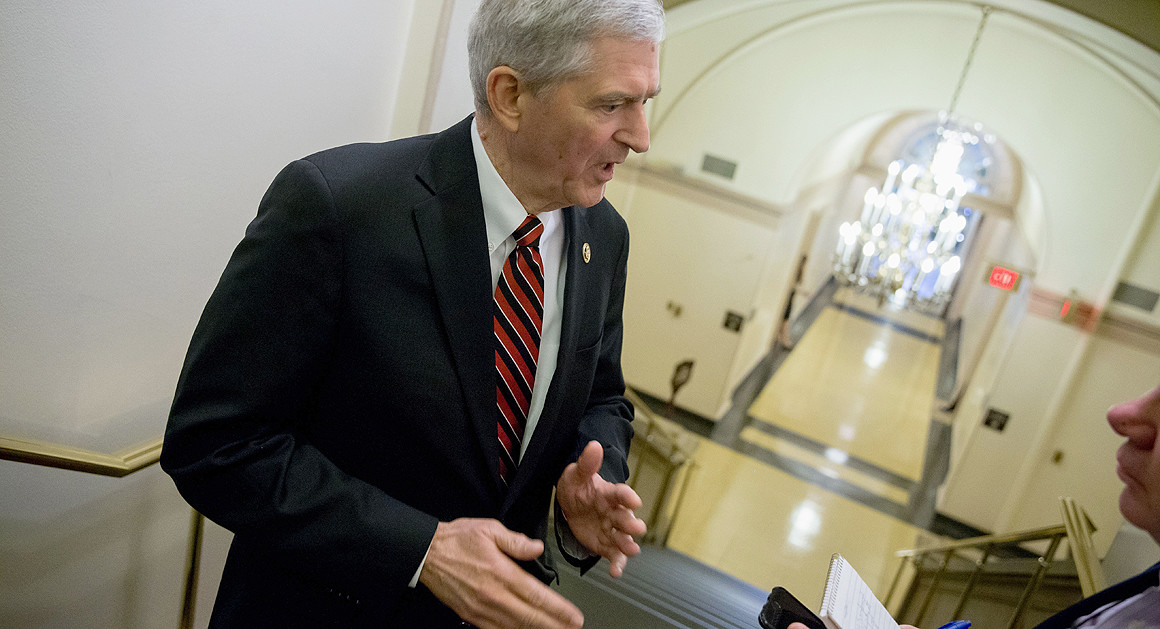 The bill expands eligibility for the Innovation Corps (I-Corps) program and requires the development of an I-Corps course to support commercialization-ready participants. Both the University of Central Florida and the University of South Florida currently have I-Corps programs.
"We know small businesses are the backbone of our economy and our chief job creators," the Clermont Republican said in an email message to constituents. "With the assistance of this course, the next creative mind is better equipped to open a small business and achieve success."
According to the bill, the I-Corps program will include the National Science Foundation and the Government Accountability Office for both support and the reporting.
Souls to the polls
The For the People Act, which takes steps to protect voting rights and addresses campaign finance, is taking on amendments before it comes up for a final vote. Among those is one offered by Rep. Charlie Crist, which would ensure no prohibitions against early voting on Sundays.
Crist focused on the recent African-American tradition of "souls to the polls," where groups march to polling places after Sunday church services. With some states do not mandate early voting on Sundays, Crist seeks to ensure the inclusion of Sundays within the early voting window.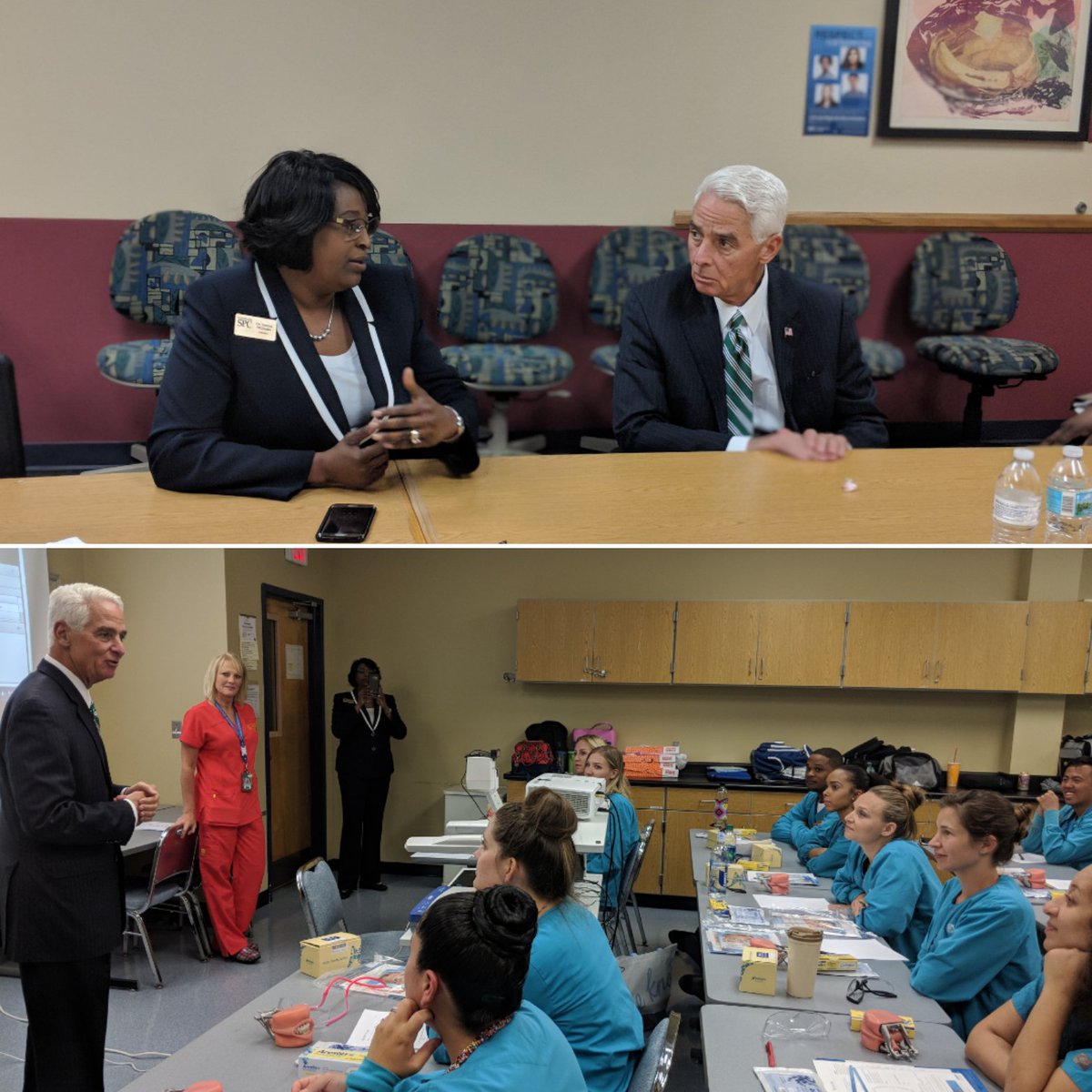 As of now, federal requirements do not require early voting to take place on Sundays for the same amount of time as the rest of the week. This amendment would guarantee equal early voting hours every day.
"Souls to the polls is the most important voting day for many communities in Florida and across America," said the St. Petersburg Democrat. "Our amendment protects Sunday early voting from any misguided voter suppression efforts. When more people vote, our democracy wins!"
Crist points out that since 2011, at least six states have cut back on early voting. He said some states have attempted to eliminate early voting, but the courts blocked the efforts.
Late this week, the House adopted the Crist amendment.
Killing zombies
Two Florida lawmakers strongly believe members who leave Congress should take any leftover campaign money with them and shut down campaign accounts. Democratic Rep. Kathy Castor and Republican Rep. Gus Bilirakis seek an end to the practice of "zombie campaigns" where retired members keep these accounts open to maintain lifestyles or pay family members.
The two Floridians joined to add another amendment to the "For the People Act," which seeks to bar candidates from holding onto unused campaign funds by requiring campaign accounts to be closed within two years of a candidate no longer seeking office. Abuses came from members of both parties.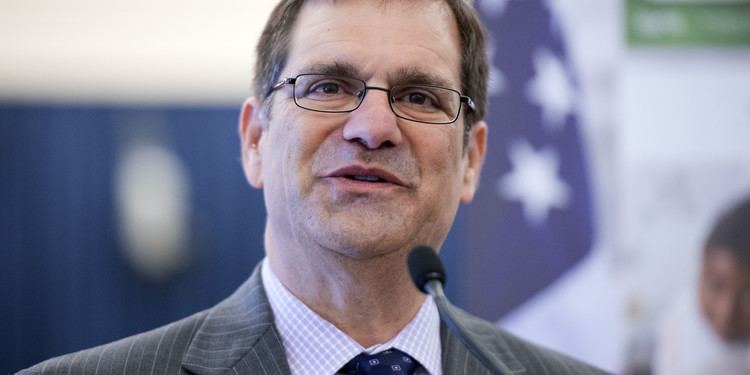 It would also ban payments to family members once they leave office.
"It is wrong for former members of Congress and other candidates to keep their campaign accounts open for decades and convert those funds for personal use," Castor said in a news release. "That is why I introduced legislation to end these zombie campaigns — we must tackle this form of corruption and others we have seen grow unchecked for several years under Republican control of Congress.
An investigation by the Tampa Bay Times and WTSP found the Federal Elections Commission (FEC) failed to act on reports of former members spending from their campaign accounts after leaving office. Bilirakis agreed action needs to be taken.
"These amendments represent good public policy, and I am happy to work with them once again to end the abuses occurring within our current system," Bilirakis said.
On Friday, the bill was approved by the House,  as part of the larger act.
"Members of Congress are elected to serve the public interest, not their personal interests," Castor said.
Open borders = no country
Homeland Security Secretary Kirstjen Nielsen appeared before the House Homeland Security Committee this week to put numbers to the Trump administration's claim of an emergency at the Southern border.
She described it as "a legitimate national emergency."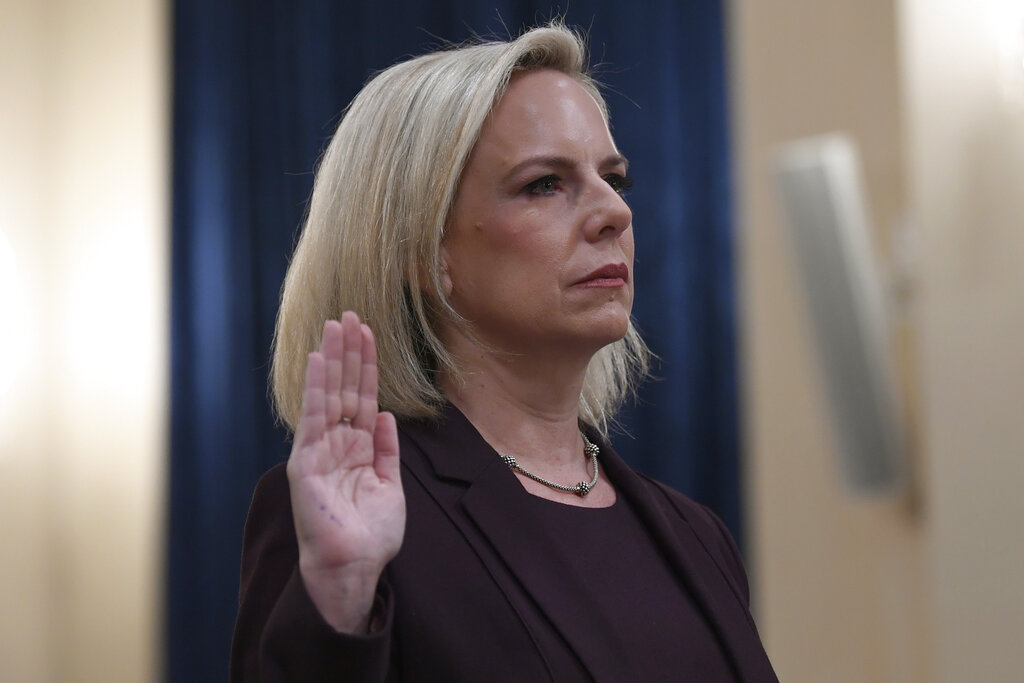 To no one's surprise, Democrats scoffed at the notion of an emergency. They used Trump's own words that he "didn't need to" issue the executive order, while Republicans say the numbers vindicate what Trump and Nielsen are saying now.
Among those calling for action at the border is Rep. Brian Mast. He took to Twitter to quote Border Patrol officials, who described "alarming trends."
"I won't stop fighting until our southern border is secure," Mast said. "Without borders, we don't have a country."
Nielsen told the committee the U.S. is poised to apprehend more than 900,000 undocumented immigrants this year.
Hammering Republicans, nudging Democrats
Whether the timing is coincidental or not (see Omar above), Steyer is targeting Jordan by running negative ads in his district and that of fellow Freedom Caucus leader Mark Meadows of North Carolina. Steyer and his Need to Impeach PAC are also trying to nudge two Florida Democrats into ultimately supporting putting Trump on trial before the U.S. Senate.
"It's not OK to cover up the president's crimes," said Kevin Mack, lead strategist for the PAC, referring to the stances of Jordan and Meadows.
The 30-second television ad contains video that includes an image of Jordan, describing him and other Republicans as failing "to hold Trump accountable." It also describes others with "the courage to stand up and defend our democracy."
To view the ad, click on the image below:
Steyer is also planning a town hall in Miami in the coming weeks to talk impeachment. He intends to send a message to Democratic Reps.  Deutch of Boca Raton and Debbie Mucarsel Powell of Miami.
Both sit on the House Judiciary Committee, which would hold any impeachment hearings. The committee would also serve as prosecutors should that step be taken. Neither has taken a position on impeachment and Steyer would like to change that.
The report of special counsel Robert Mueller is due shortly, which is likely to help the undecided make up their minds one way or the other.
Minimum wage push
What began a couple of years as a sporadic effort to raise the minimum wage to $15 per hour is now becoming a staple of domestic policy from the Democratic Party. The latest to push for such an increase is Rep. Frederica Wilson of Miami Gardens.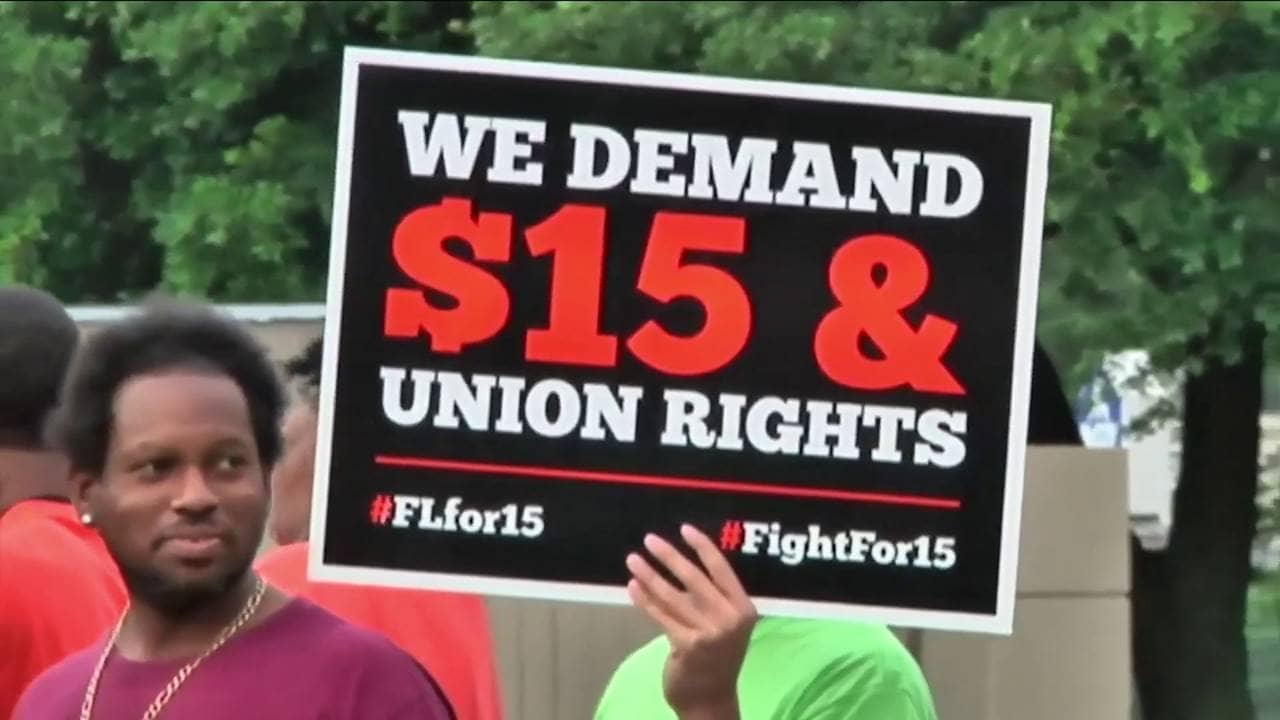 She is among 200 of her Democratic colleagues co-sponsoring the Raise the Wage Act, which would steadily increase the minimum wage until it reaches $15 in 2024. Wilson's office estimates would raise the wages of 40 million Americans.
"Although the United States is inarguably the richest nation in the world, there are millions of full-time workers earning $7.25 an hour who are struggling to make ends meet or even living in poverty," Wilson said. "That is untenable in an economy in which the cost of living continues to rise, and a majority of Americans agree."
Wilson cited a 2016 Gallup Poll indicating 58 percent support a $15 minimum wage.
Wilson chairs the House Health, Employment, Labor and Pensions (HELP) Subcommittee. All 13 delegation Democrats have signed on as co-sponsors to the bill.
DACA scholars?
At a hearing on the consequences of President Donald Trump ending the Obama-era Deferred Action for Childhood Arrivals program, U.S. Rep. Debbie Mucarsel-Powell suggested more than welcoming immigrant children. She suggested the state make DACA recipients eligible for state scholarships.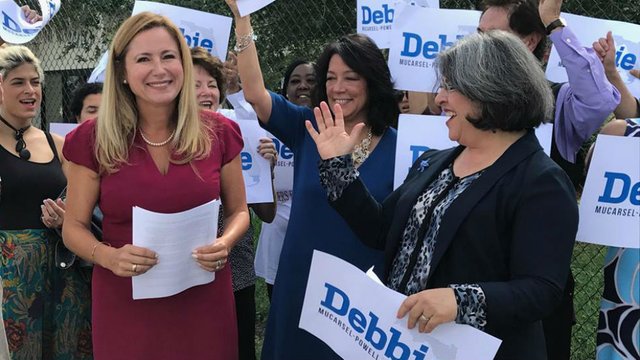 As several college-enrolled DACA students testified to the House Judiciary Committee, the Miami Democrat celebrated their success. "You have placed roots here in this country," Mucarsel-Powell said. "As far as I'm concerned, you are as American as any one of us."
She suggested Florida could benefit by helping Sunshine State DACA students with higher education aid, and benefit communities in need of health care and legal expertise. It's not so radical an idea. Ten states already allow DACA beneficiaries to get scholarships, including California, Texas and New York.
DREAMERs visit Capitol Hill
A group from Florida living in the U.S. as either DACA recipients or Temporary Protected Status (TPS) holders traveled to Washington this week trying to drum up support for legislation that would remove the threat of deportation. They joined with similar travelers from 12 states visiting with members representing districts in which they reside, urging them to pass legislation to grant Dreamers with permanent status.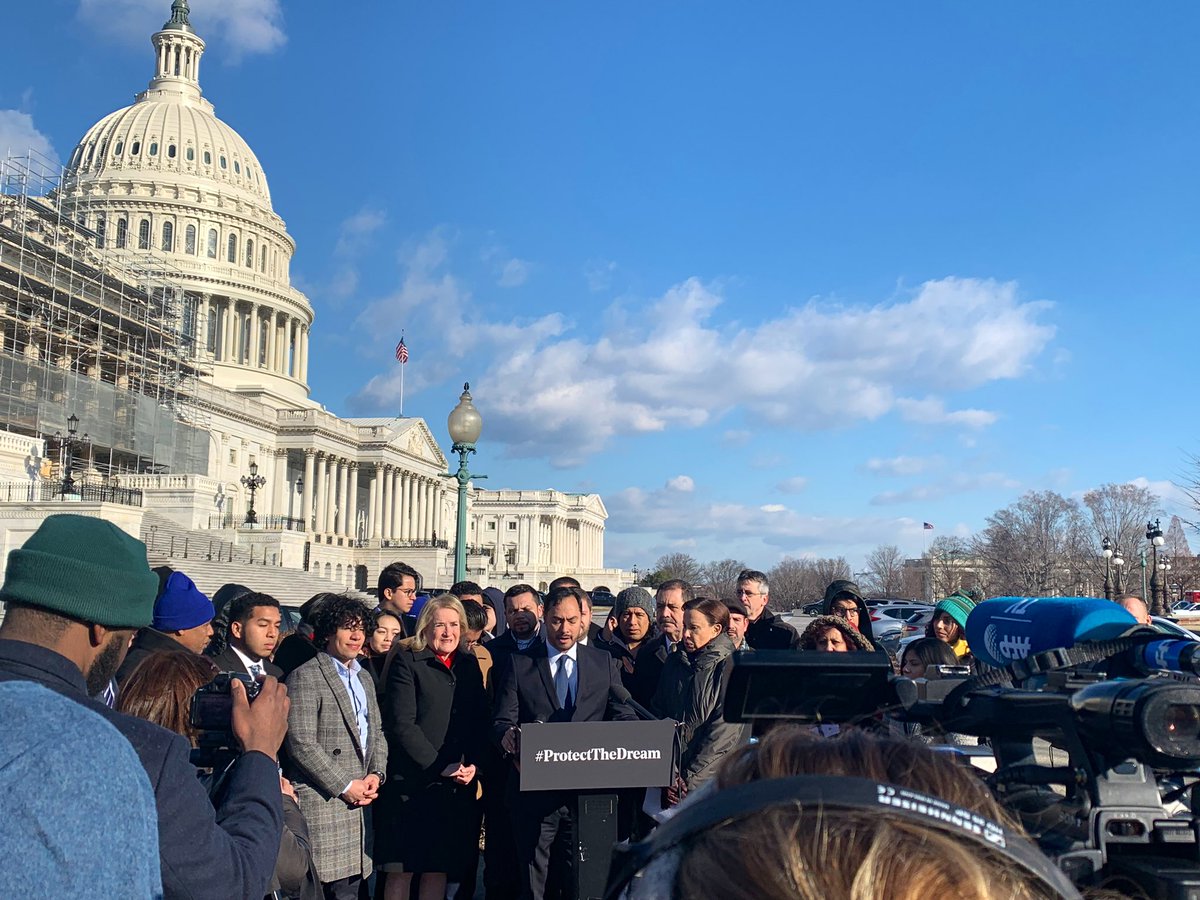 More than 1 million DREAMERs, including 27,000 in Florida, could face deportation if courts uphold Trump's authority to end the protections, or Congress comes together to pass immigration reform that would include Dreamers. Organizing the trip was FWD.us, a bipartisan group seeking to "break through partisan gridlock and achieve meaningful reforms."
For example, FWD.us supported a deal that would have traded border security barriers in exchange for Dreamer protections.
Those traveling to Capitol Hill included Dreamers from Lakeland, Orlando and Miami. TPS recipients came from Miramar and Miami Gardens.
According to FWD.us, failing to provide permanent protections for DREAMERs would cost more than $1.5 billion in lost GDP annually. They further claim DACA-eligible individuals in Florida have an annual spending power of $1.2 billion, while Florida Dreamers pay $77.5 million in state and local taxes annually.
On this day
March 8, 1975 — The Senate has voted to make it easier to end filibusters by now requiring only 60 Senators to end debate instead of the current 67. The end of a turbulent, bitter and acrimonious fight came when the Senate, controlled by Democrats by a 57-43 margin, approved a historic change in its anti-filibuster rule by a 56-27 vote. Both Florida Senators, Democrats Lawton Chiles and Dick Stone, voted for the change.
"We cannot allow a member or a small group of members to grab the Senate by the throat and hold it there," said Senate Majority Leader Mike Mansfield of Montana. "Here we have a group of grown men, mature men, and we have been acting like children. We have been accused of carrying on a charade, and we have."
March 8, 2013 — The United States is fully capable of defending itself against a North Korean missile attack, the White House said after Pyongyang threatened a pre-emptive nuclear strike on the United States. The threat came ahead of a unanimous vote in the U.N. Security Council approving the toughest set of sanctions yet against the rogue regime of Kim Jong Un.
A spokesman for the North Korean military said missiles pointed at Washington could see the capital "engulfed in a sea of fire." White House spokesman Jay Carney quietly responded, "I can tell you that the United States is fully capable of defending against any North Korean ballistic missile attack."