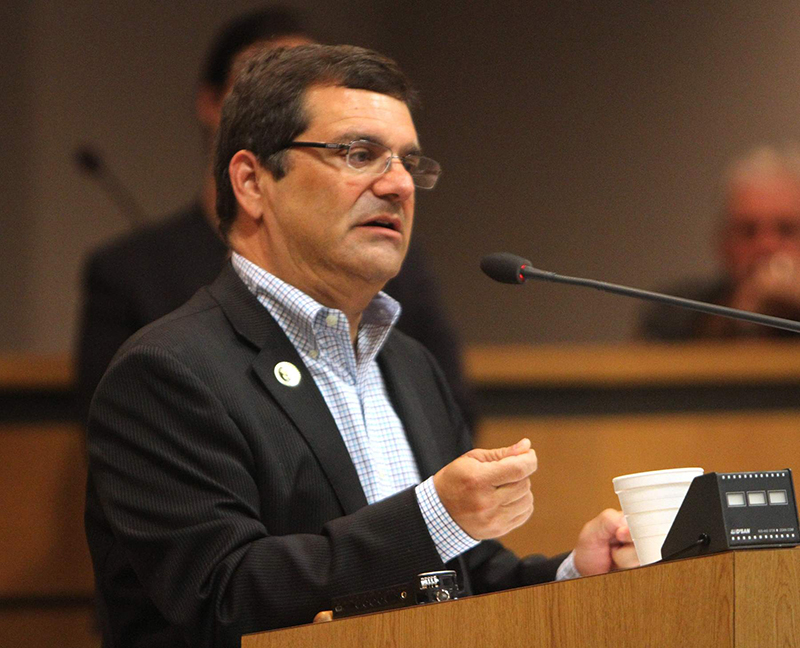 Darren Soto ranked most effective Florida Democrat.
The Center for Effective Lawmaking gave U.S. Reps. Gus Bilirakis and Darren Soto high marks in the last Congress. The congressmen earned grades as the most effective Florida members in the Republican and Democratic caucus respectively.
Bilirakis, a Tarpon Springs Republican, earned the highest "Legislative Effectiveness Score" out of any lawmaker.
That measures legislative advancement of bills. The index sets a 1.0 average score for lawmakers. Bilirakis scored a 2.181. That makes him the 39th most effective Republican in the House.
"I am humbled by this recognition," Bilirakis.
"I consider myself a workhorse, not a show horse — always seeking to work in a bi-partisan manner to find areas of common ground on matters that will make a positive difference in the lives of the people I serve."
His office issued a list of successful bills introduced by Bilirakis, including the Lower Drug Costs Through Competition Act, Community CARE Act and CHIP Buy-In Program.
"I know my constituents expect me to get things done, which is why I stay focused and just work hard each and every day on their behalf," Bilirakis said. "It is one of the most important lessons my father taught me, and it is how I will continue to approach my job –because it works."
The Center ranks members of the majority and minority caucuses separately. Orlando Democrat Soto, with a Legislative Effectiveness Score of 1.539 ranked as Florida's top Democrat and the 13th most effective Democrat overall.
Notably, the top five Florida Republicans — Bilirakis, Ileana Ros-Lehtinen, Neal Dunn, John Rutherford and Ted Yoho — all had higher scores.
But the scores derive from the 115th Congress in 2017 and 1018, when Republicans held the majority. Democrats took control of the House chamber in November.
The Center also found Sen. Marco Rubio, with a score of 1.985, to be the 10th most effective Republican senator. Among Democratic senators, Bill Nelson, who lost re-election in November, was ranked the fifth most effective with a score of 1.459.
Soto was the only Democrat to boast a score over 1.5.
On the other end of the spectrum, the Center lists Naples Republican Francis Rooney and Hollywood Democrat Frederica Wilson as Florida's least effective members.
Rooney, with a score of 0.247, was one of five GOP lawmakers the Center graded less than 0.5. The others were Matt Gaetz, Mario Diaz-Balart, Dan Webster and Tom Rooney.
On the Democrat side, Wilson scored just 0.148, fractionally lower than Debbie Wasserman Schultz. Others with scores under 0.5 were Val Demings, Lois Frankel, Ted Deutch, Kathy Castor, Alcee Hastings and Charlie Crist.
The Center also judges legislative effectiveness against senior and committee assignment benchmarks.
There, it said six representatives exceeded expectations: Bilirakis, Dunn, Rutherford, Soto, Stephanie Murphy and Al Lawson. Both Rubio and Nelson also made that list, the Center said.