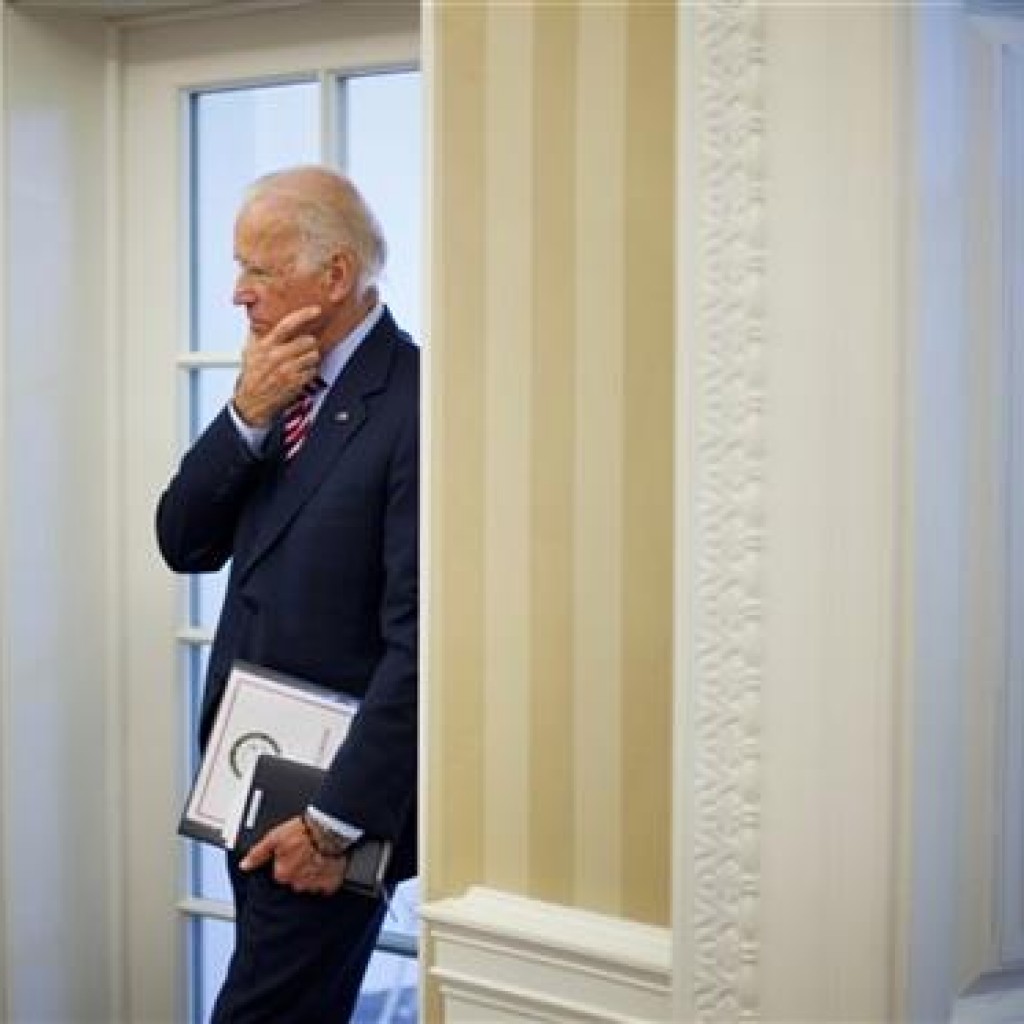 Fears mount whether establishment fave can compete in small donor world.
Former Vice President Joe Biden may face an odd obstacle for an establishment candidate: a money disadvantage.
Political newcomers like Kamala Harris and party outsiders like Bernie Sanders propel ahead with the power of small donors. But a new report from The Associated Press suggests Biden hasn't felt the same monetary love.
"He obviously has a lot of friends among the Democratic donor community," David Axelrod, an adviser to former President Barack Obama, told AP.
"But fundraising today is turbocharged by social media. He's not of the social media generation."
Biden and wife Jill reportedly will spend the week in St. Croix this week exploring the potential roadblocks facing the 76-year-old prospect.
Meanwhile, other Democratic contenders have already hit the trail.
Minnesota Sen. Amy Klobuchar will be in Tampa Sunday for a climate change roundtable. That marks the first campaign stop for an official 2020 Democratic presidential contender.
But the AP reports Biden has yet to set up campaign operations in key states. He may need millions to materialize within the next few weeks to be a contender.
And while Biden's barely been away from the Vice President residence for two years, the time before the primary season for 2020 has largely run out.
In South Carolina, party officials told AP that if Biden's indecision continues, many staffers will end up on other campaigns.
"Several have said it's concerning that he can't seem to make up his mind," said Brady Quirk-Garvan.
"If you're going to run for president, most people want someone who's pretty damn sure they want to be president."
Meanwhile, critics have already started the process of tearing down any reputation advantages that might come from decades in Washington. A HuffPost article last week dredged up years of conservative votes to challenge Biden's standing as a party standard-bearer.
That's not to say Biden laid no groundwork so far.
In the buildup to the 2018 midterms, Biden's name popped up frequently in local races. He endorsed Donna Shalala's efforts to flip a South Florida Congressional seat blue.
He also lent his support to Agriculture Commissioner Nikki Fried, now the only Democrat holding statewide office.
And Florida, still a retirement haven, may give him the monetary jolt he needs to compete in Iowa, New Hampshire and South Carolina. That is, it could so long as he's got the run in him.