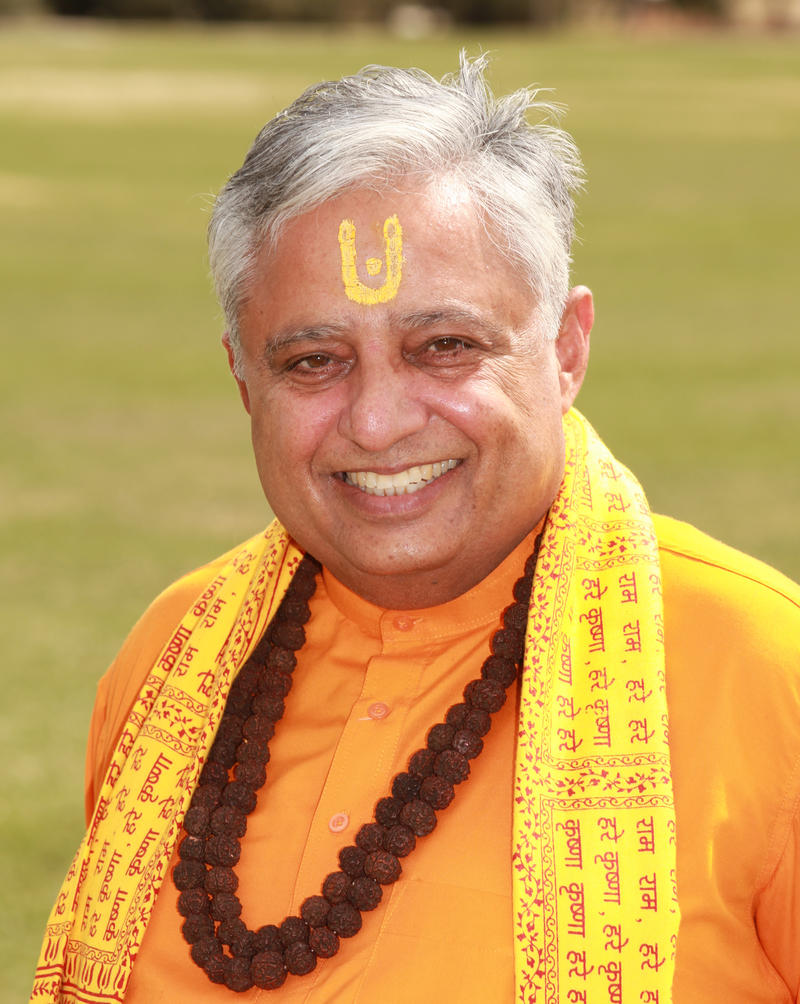 One activist wants the Vedas, Upanishads and Bhagavad-Gita added.
The Florida House is mulling a bill to require high school Bible class electives; one Hindu activist thinks the legislation should be expanded further.
The push: to add the sacred texts Vedas, Upanishads and Bhagavad-Gita to HB 195.
Rajan Zed, the President of the Universal Society of Hinduism, wants the texts included for "academic enrichment."
Per the media release: "Rajan Zed further said that Vedas meant 'knowledge' in Sanskrit and Rig-Veda was the oldest existing scripture of mankind still in common use. Vivid Upanishads provided a privileged glimpse of the wellspring of loftiest philosophies. Bhagavad-Gita, a philosophical poem, offered a universal message.
The bill as currently construed by sponsor Rep. Kim Daniels, a Jacksonville Democrat and evangelist by trade, only envisions classes in the Old Testament, New Testament, and Hebrew Scripture.
The sole wiggle room is, ironically enough, in what can be wildly variant translations of the texts themselves: "The bill does not allow districts or schools to require a student to use a specific translation of the Hebrew Scriptures or the Bible as the only text for a course."
It is unknown what the fiscal impact of adding Hindu religious scholars to each high school's faculty would be for districts.
Zed has a strong record of getting earned media for his efforts. He has issued commentary on scandalous swimwear, blasphemous beer, unholy X-Men, and shrineless crematoria.
Daniels has resisted an intra-party ask to expand the bill's scope. In a committee meeting this week, Rep. Anna Eskamani was denied a request to add the Qu'ran to the bill.
For those who believe that Bible classes would represent a slippery slope, Zed's press release provides an example of potential unintended consequences of the Daniels' legislation.
Daniels' bill cleared the subcommittee 11-3, and has two more stops before the House floor. However, there is not a Senate companion.
Similar legislation is being considered or has been passed elsewhere.
In North Dakota, the legislature is mulling a mandatory semester-long course. And in Kentucky, the Bible Literacy Act is of special interest to the American Civil Liberties Union.
Daniels, a Christian evangelist, has successfully carried religious legislation before, drawing on support from Republicans and African-American Democrats:
— HB 303, the "Florida Student and School Personnel Religious Liberties Act," passed in 2017.
The measure bans school districts "from discriminating against students, parents, & school personnel on basis of religious viewpoints or expression," and requires a school district "to adopt limited public forum policy & deliver a disclaimer at school events."
— HB 839, a bill requiring school districts to display Florida's motto "In God We Trust," passed in 2018.
Kirk Bailey, political director of the ACLU of Florida, sais his group is watching this bill.
"To ensure one faith is not promoted over another in our public schools and to protect our students' First Amendment rights, we'll continue to monitor this bill to see how it progresses during this legislative session," Bailey added.